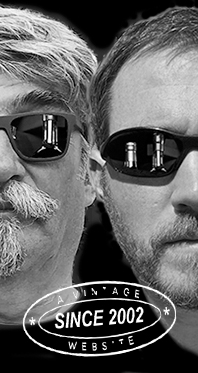 Home
Thousands of tastings,
all the music,
all the rambligs
and all the fun
(hopefully!)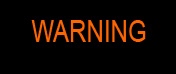 Whiskyfun.com
Guaranteed ad-free
copyright 2002-2017



A short stroll in the Lowlands

This and that from here and there. It's pretty refreshing to see new stills being erected in the South of Scotland, whilst not so long ago, there were only two remaining distilleries that were still 'fuming' on a regular basis, Glenkinchie and Auchentoshan. Oh and why not kick this off with one of the rarest Lowlanders?...

Glen Flagler 5 yo (40%, OB, Ferraretto, +/-1975)


This one from the extinct Moffat Complex, where they also used to produce Garnheath grain, for example. We've only tried a 5 from an old half-gallon bottle so far, and thought it was excellent (WF 86). It's to be noted that some Glen Flaglers were said to actually be vatted malts (labelled as pure malt), but this could be the real stuff, even if it says 'all-malt'. Who would tell? Colour: white wine. Nose: imagine some slightly smoked pear eau-de-vie, blended with some elderflower cordial and a little liquid paraffin. Unlikely you think? Not so, the whole works perfectly. Smoked pear eau-de-vie? If you would excuse me… ;-). Mouth: isn't it amazing that this humble little Lowlander would have remained fresh and dashing? More pears, as juice, plus peach juice ala Ardmore and a little vanilla plus soft acacia honey. A touch of smoke and even infinitesimal salt in the background. Finish: short, but very clean, refreshing, bright, and fruity. Apples and pears. Comments: perhaps not as entrancing as the one I had tried before, but old bottles vary indeed and this is excellent nonetheless. Plus, it's rarer than Loch Dhu! (what?)


SGP:631 - 84 points.

Good, after one of the older Lowlanders, let's try one of the newer ones…

Kingsbarn 2015/2019 (62.2%, OB, American oak bourbon barrel, cask #1510291, 253 bottles)


The first, and only proper whisky by Kingsbarn I've tried this far, their slightly emphatically christened 'Dream Dram', was excellent (WF 84) and rather on melons. Love melons, let's see if I find them again in this brand new single cask. Colour: pale gold. Nose: this reeks of smartness, with an utterly lovely combination of soft vanilla (not vanillin), acacia honey again and again, probably apricots, white chocolate, overripe apples, and just a small burn, which is astonishing at this strength. Did I get the strength wrong? With water: pears and balsa wood up. That's the young spirit and the fresh wood. Mouth (neat): where I found melons I'm finding citrus, and even wee touches of basil and chervil, coriander, dill… That translates into a very distant hint of artisanal cachaça, artisanal cachaça being the spirit to watch these days, if you ask me. Of course not gin. With water: rather gets rounder, with only touches of Haribo gums and a drop of varnish, then marshmallows and, hurray, melons. Melons replacing the citrus. Finish: rather long, with lemons and grapefruits striking back, which is always great news in any aftertaste, at it would leave your palate fresh enough for… more. Comments: moreish, it is moreish, and typically 'Lowlands'. Of course regions do make sense, but only as long as distillers would respect the style and not wander off too much. Anyway, rather impressed here, especially given that they don't seem to have tried to 'pump it up' too much in STR or, just an example, in ex-Laphroaig casks.


SGP:641 - 85 points.

Ideally, we would find a young Rosebank now, while waiting for the 'new' Rosebank…

Rosebank 14 yo 1990/2005 (46%, Chieftain's, hogsheads, casks #1544-1546, 1128 bottles)


Did you notice that we've chosen a bottling by Ian Macleod, who were to become the owners and promoters of the 'new' Rosebank Distillery? Aren't we a little smart here? (pff, S….) Colour: white wine. Nose: it is rather a porridge-y Rosebank than one fully on citrus, with some muesli, fresh bread, then some funny notes of pastis, fresh brioche, caraway, fennel seeds… So in short, not quite a fruit bomb. Mouth: interesting, a little OBE starting to appear, with a sootiness that, in my experience, is uncommon in Rosebank, then rather quince jelly, I would say. Some earl grey after that, and possibly a little lemongrass indeed. This is well Rosebank, in a way. Finish: medium and curiously fatter and waxier. Comments: very good, if a little 'different' from other Rosebanks.


SGP:551 - 87 points.

Bladnoch 30 yo 1989/2019 (40.8%, Cadenhead, Sherry Cask, sherry hogshead, 144 bottles)


This is a 'long' finishing since the whisky has been in the sherry hoggie since 2005. Very curious about this one… Colour: dark gold. Nose: oh, Swiss cheese and mango chestnut! Then rather natural wines such as Rivesaltes, perhaps Tokaji, certainly a little liquorice wood, some mead for sure, a few wood shavings, some Camel cigarettes (unlit), some roasted chestnuts… In truth this is pretty different, but rather complex and enticing. Mouth: it is weird whisky, as it starts with the same Swiss cheese, but the thing is, there's also a lot of walnuts, which just works with Swiss cheese (or Comté etc.) Same notes of old natural wines (fortified), sour fruits and perhaps even strawberry yoghurt, a wee metallic touch, some kind of flower jelly… Zucchini flowers? Finish: medium, sour in a great way, and still very different from 'the common chaff'. Black tea and walnut stain in the aftertaste. Comments: a bit creepy but absolutely great. Cubist whisky, perhaps? Or the Captain Beefheart of this year's malt whiskies?


SGP:571 - 89 points.

Auchentoshan 20 yo 1997/2017 (51.5%, Douglas Laing, Old Particular, Refill Hogshead, cask #12032, 279 bottles)


Oops, forgot this one. Colour: straw. Nose: what, candlewax and paraffin in Auchentoshan? Then white cherries and greengages? It's not your usual Auchentoshan, but it's true that Auchentoshan is often 'burried' under oak or wine. In any case, it does not feel very triple-distilled, as it's pretty fat. With water: more towards barley wine and, perhaps, IPA. Mouth (neat): ah, the typical bonbons and bubblegum, marshmallows, and just anything from Haribo's. Not too sure I'm a fan. With water: too sweet for me, I'm afraid. Sweets, fruit syrups, then quite some not-too-well-integrated oak… Not sure water's obligatory here, anyway. Finish: medium and still very sweet. Aldi's all-vitamin fruit juice. Comments: it's genuine and true to the style, but rather too much on gummy bears for me. Getting old, perhaps.


SGP:641 - 78 points.

I know, no Daftmill, no Glenkinchie and no St. Magdalene today. Next time!