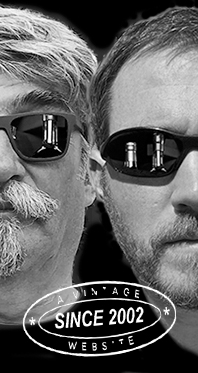 Home
Thousands of tastings,
all the music,
all the rambligs
and all the fun
(hopefully!)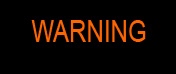 Whiskyfun.com
Guaranteed ad-free
copyright 2002-2017



A short verticale of Miltonduff

Miltonduff or Milton-Duff used to be a bigger name in the 1970s and 1980s, in Italy at least, than it is today. The Italians used to sometimes bottle it as 'Pluscarden Valley', but some say they could also have had other distillates under that moniker. Which, between us, I doubt, since Miltonduff is actually located on the site of the ancient mill of Pluscarden Abbey. But enough babbling, let's have a little bag of Miltonduffs...

Miltonduff 10 yo 2008/2018 (59.7%, The Taste of Whisky, Daily Collection, first fill bourbon barrel, cask #700985, 158 bottles)


Another new wee independent bottler, welcome to the party! Colour: straw. Nose: looks like this one is dry and grassy, with notes of vegetables, artichokes, zucchini, beer and wine, then humus, moist pipe tobacco, mown lawn, a little compost... It's certainly not your average fruity young Speysider. With water: beer up. Lager/pils, grassy hops, surdough and leaven, baker's yeast... We're still close to the wash here, which is absolutely not unpleasant. Mouth (neat): rather rich and coating this time, malty, with a lot of butterscotch, williams pear eau-de-vie, some toffee and fudge... That's the work of a properly charred first fill barrel! With water: very good, malty, with touches of gingerbread and speculoos. Chicory. Finish: rather long, on butterscotch and café latte. Typical first fill barrel as well. Comments: I've got only good things to say about this young 'Duff that tastes even younger than it is, without being immature.


SGP:551 - 85 points.

Miltonduff-Glenlivet 12 yo 2006/2018 (54.8%, Cadenhead, Authentic Collection, bourbon hogshead, 288 bottles)


Will this be barley eau-de-vie? Colour: white wine. Nose: indeed, barley eau-de-vie, kirsch, young slivovitz, pears, then more orange squash as well as a touch of custard. Notes of vieille prune (plum brandy) and rather a lot of leaves and grasses. I suppose this is whisky as they used to drink it in the Highlands, around 1850. O ye'll take the high road, and I'll take the low road, and I'll be in Scotland afore ye... With water: bitter beer, mash, porridge (further wetted with whisky...) and a little ham. Or there, grouse. Mouth (neat): raw malt with a little varnish, menthol, gingerbread and speculoos again, and some sweet bread. Pear pie. With water: still a lot of beer, but it's sweeter, fruitier beer. Citrusy hops, apple compote, stewed peaches... Finish: rather long, rather on pear pie, with some cinnamon and a little nutmeg grated over it. Comments: same ballpark, same excellent, natural malty youth.


SGP:651 - 85 points.

Let's have one of those Italian Pluscarden Valley...

Pluscarden Valley 14 yo (57.4%, Sestante, 75cl, +/-1985)


The label does not, as far as I can tell, show a drawing of Pluscarden Abbey. What could it be? Italian artistic license? Colour: pale gold. Nose: once again, grasses and leaves are leading the fight here, together with various beers and fresh breads from a proper baker. I'm finding a little star anise, some liquorice wood, some earth, mushrooms, mosses, a lot of yeast... This old bottling is really very alive, you would swear it's still fermenting. With water: no, drop that, it's marvellous, full of Chinese delicacies (chen-pi, pu-erh), cigar boxes, tangerines, plum wine (Korean), old books... Fabulous! Mouth (neat): superb! Plantain bananas, mangos, eucalyptus, a little umami, almond milk, gentian, citrons, pink grapefruits, cappuccino... This is really fantastic, we're about to ask you to call the AMB (Anti-Maltoporn Brigade), mind you! With water: right, you may call them now. Having said that, what's troubling here is the wee smokiness in the background, which hints at some Glen Gariochs rather than Miltonduff. But as always, it could all depend on the cask's previous content. That one could have been first filled with some peated whisky... Finish: long, rather smoky, with grapefruits marmalade, herbs, a touch of salt... Really splendid. Comments: a divine malt from yesteryear. Worth chasing down!


SGP:562 - 93 points.

Miltonduff 1997/2017 (58.8%, Gordon & MacPhail, Cask Strength, 1st Fill Sherry Butt, cask #9179)
Colour: gold. Nose: indeed it is a little hard after the sumptuous Sestante (which was probably G&M stock anyway). Rather a lot of leather, walnuts, tobacco, dried beef (jerky), also caraway and cloves, burnt cake, black tea... It's a rather dry sherry so far. With water: pipe tobacco, a little tar, books, chocolate, molasses... A wee soapiness as well, which happens when you add water to ex-sherry whiskies. Mouth (neat): big, rather good, on pine sap and walnuts at first, chewing your cigar, sucking your pencil... Then chocolate and raw coffee beans. A curious feeling of peat smoke again, hidden in the background... Some green pepper, cabernet... With water: good, or even better. Chestnut purée and honey, roasted nuts, caramel, raisins/rum/chocolate... It's excellent that it would have become sweeter and more candied once reduced. Finish: rather long, very cake-y. Chocolate pie and honey sauce. Comments: this baby's accomplished more than mere survival after the stunning Pluscarden! Not that we were having doubts...


SGP:452 - 86 points.

Miltonduff 22 yo 1995/2017 (56.1%, Liquid Treasures, bourbon hogshead)


Colour: straw. Nose: this one's rawer, grassier again, with metallic touches and notes of magazines, porridge, fresh bread, a few herbs, mint... With water: wet newspapers, muesli, a wee spoonful of sour cream. Mouth (neat): good, citrusy and porridge-y, malty, mashy, a little yeasty, slightly mentholy... These metallic touches are there again in the background. With water: improves, getting fuller and rounder at the same time, with a lovely earthy maltiness. Chocolate and marmalade. Finish: medium, on more chocolate and marmalade. A rawer, more mashy maltiness is back in the aftertaste. Comments: all good, without much fuss. It loves water.


SGP:451 - 84 points.

A last one, and an older one at that...

Miltonduff-Glenlivet 36 yo 1978/2015 (44.9%, Cadenhead Single Cask, hogshead, 126 bottles)


It was about time I tried this older baby. Colour: gold. Nose: starts a tad mashy (potatoes, celeriac and pumpkin), gets then rounder, more honeyed, with notes of pollen, beeswax, also paraffin, then stewed rhubarb and apples. Whiffs of oriental bread, orange blossom water... That only comes with age, mind you! Also some unexpected touches of wild strawberries coming through after a good three minutes – well rather the jams and liqueurs made thereof. We used to have a little brand in the old days, called Dolfi. Well I've just checked that they still exist! Not everything falls in shambles... Mouth: perhaps a little more unlikely, less immediate, less sexy. A little drying, faintly cardboardy, with more cedar wood (chewing your pencil if there's anything left) and citrus peel. The rest is much nicer, citrusy, rather tart given the age, with squeezed oranges and a little honey. Grape pips in the background. Finish: medium, a tad more tea-ish and green. Chlorophyll. Comments: I believe it's gotten a little fragile after all those years, but it's still a very beautiful old un-doped northern Speysider.


SGP:461 - 87 points.