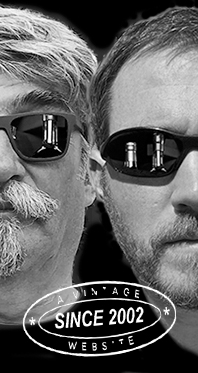 Home
Thousands of tastings,
all the music,
all the rambligs
and all the fun
(hopefully!)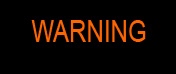 Whiskyfun.com
Guaranteed ad-free
copyright 2002-2017



| | |
| --- | --- |
| | A trio of Lagavulin |

Are you expecting the new Special Releases (well, it's old news already) or some of those new young limited editions that seem to proliferate (but who-the-hell-is-Nick-Offerman, is he a guy from Game of Thrones?) I'm afraid you'll be disappointed, as I've selected only three Lagavulins, as usual at that time of year, and that'll be it. One newish old OB, one newish IB, and one older OB. Let's proceed…

Lg10 2007/2019 (57.4%, Elixir Distillers, Elements of Islay, bourbon, 986 bottles)


Colour: white wine. Nose: it's pretty vegetal this time, I'm even finding traces of cabbage at first nosing, turnips, vegetable soups… But that's far from unpleasant, it's an interesting and rather lovely variant, although it would become more coastal and peaty after just one minute, and much closer to raw kilned barley. Smoky porridge sprinkled with soy sauce, then fresh almonds. It's a soft one, actually. With water: a working kiln indeed. A little fresh milk as well. Mouth (neat): very good and yet seemingly very young. I mean, even younger than it is (12). Smoked pears, pencil shavings, smoke, kippers, sweeter brine, perhaps plums, vanilla… It is not a deep one, and neither is it 'a blade'. Between two waters, I would say. With water: sweeter and rounder, almost too fruity and syrupy. Bubblegum, marshmallows, guavas, papayas. Finish: rather long but very sweet. Comments: very good, naturally, but I'm missing the usual zing. I also find it a little too sweet, almost sugary at times. What's up, Lagavulin?


SGP:646 - 85 points.

Lagavulin 26 yo 1991/2017 (51.7%, OB, Casks of Distinction, Hong Kong, butt, cask #3479, 492 bottles)


Colour: deep gold. Nose: superb! A walk in the woods after a tropical storm (soon everywhere on this planet), with pine cones, mushrooms, moss, bark, rotting wood, pine needles… Really very lovely, just not very Lagavulin, but I suppose that isn't what's important. With water: more of all that. Some very well-composed old pipe tobacco, perhaps by Mr. Dunhill himself. I find this earthiness pretty stunning. Mouth (neat): rather extraordinary, huge, even aggressive, ridden with sharp citrus juices, saps and resinous oils, and this Jerezian dryness that leads to leather, walnuts and roasted pecans. Big stuff. With water: it is rough whisky, do not expect something well-polished and civilised. There are even sour meats and some bizarre fruits (I shall not mention durian… too late!) Finish: very long, sour and sweet, and bitter at the same time, unbalanced, kind of muddled, and yet just top-notch. The aftertaste is rather more medicinal. Comments: almost a wrestling match on your tongue. It's dirty, it's deviant, it's unbalanced, but I just love it. Hope it's a little democratic as well, friends. Oh and I'm wondering whether a good blender (they're all masters these days) would have rejected this rather whacky cask or not. Anyway…


SGP:566 - 91 points.

It was rather Lagavulin without Lagavulin so far. Let's see what an older bottling will have to tell us…

Lagavulin 25 yo 1977/2002 (57.2%, OB, 9000 bottles)
I remember I had tried this one as it was coming out and was disappointed (WF 83 – sadly no tasting note). But that was, ach, seventeen years ago, while some proper bottle ageing may have improved it, let's see… Colour: gold. Nose: it was certainly better chiselled, but also rather rounder, with some tangerine-flavoured custard, shall we say. Some notes of copper too, rhubarb, perhaps… Some mouthwash too, menthol, a little thyme honey… With water: gets frankly medicinal. Embrocations and ointments, as they used to say when whisky was some kind of ointment too. At least the foreshots, err… Mouth (neat): I can see why I did not love it to death, it's very brutal and really very peppery, as if some kind of re-racking in new European oak had gone wrong. By the way, will they still call that European wood after Brexit? Needs water, for better or for worse… With water: for better. That's the trick, it needs careful dilution, drop by drop, or it would get too gritty and oaky. Touches of mentholy marmalade of some sort. Finish: medium, almondy. Wax and saps, plus green tea and just sawdust. Comments: 83 was probably too harsh, but I still don't find it grandiose.


SGP:565 - 85 points.