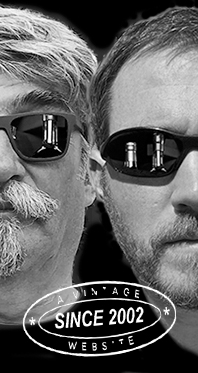 Home
Thousands of tastings,
all the music,
all the rambligs
and all the fun
(hopefully!)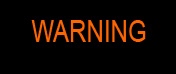 Whiskyfun.com
Guaranteed ad-free
copyright 2002-2017



---

Angus's Corner
From our casual Scottish correspondent
and guest taster Angus MacRaild
A trio of Octomore
There's three new(ish) Octomore upon my desk. Let's do battle in ascending order of age.

Octomore 3 yo 2016/2019 'Edition 10.4' (63.5%, OB, virgin heavily toasted French oak, 12000 bottles)
'Virgin heavily toasted French oak'… Should I prepare a last will and testament…? Colour: coppery orange. Nose: toasty indeed. There is this anticipated pencil shaving aspect but it comes with lots of charcoal embers, warmth, ground green pepper, some kind of sweetened sawdust and herbal toothpaste. Also something like smoked orange peel. Hard to describe really. A rather simmering, peppery spiciness and over time it develops a sort of farmy, silage-tinged edge. What is undeniably impressive is that it isn't at all aggressive or jarring, it's very unusual but there is some kind of cohesion going on. With water: anthracite, dung, burnt toast, chip fat, mutton stock, putty and rather a lot of creosote. Some burning pine cones as well perhaps. Mouth: Ouch! You really feel the strength on arrival. Hot, sharp and hitting notes of raw medicines, paint thiner, antiseptic, carbolic acidity and chilli flakes. Pass the gimp mask please, not to mention a small Loch of water… with water: hard to fit enough water into a copita glass! This herbal toothpaste note is back, alongside peppered and smoked beef jerky, hot smoked paprika, bacon jam, camphor, burnt plasticine, scorching hot bovril, marmite, burnt twiglets. Totally mad whisky. A pleasing glimmer of root beer and caramelised brown sugar after a while. Finish: extremely long, very hot and prickling with red chilli, wood spices, aniseed, cough medicines, steel wool, very salty meat stocks, rather disjointed… have we fallen through a wormhole? Comments: I'm not sure what to say. Personally speaking this is just not my cup of whisky. Despite some initial promise on the nose I feel it really fell apart technically. And the neat palate was borderline painful. Now, having said all that, I suspect there are some extremist whisky pals out there who will want to marry this bottling. Not really sure what to do about a score, this kind of profile exists quite far outside normal whisky spectrums.
SGP: 477 - 69 (meaningless) points.

| | | |
| --- | --- | --- |
| | Some recovery time might be in order… | |

Octomore 5 yo 2013/2019 'Edition 10.1' (59.8%, OB , 1st fill barrels)
This one entirely from Scottish grown Concerto barley apparently. Colour: pale straw. Nose: After the terrifying phantasmagoria of the 3yo this feels almost merciful. Drying kelp, wet rocks, chalk, sandalwood, lime juice, mineral salts, brine cut with olive oil. Classical, modern, pure and rather elegant for an Octomore. Lemon peel in a rock pool almost. With water: bath bombs, citrus oils, more mineral salts, crushed sea shells, limestone, hessian cloth and gauze. Really lovely nose. Mouth: extremely salty. Pure brine, pink sea salt, green olives, capers, anchovy paste and fish sauce mixed with lime juice. Almost brutally coastal and there's a tiny animalistic farmy note underneath as well. A very precise head-butt of coastal purity. With water: develops more towards medicine and pure antiseptic now. Lemon juice, fresh oyster, mercurochrome and olive pickling juice. Finish: long and pin-sharp. Some peat smoke, black pepper, seaweed broth and smoked mussels. Comments: When I think of Octomore, this is pretty much the flavour profile that comes to mind. It's a style of almost militant purity, one that it has pretty much made its own and I think this bottling does it as well as any.
SGP: 367 - 88 points.

Octomore 8 yo 2010/2019 'Edition 10.2' (56.9%, OB for Travel Retail, 1st fill barrels and ex-Sauternes, 24,000 bottles)
This one was distilled from Optic and Oxbridge Scottish grown barley, then spent four years in 'ex-American Whiskey casks' and the subsequent four in Sauternes. So more of an even handed double maturation than a finish. Colour: gold. Nose: a far more bready profile compared to the others. Closer in fact to a 'world' whisky style in some ways with these autolytic notes of brown bread, toasted seeds and pastries. The smoke is in there but it's a tad subdued. Some leathery and sooty qualities make themselves felt as well. Notes of caraway, rather a lot of green pepper and carbon paper. With water: much more sooty and with an earthy smokiness about it. Medical, grassy and more herbal. Mouth: a mix of salty, meaty and bready on arrival. Smoky bacon crisps, sourdough, ink, aniseed and hot paprika. Gets increasingly medical and there's a definite syrupy sweetness to the palate which is quite a departure from the coastal purity of the 5yo. There's still a rather 'Octomorian' directness about it but it sits in a sort of triangulated position between farmyard, sweetness and medicine. With water: more towards plain peat smoke now with camphor, creosote, limoncello and sweetened cough syrups. Finish: long and more elegant and herbal than the previous two. Some bonfire smoke and tarry notes. Comments: I think the maturation worked pretty well here. I find this sweeter side feels quite natural and attractive. The peat feels unusually subdued.
SGP: 566 - 86 points.