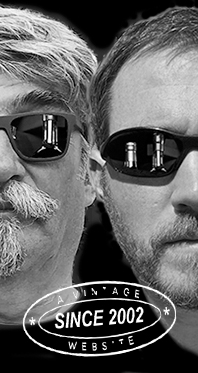 Home
Thousands of tastings,
all the music,
all the rambligs
and all the fun
(hopefully!)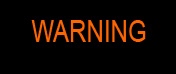 Whiskyfun.com
Guaranteed ad-free
copyright 2002-2017



A very huge Glentauchers session
part three and last

Perhaps something a little unusual today, that is to say a flattish little verticale of Glentauchers, all by the same bottler. Let's see what we have, knowing that this won't be easy as most whiskies should be pretty similar.

Glentauchers-Glenlivet 26 yo 1990/2017 (51.6%, Cadenhead, Authentic Collection, bourbon barrel, 108 bottles)


Colour: full gold. Nose: this one's a little acetic, rather on cider and vinegar at first nosing (just drops of vinegar, really), but as expected, it then would get a little rounder, more on cut fresh apples, ale, custard, Japanese roasted tea (hojicha or hochicha), popcorn and puffed rice... With water: touches of gewurztraminer, perhaps, rose petals, litchis, muscat grapes... That's pretty nice! Mouth (neat): very punchy, rather on apple compote, tea, oak, cider, plums, gooseberries... With water: really good natural Speysider, firm and tense, fruity, with quite some green oak around it but all that's very fine. More ale and assorted beers, roasted tea again, touches of cardamom, cinnamon... Finish: long and a notch calvadossy (if that's a word). Some chalk in the aftertaste, which we've seen before. Comments: very good, all natural malt whisky, with a perfect, if not extremely complex, fruitiness around all things apples.


SGP:461 - 87 points.

Glentauchers-Glenlivet 26 yo 1990/2017 (52.6%, Cadenhead, Small Batch, bourbon barrel, 420 bottles)


This one from three bourbon hogsheads. Colour: pale gold. Nose: this one's both more metallic and chalkier, grassier as well, with notes of fresh concrete, aspirin, plaster, cut cactus, green apples, raw cider, copper kettles and tin boxes, then an easier, fruitier side, around oranges and tangerines. A medicinal side as well (balms). With water: a little hessian and menthol, otherwise overripe apples and compote. Quite superb, I think. Mouth (neat): a creamy fruitiness, around citrus-flavoured gummi bears, then ginger tonic and cinchona. I'm also finding notes of greengage jam, which takes me back to my childhood. With water: once again touches of Calvados and sweeter cider, also limoncello and green melons. Some fresh rhubarb too, and yes, some greengages! Love greengages! Finish: rather long, more citrusy. A little green tea and green wood. Comments: rather more fruits in this small batch. Level is high.


SGP:651 - 88 points.

Glentauchers-Glenlivet 27 yo 1990/2018 (54.4%, Cadenhead, Single Cask, bourbon barrel, 168 bottles)


Isn't it good that we will have had the three main ranges in the same vintage? I mean, CAD's AC, SB and SC? Or is that all a little too... say masturbatory? Colour: straw. Nose: this one's tenser, more on mosses, grasses, fresh coriander and mint, parsley, dill... Then mushrooms, oils (argan), pine needles, angelica, a touch of paraffin... With water: exceptionally nutty, on more argan, fresh almonds, pine nuts... Mind you, this is almost Scottish pesto! Mouth (neat): the other ones were pretty perfect but this is something else, more brutal in a good way, almost spike-y, peppery and very lemony, with some fresh ginger and ginseng (really), a very lovely pine-y side, fir sap drops, some thyme for sure... This was some barrel! But it's not that easy to tame... In truth it reminds me of some Clynelishy Glentauchers we tried last time, remember? With water: gentler, but also waxier. Indeed, it is reminiscent of Clynelish. Finish: a little more jumbled, shall we say, but we just wouldn't care since we've already poured another measure. Comments: looks like we have a winner. But this isn't over yet...


SGP:561 - 90 points.

Glentauchers-Glenlivet 26 yo 1989/2016 (48.2%, Cadenhead, Authentic Collection, bourbon barrel, 108 bottles)


Colour: pale gold. Nose: What a difference a year makes... This is much softer, rounder, more on stewed and preserved peaches, custard, softer honeys, praline, Nutella (with sincere apologies), then a little hay, apple peels, fresh almonds. Bizarrely, I'm finding this one a little more 'commercial', but indeed that just doesn't make any sense. I agree, not the first time... Mouth: very good, just a little uncertain, between some greenish tannic oakiness, and some round, compote-y fruits, foremost of which are plums and apples. A little dissonant, perhaps? Finish: rather medium, a little sour. Unripe fruits, green tomato jam... perhaps. Comments: I'm afraid this one was sitting in the death seat after that perfect 1990 single cask. My fault, probably, but as Theresa May would say, a verticale is a verticale.


SGP:551 - 84 points.

We'd better go back a few years...

Glentauchers-Glenlivet 38 yo 1976/2015 (50.8%, Cadenhead, Authentic Collection, bourbon hogshead, 210 bottles)


Why I have not tasted this one before, I just couldn't tell you. Probably because the name's not Ardbeg, Lagavulin, Springbank, Clynelish or Highland Park. But that's a mistake, as based upon the current state of whiskydom, many Premiers Crus are in the process of becoming Bourgeois while some Bourgeois will become Premiers Crus sooner or later. Including Glentauchers. But more about that in a few weeks, hopefully... Colour: gold. Nose: love it when old malts start to showcase all herbal teas and dried flowers known to man. Chamomile, honeysuckle, linden blossoms, woodruff... also apricots, heather honey, dog rose, precious scented soaps (it-is-not-soapy!)... With water: goes towards church incense and last year's apples. Mouth (neat): to think that this was probably meant to go into some stoopid high-end blends for bored maharajas (what?) Cedar wood, small pears, guavas, tobacco, some pretty tannic honey (fir)… With water: no, careful, add just one drop or it would become too sawdusty and cardboardy. You know, that feeling of stale old tea. Finish: rather medium, pleasantly spicy and sour. Those old apples, ice wine, more herbal teas... Comments: I was ready to go higher but thought it was just a little too fragile, while it's having a kind of spiritual issue with water. Nah, it the oak.


SGP:461 - 89 points.

Drumroll, here's the podium...
1. Glentauchers 19 yo 1997/2017 (51.5%, Jack Wiebers, Fighting Fish, 154 bottles)
2. Glentauchers-Glenlivet 27 yo 1990/2018 (54.4%, Cadenhead, Single Cask, bourbon barrel, 168 bottles)
3. Glentauchers 27 yo 1991/2018 (56.8%, Gordon & MacPhail, Connoisseurs Choice, sherry, 473 bottles)
De nada!