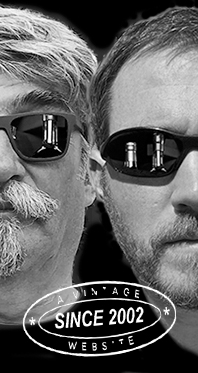 Home
Thousands of tastings,
all the music,
all the rambligs
and all the fun
(hopefully!)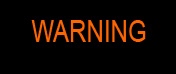 Whiskyfun.com
Guaranteed ad-free
copyright 2002-2017



A very huge Glentauchers session
part two

Didn't we say there would be more?

Glentauchers 20 yo (50.9%, Chorlton Whisky, refill bourbon barrel, 178 bottles, 2018)


The fine people at Chorlton's wouldn't tell you about the vintages of their whiskies, but they've got the prettiest labels in the business, so I say they're absolved. Colour: white wine. Nose: oh that strawberry yoghurt! And crushed bananas, acacia honey, citron liqueur, then pears and apples, gorse, oranges... With water: a touch of lapsang souchong, a wee bit of mud, otherwise light honeys, green orchard fruits, plums, and a little rubbed mint. Always have some mint in the garden or on the terrace/balcony, or in the kitchen. Mouth (neat): brilliant. Cider apples, grapefruits, chalk, plasticine, paraffin, oranges, a touch of eucalyptus. And yet this is not Clynelish, and neither is it Pulteney. Truly a Highland-style Speysider. With water: absolutely lovely citrusy, firm, with just a touch of butterscotch to round it off. Finish: medium, rather orange-forward, which always works in any finish of any spirits. Comments: bright whisky, only good things to say. Better than many 'average' well-known Speysiders in any case, just unknown from the public.


SGP:651 - 89 points.

Glentauchers 21 yo 1996/2018 (46.7%, Valinch & Mallet, bourbon hogshead, cask #18-2101, 152 bottles)


In theory, this cannot be bad. Colour: gold. Nose: a little more vanilla in this one, a little more roundness, other than that it's a textbook fruity/creamy Glentauchers that's displaying vast amounts of melons and apples, as well as unexpected medicinal and smoky tones, possibly from a refill ex-Islay cask. Or not, I may be dreaming. What's sure is that this is a lovely nose. Mouth: not fully Glentauchers for sure, this is almost some blended malt in disguise. Like, 3% Laphroaig in the mix, or Caol Ila. Not saying anyone's blended anything, actually, but there sure was some 'previous content' in the cask. We won't complain, mind you, this works well, but when you've just had around ten 'pure' Glentauchers, that thing becomes very obvious. That's also why I always prefer to taste in flights, and do not really believe in 'solo' tastings. Finish: rather long, slightly peaty. Smoked grapefruits? Comments: there are wee dissonances, but it's very good. The Sex Pistols were good too (okay, that's debatable, but this is neither the place nor the time.)


SGP:642 - 84 points.

Glentauchers 19 yo 1996/2016 (54.5%, Grindlay's Selection, cask #7811)


Not a bottler we're seeing too often, but there are many dilettante bottlers who are doing a great job. Wasn't Sherlock Holmes a dilettante too? Colour: pale gold. Nose: yep, classic pure natural citrusy and slightly chalky well-aged Glentauchers. Cider apples, green pears, limes, clay, branches and bark, something rooty... With water: some plasticine this time. Not that it became waxy ala Clynelish (sadly). Mouth (neat): I remember Grindlay have had an excellent HP and believe me or not, this baby reminds me of unsherried HP, with these mineral, coastal, citrusy, and slightly fatty/herbal/smoky tones. With water: no, seriously, I would have said indie HP. The owners would have further pushed the oak/casks. Apple peel, samphire, kelp, grapefruit skin, and even, guess what? Heather honey! Finish: rather long, just a tad bitter, firm, with some tobacco. A different Glentauchers and indeed that may come from the cask's previous content. Not too sure. Comments: in truth this is excellent. What's more, we haven't come across a single dud so far.


SGP:452 - 87 points.

Glentauchers 20 yo 1996/2017 (51.5%, Douglas Laing, Old Particular, refill barrel, cask #11635, 223 bottles)


Possibly a totally neutral/natural one again?.. Colour: straw. Nose: the cask was rather active this time, as we're finding quite a lot of vanilla. No worries, no dumb coconut though, but a little sawdust, white chocolate, and some tea cake. Warm scones. With water: shortbread and Walker's oatcakes. Any whisky taster's best friends!!! (together with water, naturally). Mouth (neat): all very good, creamy, malty, lemony, with some USA oak. Refill barrel, really? Tastes like first fill bourbon. Can we see the papers? (hey D.L., just a silly joke!) With water: very good, just a tad too peppery, nutmeggy, or even oaky. Finish: long, a tad bitter. Comments: the oak feels this time. It's very good whisky, but the oak shouldn't feel this much – although I wouldn't say this is oak juice, as can be seen elsewhere where distillers have become woodcarvers. But refill, really? Cross your heart?


SGP:461 - 80 points.

Oh, a younger one again...

Glentauchers 2005/2013 (52.5%, Archives, sherry, cask #900392, 167 bottles)
Of course I should have tried this one a long time ago. Having said that, love what Archives are doing year after year, great people. A De Molen and we're good, friends. Colour: gold. Nose: fruits, tangerines, rum, bananas, not a lot of sherry (better like this, doc.) A very discreet metallic side, also cigarette tobacco and overripe apples, warm praline, roasted pistachios... Some action in this one. With water: first time I'm finding copper coins and metal polish. Those are aromas that I enjoy, having said that. Mouth (neat): yeah, very good, and funnily on the rum-side. Wait, sherry cask... was that sherry from Georgetown? Kingston? Basse-Terre? With water: careful, do not drown it, or it'll get a little Fanta-y. And when multinationals take control... … … Finish: medium, rather on pineapples and grapefruits, with this wee metallic side again, in the back of the background. Pepper too. Comments: this one lost me a wee bit. I agree I should repent openly.


SGP:461 - 84 points.

Seriously, it's much easier to taste twenty or thirty Bowmores, or Clynelishes, or Highland Parks, than doing that with a malt that's not that idiosyncratic, such as Glentauchers. I'm not saying I deserve a medal, but a bit of engagement on social media would be welcome. There, I said it, please support us (as long as it costs you nothing!)

Glentauchers 20 yo 1997/2018 (51.3%, The Single Malts of Scotland, bourbon barrel, cask #391, 204 bottles)


There's nothing on TV, let's go on... Colour: straw. Nose: oils, sunflower, apple compote, barley, earth, a wee glass of pils beer. Perhaps not earthshattering, let's see how it evolves... With water: pear liqueur, cider, apples, barley syrup, soft marzipan. We need more action. Mouth (neat): nah it's good, easy, between mint, liquorice, vanilla, malt, and grapefruit marmalade. It was a pretty good, rather active barrel. With water: apple juice, cider, stewed rhubarb, a little white pepper. Finish: medium, drying, a little tea-ish. Comments: good but not too sure about this one. Not sure I'll remember it tomorrow morning, while I'll be having my espresso and my croissants. What's this, again? Strathmill? Aultmore? Macduff? What, Dailuaine?


SGP:451 - 80 points.

Glentauchers 10 yo 2007/2017 (55%, Single Cask Collection, 1st fill sherry hogshead, cask #900302, 237 bottles)


This is a bottling by some Austrian friends, and in Austria they have their Inländerrum called 'Stroh'. Kills you. I agree, they had Mozart too, but still, let's remain careful... Colour: coffee. Nose: gunpowder, roasted chestnuts, burnt chocolate cake, truffles, espresso indeed, pipe tobacco, leather. Ha-ha. With water: more leather, roasted chestnuts, walnut stain, English brown sauce (pre-Brexit 52th State delicacy – 51th? Who cares?), Bovril... Mouth (neat): good yet insane. Bouillon, beef marrow, pepper, smoked eel (and why not?), very bitter chocolate, lapsang souchong, tar, drinking brake fluid. What would Nikki Lauda think? Or Jochen Rindt (my hero when I was a wee lad)? With water: Kaffee-Schnaps, orange liqueur, Kraüterlikör, Kummel... Indeed everything's pretty Germanic. Finish: very long, meaty, chocolaty, salty, pipe-y. Huge walnuts in the aftertaste. Comments: right, not too sure the distillate had much to say here, but we had a lot of fun. Hoppla.


SGP:372 - 85 points.

Do we have room for a last one? Probably not, but this is Whiskyfun dot com.

Glentauchers 27 yo 1991/2018 (56.8%, Gordon & MacPhail, Connoisseurs Choice, sherry, 473 bottles)


Have you heard that G&M have lost the lovely Juliette? And do they realise that we're into whisky for the people, and not for the booze, however good it is? Colour: gold. Nose: it's about caramel, butterscotch, and cappuccino this time. About stewed pomegranates too, about sweet and sour aromas (some kind of Thai dish, perhaps), about bags of prunes, dried dates and dried figs, about old Sauternes, and about barrows of all kinds of raisins. With water: brandy de Jerez, palo cortado, two-stroke engine (Kawasaki, for example), parsley and sorrel soup, watercress... I'll say it, I think this is stunning. Mouth (neat): rich and creamy, you could believe this is a crazy brandy de Jerez, minus the tons of sugar our Spanish friends are adding to their beloved spirit while no one's watching. I'm wondering, could any friend try to let 500g pipe tobacco infuse in some cheap vodka for a few weeks and then report? (I agree, all vodkas are cheap anyway—or ought to be cheap). With water: seriously, this is brilliant bittersweet sherry maturing. It's hard to do better than this, but of course, this bottle will now need thirty years of extra-maturing in glass. Of course you shouldn't sell any aged spirit that's just been bottled, that's pure savagery. Wood + glass is the way, just check what proper epicureans are buying for a lot of money at auctions. Finish: long. Comments: super great sherry stuff, but I agree, it could have been any other moderately-known Speyside distillery.


SGP:461 - 90 points.

We *might* do a last Glentauchers session tomorrow, if God lets me live. Wish me luck.