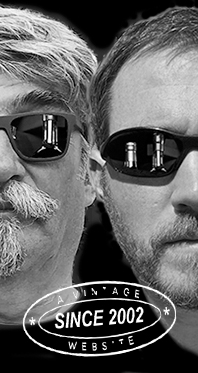 Home
Thousands of tastings,
all the music,
all the rambligs
and all the fun
(hopefully!)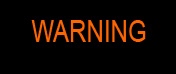 Whiskyfun.com
Guaranteed ad-free
copyright 2002-2017



A very huge Glentauchers session

Another second-tier name that's catching more light these days, maybe because casks are not very expensive and widely available while some bigger names have become pretty rare. Which means that most indies have a lot of Glentauchers these days, some being proper fruit bombs as far as we can tell. Let's have a large bag, if you agree, starting with one or two lighter apéritifs...

Glentauchers 12 yo 2005/2017 (43%, Jean Boyer, Best Casks of Scotland, sherry, 1092 bottles)


With hugs to Jean Marie. Colour: pale gold. Nose: typical fresh and preserved fruits, especially peaches and apricots, with a layer of roasted nuts (praline) and raisins. Mirabelle tarte, just two or three struck matches, a note of rose petals ala Linkwood. A touch of earth as well, mucho lovely in this light and pretty elegant context. Mouth: very good, on similar notes of pies and cakes and tartes, baked peaches, raisins, chocolate, Turkish delights, and touches of burnt cakes. Brownies. Finish: medium, rather fresh. Bitter chocolate, notes of baked pears, a touch of heather honey. Comments: classic ex-sherry young Speysider, malty, cake-y, really good, perfect 85-point material.


SGP:541 - 85 points.

Glentauchers 1996/2016 (43%, Gordon & MacPhail, Distillery label)
Colour: straw. Nose: pretty similar, that is to say fruity and fresh, with orchard fruits (apples running the show), as well as a wee tropical side (mangos) and fewer raisins than in the Jean Boyer. A little more barley, porridge, then more and more muesli and just a touch of cardboard. Mouth: that's the thing with these bottlings at 43% vol., we often complain but they're also easier to sip without fuss. Very good fruitiness here, with ripe plums, greengages, apples, oranges, and once again a little muesli. This works very well, the whole being extremely pleasant and bright. Feisty notes of toffee apples. Finish: medium, rather on kiwis this time, with a little chalk. Very nice. Grapefruits. The aftertaste is a little cardboardy. Comments: I think not all vintages have been this nice.


SGP:551 - 84 points.

Glentauchers 11 yo 2007/2018 (58.9%, North Star Spirits, PX finish)


I know, only a PX finish, but you never know, we've come across some that were working, more or less. Well, better than socks and sandals, in any case. What's more, Angus liked this one (WF 83). Colour: white wine. Nose: used matches, burnt walnut cake, mashed potatoes, grist, apples, muesli and no raisins whatsoever. Are they hiding? With water: gristier and mashier. More muesli, porridge, stewed fruits, touches of acacia honey. Mouth (neat): creamy/sweet arrival, with oranges, raisins and honey, the PX came to the front this time. Pomace, green grapes... With water: the PX has been corrected, so to speak, but traces of sugar do remain in some corners. Having said that, some may recognise the distillery. Finish: rather long, more citrusy. Blood oranges, perhaps. More chalk in the aftertaste, grape pips... Comments: this baby survived the PX flavouring!


SGP:651 - 83 points.

Glentauchers 12 yo 2005/2017 (63.7%, Chieftain's, Taiwan, first fill oloroso sherry cask, cask #900384, 616 bottles)


63.7%, that's high! Shall we find a little gunpowder?... Colour: copper (which suggests a finishing). Nose: it's rather light given the strength, earthy, with hints of crushed strawberries perhaps... But at such strength it's hard to get much, so, let us proceed accordingly... With water: a walk in the woods, mushrooms, moss, fruit peels, also notes of molasses, rather sweet sherry than oloroso, Viennese chocolate, orange squash... Well I think I like this much more than I should (oh not again, S.!) Mouth (neat): good! Sherry brandy, strawberry liqueur, pink bananas, pepper... I agree that's not very 'whisky', but let's dig deeper... With water: absolutely not your usual ex-oloroso juice, but then again, I enjoy this funny concoction that's ridden with blood oranges, crushed bananas, strawberries, and even good rum. Finish: long, clean, yet pretty rich, fruity, largely on red berries and the jams, liqueurs and spirit made thereof. Comments: Ian Macleod, what was the trick here?


SGP651- 87 points.

Let's check a more neutral bourbon cask...

Glentauchers 19 yo 1997/2017 (51.5%, Jack Wiebers, Fighting Fish, 154 bottles)


Together with a few other fearless bottlers such as Moon Import, Jack Wiebers have been at the forefront of 'doing whisky labels that have strictly nothing to do with whisky'. Indeed, many are doing that today, they would sometimes pull good laughs... Colour: white wine. Nose: nah, that's true, we still like them better when they're clean and pure. Leaves, teas, custard, apple peels, sunflower oil, a growing mentholness... What more do the people want? With water: gets chalkier. Aspirin, clay, plaster, sand... Mouth (neat): how good is this? Totally classic, ultra-clean, mineral, full of white and yellow fruits, paraffin, rhubarb, sauvignon blanc, lemon... With water: more wax, chalk and paraffin, we're almost in Clynelishy territories. Superb lemon and green apple notes. Finish: long, very tense, tart, ultra-clean, very lemony. Earthier and waxier aftertaste, let's go light some candles. Comments: an amazing little bottling by our bearded German friend. Too bad there are (well were, I suppose) this many bottles.


SGP:551 - 90 points.

Glentauchers 14 yo 2002/2016 (45.8%, The Single Cask, cask #15827)


Colour: white wine. Nose: not that far from the Fighting Fish, just rounder and smoother, but that's the lower strength. A little more vanilla as well, otherwise ripe apples, hint of pears, a coastal touch (oysters, where do those come from?), and just pure raw barley. Mouth: yeah, very good, with this unexpected coastal side yet again, some chalk, lemons, apples, barley, grapefruits, white melons, then just a tiny touch of icing sugar... Finish: rather long, much grassier. I always liked grassier finishes, they usually leave your palate as fresh as a baby's lips. Only the aftertaste is a little subpar, curiously tarry. Nothing against tarry aftertastes, but maybe not in a middle-aged Glentauchers. Comments: no, really, it's an excellent one yet again.


SGP:561 - 87 points.

Where are we? You say we've had six of them already? Good, one more and see you next time...

Glentauchers 21 yo 1997/2018 (48%, Maltbarn, bourbon cask, 154 bottles)


They never fail at Maltbarn's, do they? Colour: white wine. Nose: oh, mint, earth, apples, porridge, custard, fresh gnocchis, strawberry yoghurt (that smell you could come across in or around malting plants – Port Ellen Maltings anyone?), broken branches... I remember a Glentauchers by Claxton's that was extremely similar. Mouth: perfect. Oranges, apples, double-cream, barley syrup, pink grapefruits... Indeed, just perfect. Finish: long, fruity, grassier towards the aftertaste. Melon and green tea. Comments: that's the thing with excellent whiskies, you need no literature. Yeah you're right, which I couldn't provide anyway.


SGP:651 - 87 points.

Crikey, we've still got around twenty Glentauchers to taste. We'll see, we'll see...