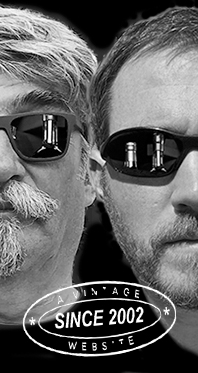 Home
Thousands of tastings,
all the music,
all the rambligs
and all the fun
(hopefully!)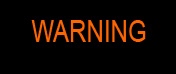 Whiskyfun.com
Guaranteed ad-free
copyright 2002-2017



We're all talking about the variant 'Ledaig' these days, but remember, Ledaig's Springbank is Tobermory. Well, I know what I'm trying to say. Let's kick this off with the usual aperitif…

Tobermory 10 yo (46.3%, OB, +/- 2018)
The old Tobermory 10s from the 1990s or early 2000 were terrible whiskies, I think it's for them that we've first used the descriptor 'baby vomit', they were feinty as hell. But the distillers had improved the recipe by 2010! Colour: white wine. Nose: well, it is a wee tad feinty, yeasty, porridge-y and even yogurty at first sniffing, but there's more behind that, while that first impression tends to dissolve into a more mineral and waxy combination, while some touches of lavender and cranberry sweets are flying around. It remains a singular whisky, I have to say, but that cannot be bad in these days of wood-driven homogenisation of Scotch malt whisky. Mouth: not an easy dram for sure, and not sure these notes of damp cardboard were mandatory, but I cannot dislike these waxes, lemons, muesli, and sourdough mixed with liquorice, soot and ashes. I remember an earlier version (circa 2012) had been much fruitier and brighter. Finish: rather long and rather on orange drops mixed with peppers and bitterish grasses. Comments: singular indeed and likeable, but not the easiest malt on earth. The easiest on Mull at this point, that's for sure!


SGP:362 - 80 points.

Tobermory 21 yo 1996/2017 (50.4%, The First Editions, refill hogshead, cask #14407)


Colour: white wine. Nose: it's fruitier and, in a way, younger, more on gooseberries, for example, while the background's more mineral, more on chalk and plaster. There are wonderful notes of melon emerging, that always works, reminds me of old Bruichladdich – which is not too far away as the crow flies. With water: there, the trademark porridge. With a good nip! Mouth (neat): wonderful, melon and lemon liqueurs without too much sugar. Sure this little feintiness remains there in the background, but we're more towards ale, if not pot ale. Chalk and green pepper. With water: loves water. More wonderful melons, peaches, lemons, on a chalky canvas. So to speak. Finish: medium, fresh, fruity, chalky. Clean aftertaste, no yeastiness. Comments: these batches were really good? Some were even fantastic, but those were usually Ledaigs in disguise. You know, Tobermory's Longrows.


SGP:552 - 85 points.

Tobermory 12 yo 2006/2018 (65.5%, Signatory Vintage, Local Dealers Selection, first fill sherry butt, cask #900154, 621 bottles)


Well, any 'local dealers' who would select a young Tobermory at 65.5% should be jailed unceremoniously, if you ask me (PS, all are Germans!) Unless… Colour: full gold. Nose: butterscotch, Scotch tape, and nail polish. And this b****y works! With water: only butterscotch, and Jaffa cakes, and cappuccino, and macaroons, and marzipan, and fruitcake. Gone are the varnish and the glue. Mouth (neat): a tad too strong for me (not kiddin') but it seems to have some nice coconut that's not dull and some kind of fruit cocktail that's not vulgar. And varnish that's… varnish. But let's not push our luck… With water: simple pleasures all along. A lighter kind of fruitcake, like a German/Alsatian 'Stolle'. Finish: medium, cake-y, with notes of pears this time. Stewed pears, and butterscotch, naturally. Comments: as good as it gets at 12, with rather less chalky/yeasty notes than in other 'mories.


SGP:551 - 85 points.

Tobermory 23 yo 1994/2017 (57.9%, Sansibar, PX sherry cask, 242 bottles)
What, clansmen on whisky labels? We haven't seen that since… the Rubettes, at least! Colour: gold. Nose: ah, the best of both worlds, quite possibly. Chalk and waxes, plus fruitcakes and butterscotch. That was the heavily expurgated version, this nose is complex and just wonderful. With water: a wee muddy side, this is well Tobermory. Old balsamico, wine cellar, then rather parsley and sorrel soup… Mouth (neat): perhaps a touch of PX at first (boo) but all remains fine, with no particular grape-iness, only a wee touch of soap. Which often comes with higher strengths. With water: very good, cake-y and herbal at the same time. Savoury, stuff made by some mad vegan cook from Baden-Württemberg. I know this from experience ;-). Finish: pretty long, a tad hesitating. With Tobermory, a wee bit of soap is never too far away. Burnt Guinness or something in the aftertaste. Comments: oh well, same score again, these whiskies are all worth it, even if never quite 'perfect'. But perfection can be boring, can it not?


SGP:451 - 85 points.