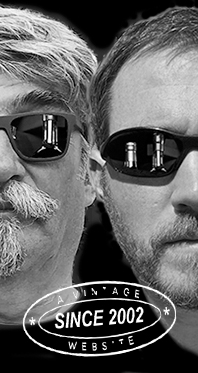 Home
Thousands of tastings,
all the music,
all the rambligs
and all the fun
(hopefully!)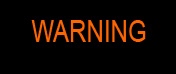 Whiskyfun.com
Guaranteed ad-free
copyright 2002-2017



---

Angus's Corner
From our casual Scottish correspondent
and guest taster Angus MacRaild
All the fun of the pairs...
I know, new lows! Surely the Geneva convention will have something to say about these titles? Anyway, let's try some more duos today, almost all of them being recent(ish) releases.

Daftmill 2006/2018 (46%, OB 'Winter Release', first fill barrels, 1265 bottles)
This is completing the recent Whiskyfun Daftmill tasting of new single casks as we were missing one due to a sample breaking in transit. Thankfully, I had 'backup' at home and this untasted earlier release to pair it with. Colour: white wine. Nose: after tasting a few Daftmill you really start to notice the distillery hallmarks. They're in spades here. Things like abundant fresh fabrics and linens, bread dough, autolytic notes of wholemeal seed loaf, water biscuits, freshly peeled lemons, citrus oils, bay leaf, crushed aspirin, chalk and white pepper. It's getting a bit boring to state this now, but it really does bring to mind old young Rosebanks. Lots of wet leaves, cut grass, lightly waxed canvas and soda bread. I find this style very good but it can be a tad demanding at times as well. Mouth: vitamin tablets, chalk, hay, straw, raw cereals, fresh wash, baking soda, aspirin, butter and freshly chopped herbs. It's ironic that it's a winter release as it's just about the most summery kind of profile you can imagine. Goes on with notes of tarragon, dry earth, light sooty notes, tree bark and moss. Has this forest after a rainstorm petrichor character that I'm very fond of. Finish: medium and with plenty of bitter lemon, white pepper, cereals and a rather big grassy element. Comments: It's good whisky, but I suspect it's not for everyone. Although, I'm finding that Daftmill really possesses its own style which, for a new distillery, is undoubtedly a great asset.
SGP: 451 - 86 points.

Daftmill 2006/2019 (57.1%, OB UK exclusive, cask #21, bourbon barrel, 234 bottles)
This is the one we missed out of our recent 'Daftmill Bonanza'. Colour: straw. Nose: same territories only even more pronounced. Cut grass, sunflower oil, sheep wool, aspirin, lemon curd, lime pith, dried banana chips, melon, fresh fabrics, coconut water and plain oatcakes. Purity and freshness are really the foundational qualities here. With water: plain breakfast cereals, freshly kilned malt, wort, moss and smooshed dandelions. Mouth: barley eau de vie mixed with young calvados. These notes of light mead, cider apples, pear cordial and elderflower champagne all mix together very nicely. Some tonic water, bitter lemon, more very light medical notes such as aspirin, then putty, marjoram and hawthorn. With water: going into herbal liqueur territory now with big notes of lemon thyme, bay leaf, parsley and sage. Some bitter herbal ointments, sheep wool, lemon infused olive oil and more punchy grassy notes. It's actually becoming quite austere, not in a bad way but just rather punchy, brittle and uncompromising. From all the bottlings I've tasted so far I would argue that Daftmill is a rewarding but not an 'easy' whisky. It demands time and attention. Mind you, that's more than can be said for some other new whiskies - which demand nothing... Finish: quite long and still with a lot of quinine, herbs, bitter lemon peel, cooking oils, plain cereals, sourdough and white pepper. Comments: I hope Mr Cuthbert can allow some of his casks to reach greater ages, it really feels like this kind of profile could explode into something quite remarkable at 20+ years. Not that I'm accusing the person who created a new distillery and waited 13 years before releasing a drop of being impatient mind you.
SGP: 461 - 88 points.

Rosebank 21 yo 'The Roses Edition III - Jealousy' (52.5%, Elixir Distillers, 695 bottles)
There seems to be quite a few comparisons between Daftmill and Rosebank emerging these days (mostly from Serge on these very pages it should be noted). So, seeing as I only have one sample of Rosebank, let's quickly record some notes for this and see how proximate to Daftmill we are... Colour: pale white wine. Nose: there is indeed a slightly 'Daftmillian' aspect emerging here. Lots of freshly cut grasses, breads, lemon peel, butter, chives, cereals, hints of plain yoghurt, yeasty sourdough starter, delicate cough medicine notes and plain porrdige. All very good and rather pure and straight. With water: develops more towards plain cereals, plasticine, chalk and a kind of funny light cheesy note. Boiled sweets, hints of linseed oil and trail mix. Gets a little more herbal with time, touches of mint and marjoram. Mouth: sunflower oil, more lemon in the shape of lemon balm and lemon sweeties. Parsley, chalk, plain breakfast cereals, nutmeg and hints of pine needle. With water: better with water now I think. Bigger, fatter, oilier and more 'full' with these notes of white pepper, cider apple, dry mead, green banana and more freshly baked breads. Finish: good length, all on apples, cornflakes, mint julep, light ointments and a touch of soot. Comments: I must admit I've never been a massive fan of Rosebank. This is undeniably very good whisky, but I'm not sure I'd chose this over a Glenlochy or St Magdalene for the same money. Anyway, it's undeniably similar in style to these new Daftmills.
SGP: 551 - 89 points.

Linkwood 27 yo 1991/2018 (55.6%, The Single Malts Of Scotland, cask #10340, hogshead, 212 bottles)
I seem to hardly ever try Linkwood these days, not sure why. I've nothing against it as a whisky, sorry Linkwood. Colour: straw. Nose: extremely fresh. All on cut grass, leaves, cereals, pithy citrus peels, fresh breads, green tea, light herbal notes such as bay leaf and oregano and things like fabric, twigs and moss. Greenery and sunlight! A very appetising profile overall. With water: gets rather buttery with notes of zingy salad dressing, cornbread, pollen, chalk, white flowers and baking soda. Mouth: whereas the nose was elegance and subtlety the palate is somewhat richer and fatter. Lots of olive oil, sweet cereals, pollens, richer herbal notes, sun lotion, melon and trail mix. Enjoyably full and mouth-coating. With water: thins out a little but still retains this nice mix of meadow flowers, sweet butter, toasty cereals and pollens. Very good I think. Finish: long, slightly yeasty, lemony, lots of cooking oils, cereals, toasted seeds and more butter, infused with freshly chopped herbs this time such as chives and parsley. Comments: I should drink more Linkwood.
SGP: 631 - 87 points.

Linkwood 27 yo 1990/2018 (50.3%, Signatory Vintage 30th Anniversary, cask #9735, hogshead, 233 bottles)
Colour: gold. Nose: there's a thread of shared DNA with the 1991 with these light fruit and buttery / grassy notes but this one is globally richer, fatter and more towards a classical mature Speysider in profile. More honey, more wax, bags of dried flowers like pot pourri, incense, herbal and fruit teas, crystallised citrus peels, quince and jasmine. Really a beautiful nose. Develops these wee notes of chamomile and bergamot with orange bitters and tiny hints of gingerbread. Superb! With water: sun lotion, hand cream, rapeseed oil, bay leaf, dried herb mix, wildflowers, brown bread, barley sugar and more very delicate waxy notes. Superbly elegant stuff. Mouth: wonderfully resinous and thick. Full of waxes, spiced honey, juniper, exotic teas, polished hardwoods, quince, heather ale, mead, elderflower, cider apple, nutmeg, aniseed and pollens. With water: really great with water. Everything just falls in line. Honeys, waxes, pollens, sunflower oil, cupboard spices, sultanas, dried herbs, darjeeling tea... wonderful. Reminiscent of some older vintages from the early 70s. Finish: good length, all on honeycomb, beeswax, eucalyptus, dried mint, sage and dried fruits. Comments: It looks as if Andrew must have dismounted his fork lift truck to select this one! Yet another terrific selection from Signatory's 30th birthday series. I just love the way it harks back to an early 1970s style of Speysider with these lovely waxy and honey tones.
SGP: 751 - 90 points.

Glen Moray 28 yo 1990/2018 (51.4%, The Whisky Agency for The Whisky Exchange, 138 bottles)
Colour: gold. Nose: mmmmm! Warm custard pie with sultanas, mille-feuille, cut green apple, lime zest, bailed hay, some generic light dessert wines and wee notes of white bread, butter biscuits and lemon barley water. Perfect mature fruity Speyside malt whisky. The kind of easy and rather lush profile that it's hard to imagine any whisky drinker being against. Develops some rather scented fruit notes of kiwi, melon and green banana. Also tangerine and apricot. The fruits seem to just gather pace with time. With water: more notes of golden syrup, lots of freshly glazed pastries, cinnamon swirls, croissant, sunflower oil, cut grass. Lovely and superbly fresh Glen Moray. In time some wee touches of chalk and white flowers. Mouth: lovely delivery, all on dense fruit jellies, quince, spices such as cinnamon, nutmeg and ginger and also notes of elderflower cordial, gooseberry and cider apple. A rather tart and zippy fruitiness than balances perfectly with the pepperiness of the wood. Some pollen and dandelions as well. With water: a tad drier with water, wee hints of white pepper, olive oil, gorse, cornflakes, dried thyme and mirabelle eau de vie. Still a little tart gooseberry note and more wildflowers. Finish: long, with bitter lemon, freshly milled grist, barley sugar and pumpkin seed oil. Comments: Excellent! The kind of session whisky which can be just deadly in the right company. Also, yet more proof of just how well Glen Moray ages in the right cask.
SPG: 641 - 89 points.

Glen Moray 32 yo 1986/2018 (45.8%, Scotch Malt Whisky Society, #35.226 'Nocturne du Elgin en Bflat minor', refill hogshead / 1st fill oloroso hogshead, 227 bottles)
One of these cheeky wee finishes that the SMWS are increasingly putting out and which nobody can seem to agree on. Colour: deep orangey gold. Nose: bags of scented hardwoods and oak polish. Spiced blood oranges, mulled wine, cola cubes, hessian, mixed spice powder and wee allusions to pencil shavings and dusty workshops which hints at active oak in the finishing. However, globally it remains very in check and rather excellent. I also find some darker fruit tones such as prune and cranberry sauce. Mouth: graphite oil, dark fruit chutneys, a touch of brake fluid, oily rags, old tool boxes and some very old dessert wines on the cusp of losing their sweetness. Shoe polish, cracked leather, old books and pistachio ice cream drizzled with raspberry sauce. Funny stuff but pretty entertaining. Finish: medium in length and rather warming with lots of spice, old leather, gentle meaty notes, some very old pinot noir and wee hints of camphor and dried mint. Still a wee nibble of active oak just peeping round the corner. Comments: The debate about just how much these finishings fit with the Society's ethos of the 'single cask' will no doubt go on for a while. What I would say is that, while I'm not 100% convinced that this whisky is better for the finishing (I would have been keen to try it before re-racking) the result is a rather fun and playful whisky which I know many people have waxed lyrical about recently and which certainly fits with the Society's tongue in cheek sensibilities. I'd also say that, when it comes to finishing, at least the SMWS give their whiskies a proper length of time (around 2 years +) after re-racking.
SGP: 661 - 85 points.

Mortlach 21 yo (43%, Gordon & MacPhail, 2017)
Colour: light gold. Nose: very nice opening all on buttermints, shortbread, hawthorn, nettles and mint tea. The fatness of the Mortlach distillate is pretty upfront and does a good job of making it feel a bit more punchy and weighty than 43%. Some olive oil cake, apricot jam and toasted fennel seed. Mouth: indeed, you really do 'feel' the weight of the distillate here. There's a slight rubberiness, which is pretty classic Mortlach in my book, and a fair bit of green pepper, cupboard spices, cooking oils, cereals, rubbed mint leaf and a hint of things like lamp oil and camphor. A few cider apples bobbing about in the background. Finish: a tad short perhaps and getting a bit meatier and beefy - once again pretty textbook Mortlach. Comments: good, bold and characterful malt whisky. Shows undeniably well at 43% but I can't help but feel it would have notch up a few extra points if it had been bottled at 46%. But as it is, it's still a very fine drop!
SGP: 561 - 86 points.

Mortlach 27 yo 1991/2018 (51.7%, Signatory Vintage 30th Anniversary, cask #4239, refill sherry butt, 542 bottles)
Colour: amber. Nose: pure dark fruit compotes, dates, prune juice, dunnage funk, damp wine cellars and dense, cognac-sodden lumps of Christmas cake. Concentrated beef stock, bouillon, marzipan, walnut extract and mint cordial mixed with fresh espresso. A pretty serious sherry cask, can only imagine what it must have been like on its first fill. Continues with red liquorice, raspberry cordial and coal scuttles. With water: anthracite, brown toast, wet leaves, petrichor and many cured meats. Mouth: big arrival, all on hessian, bitter chocolate, chocolate lime sweets, bitter orange peel, strong herbal ointments, black tea and star anise. Some pretty seriously dark and meaty notes emerging which start to nod in the direction of sulphur. To my palate it's more the natural kind but some may find it a tad too much. There's still plenty raisiny sweetness, black pepper, damp pipe tobacco and ranico. With water: tames this meaty side and elevates the peppery and coal smoke notes, lots of cinnamon, cloves, nutmeg and dried mixed herbs. A little maraschino and bitter herbal extracts. Finish: long and resurgently meaty, strong black coffee, mint syrup, black cherries, salty black liquorice, hessian and walnut oil. Comments: I sense this may well be a divisive dram. Some may find these meaty and earth aspects a little excessive. Sherry fiends on the hand will likely 'lose their shit'. Perhaps loses a few points on technicalities but still a pretty stupendous and uncompromising dram!
SGP: 572 - 88 points.

Laphroaig 20 yo 1998/2019 (55.6%, Scotch Malt Whisky Society, #29.262 'So long and thanks for all the medicine', 2nd fill barrel, 231 bottles)
Someone at the SMWS seems to have tripped and spilled all these 1998 Laphroaigs onto the market in the past month or so. You'll hear no complaints from me. Let's see if this one is up to the same kind of scratch as its recent siblings... Colour: white wine. Nose: In the words of a certain Alsatian marketing guru: millimetric! That is to say, purity and blade-like precision. A wonderfully thick smokiness that recalls buckets of hot tar, black pepper on smoked mackerel, still warm bonfire embers, seawater, dried kelp and crushed aspirin mixed with seashells and chalk. I just adore this kind of profile which manages to be simultaneously pure, precise, coastal, invigorating and yet also very aromatically complex and rather elegant. There's also this rich seam of medicine running through it. Bandages, embrocations, antiseptic, floor cleaners and various no-nonsense ointments that are usually confined to hospitals. Some farmyard as well with these hints of raw peat and sheep wool. With water: dilution really brings out the farminess now. There's dung, silage, mud, clay and big wafting peat smoke. Still in the background though is brine, burning rosemary wood, black olive tapenade and anchovy paste. Totally thrilling Laphroaig! Mouth: wow! Superb oiliness. It really has everything: medicine, peat smoke, grease, engine oils, farmyard, seashore brilliance and sharp notes of lemon juice, ash, tar, iodine, seawater and smoked grist soaked in brine. There's a kind of seesaw between a heavier, greasier profile, the weight of which pulls at the more elevated, sharper, precise qualities of salinity, citrus, sea air, earth, raw barley and smoke. With water: really perfect now with water. Olive oil mixed with brine, green olives, preserves lemons, antiseptic, more iodine, TCP, mercurochrome, bandages. Classical Laphroaig only bigger, broader and more complex. You never get away from this feeling of being caught between the hearth of a peat fire and the seashore. Finish: long, lemony, very oily, tarry, briny and full of kiln smoke, engine grease, mineral salts and lots of thick, smoked fish notes. Comments: We definitely got a bit carried away there and I appear to have written yet another novella. Apologies for that! However, this is undeniably an excellent wee Laphroaig and goes to show that they were still making some stellar distillate in the late 1990s. As always, great distillate + refill wood + time = serious whisky!
SGP: 477 - 91 points.

Laphroaig 20 yo 1998/2018 (58.3%, Signatory Vintage 30th Anniversary, cask #700392, refill sherry butt, 573 bottles)
Colour: light amber. Nose: this one opens with a more directly greasy and tarry profile. Smouldering twigs, roasted peanuts, mint chocolate, umami seasonings, black olive bread, antiseptic and a kind of wooly, sooty peat profile. It's also more herbal, these big, dense herbal extract notes and herbal bitters - the kind that make Jagermeister look like Angel Delight! Normally I'm a bit reticent about modern peat and sherry together, but this refill profile really works so far. With water: smoked juniper, pub carpets, squid ink, hot gravel, BBQ sauce, raw seawater, old creel nets and some kind of smoked mussel broth. Mouth: a big, grizzly, sore-headed arrival! Hugely tarry, full of black pepper, smoked teas, meat stocks, damp earth, TCP, iodine drops and smoked beef jerky. Also something like smoked cola syrup (calling all mixologists please...) smouldering pine cones and charcoal. With water: now it sways like pissed Viking on a pub crawl between bitter herbal teas, cough medicine, farmyards, a mechanic's workshop, the seashore and eventually the hospital I suppose. But it never stumbles or looses balance. You just have to kind of follow it because there's no way in hell you'd be crazy enough to fight the fucker! Finish: long and full of ashes, brine and black olives. Superbly herbal, tarry, meaty and greasy. No hangover and the police decided it was best to just let it go... Comments: What I love is that despite the cask-induced differences you can really feel the Laphroaig accent in both of these drams. The shared DNA is registering somewhere around 'Jurassic Park level' (ps: please direct all enquiries about cultural references to Serge). Overall though, same level of magnificence as the SMWS. Thankfully, I hear Andrew Symington still has around 30 casks of this Laphroaig, just next to that gorda of Parkmore he pours for his beloved tourists, on the left as you go in the warehouse...
SGP: 488 - 91 points.