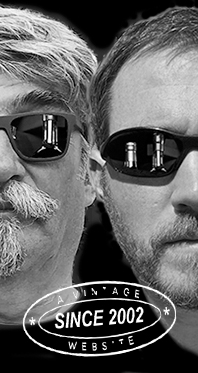 Home
Thousands of tastings,
all the music,
all the rambligs
and all the fun
(hopefully!)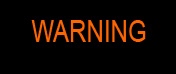 Whiskyfun.com
Guaranteed ad-free
copyright 2002-2017



Whiskyfun's mixed bags
Session Six
An open bag of drinks
Why always only whisky, rum or cognac/armagnac? Or even mezcal/tequila? There's much more around, and that's refreshing – provided you sometimes manage to keep you distance. And carefully avoid that thing that just every Tom, Dick and Harry are making these days on this little planet, and that is called 'gin'. You know, time-to-market, bankers, hipsters, start-ups, money, models, Ibiza and all that... (ahem)

Garnier 15 yo 2002/2018 (54.8%, 30&40, Calvados, cask #ALR113, 218 bottles)


Garnier are located in Normandy, in the department of Orne. Not too sure whether some pears were involved here or not. Colour: straw. Nose: aaaah! Look, I'm not really a Calvados fan, but I am a fan of this bright, fruity and deep eau-de-vie that just reeks of plain cider, with even the fizzy side and these very fresh notes of citronella and mown lawn. Touches of butterscotch from some likely American oak – but I'm probably wrong. With water: cider and older apples everywhere. This one's close to nature and was not unsanely 'doctored' with newish oak. Mouth (neat): wonderful spirit, all on cider and apples, with fantastic notes of old oak, old cellar, chardonnay (yes), and… old champagne! Really! With water: yes, works. Very fresh – but of course you have to like apples and cider. Finish: long but a tiny bit too bitter and soapy for me. Not something that's unseen in Calvados, IMHO. Otherwise, very fine. Comments: some very fine spirit indeed, you're almost feeling like you're at the farm. It's rustic spirit, and yet, there's something pretty hype.


SGP:661 - 84 points.

Michel Huard 25 yo 1993/2018 (43.6%, 30&40, Calvados, cask #5/6, 191 bottles)


More by those good folks at 30&40. This one too was distilled in Normandy, from apples harvested in 1992. Colour: amber. Nose: oh lovely. Pear cake, tarte tatin, hops, honeysuckle, chamomile tea, and hints of Belgian trappist beer. Not that all Belgians are saints or men of the cloth, mind you, well we know some who certainly aren't. No, no names, of course not. Mouth: not strong, but big spirit that reminds me of Mackeson's stout that I was drinking in the very early 1980s when in Glasgow. But why am I telling you this? Also burnt apple cake, thick liqueurs, green chartreuse, oak spices… It's really very heavily concentrated, with very spicy notes of French oak. Caraway and clove. Finish: long, rather thick and very spicy. Comments: excellent, richer than the Garnier, but perhaps a little heavy as far as flavours are concerned. Great Calvados nonetheless.


SGP:471 - 84 points.

Thompson's 30 yo (40%, OB, Fine Bordeaux Brandy, +/-2016)


Some funny stuff I've found at Master of Malts' a while ago. No one's ever heard of some 'Fine Bordeaux Brandy' in France, let alone of one brand called 'Thompson's'. Thompson, how very French indeed – yeah I know many names and families in Bordeaux are either Dutch or Irish. What's a little unclear is whether this is really a 'fine' (like say cognac, so ex-wine) or a 'marc' (so ex-spent grapes after pressing). Colour: deep amber. Nose: hey, but this is nice! Reminds of the best old brandies de Jerez, only without all the syrupy j**k they're sometimes adding down there in Andalucia. Say this is between traditional old-school cognac and brandy de Jerez. Coffee liqueur, prunes, black raisins, burnt wood, chocolate… Mouth: fine, even if it would go into all directions, from pears to oranges through caramel, coffee and fudge. More 'world brandy' than cognac (let alone armagnac) on the palate. A touch of sugar in the aftertaste, not sure this is totally 'original'. Finish: medium, good, sweet. Aged apple brandy. Sadly some sugar again in the aftertaste, which is a problem in my book. Comments: I was prepared for the very worst, but everything here proceeded pretty properly. Yes, phew.


SGP:641 - 77 points.

Nocino (40%, Il Mallo, aged in Demerara rum casks, 2018)
Right, you may – or not – know that I love walnuts. Well this is some kind of green walnut eau-de-vie made around Modena in Italy. That's right, where they also make balsamico and red flat cars. This very expression was aged in ex-Silver Seal Demerara casks, so let's just expect something pretty good. Colour: double espresso. No, really. Nose: terra pretty incognita, I would say, and yet we Middle-Europeans will feel at home with this one. Christmas cake, gingerbread, caraway, walnut wine indeed, cloves, blueberry jam, nutmeg, cinnamon rolls, spicy caramel, aniseed, Unicum and Jägermeister… Well I'm sure you got the drift. Mouth: it's sweet, so it's rather a liqueur, but a liqueur that I just love. Amazing notes of parsley, caraway again, cloves, spicy bread, fennel, celery, poppy seeds, carrot tops, lovage… And walnuts you may ask? Sure, fresh walnut skins! Finish: very long, sweet and herbal, with more caraway and wee notes of artichoke liqueur. How very Italian indeed. Comments: as some say, the Italians give extra-care to anything they put into their mouths. Mind you, that's civilisation. Anyway, a wonderful kind of liqueur that I could sip while watching one of those stunning old Italian movies, such as one of my absolute favs, Antonioni's Identificazione di una donna (S., please calm down – Ed).


SGP:771 - 88 points.

Lacuesta 'Reserva Edicion Limitada' (15%, Eiling Lim, vermouth, cask #2, 2018)


Let's be clear and honest, I know more about nuclear physics than about vermouth – and indeed I know absolutely nothing about nuclear physics. According to vinepair, vermouth is 'aromatized wine that's had its ABV boosted with some kind of neutral alcohol and been flavoured with a variety of herbs, botanicals, and spices'. I think Lacuesta in La Rioja, Spain, are excellent vermouth makers, far from those large brands that are churning out very average liquids (thought you knew nothing about vermouth, S.?). Colour: dark amber. Nose: any beginner, such as this humble human being, will think 'Martini'. But this is better, of course, rather herbal, with many vegetables (spinach, artichokes, swede) and a curious sour/buttery side. What's sure is that this is extremely dry and that I get no fruits and no sweetness. Mouth: more sweetness this time, red berries, raspberries, grenadine syrups, something pleasantly sour, some kinds of old oranges perhaps, then rather more spices and herbs, cloves, sage, tarragon (very obvious), aniseed, oregano, shallots… You could use this on oysters! Finish: not too long but this bittersweet sourness remains there. I imagine you could also spread this onto scallops, as if it was Noilly. No? Comments: not my world at all, and won't even try to score this, but I think I'm going to finish this bottle. Very soon.


SGP:361s - (no) points.

President's Dram 1975 (58.7%, Rotary Club International, 204 bottles, +/-1995)


Indeed, lol. Perhaps is it to be noted that this is some Highland Single Malt Scotch Whisky. Colour: gold. Nose: ah, good old-style malt whisky, rather mineral and leathery, then waxy and 'stewed'. Some bouillons and soups too, but also some old cardboard. Not too sure… With water: the expected waxes and the usual dried dates and figs. Rather Clynelish? Not a big one then, and a vintage I'm not really accustomed to. Mouth (neat): very punchy, and actually excellent, with wee ideas of Pulteney if you ask me. So salty curds and creams, cold cuts, bitter herbs, grass… Tends to become a little bitter, though. With water: very good, Mr. President. Salty waxes, tangerines, and vegetables. Peas. Finish: medium, very salty. Some could also quote Oban. A touch of green smoke. Comments: you say this was totally anecdotal? You are perfectly right but mind you, the Rotary Club!


SGP:362 - 89 points.

Polugar 'Barley' (38.5%, OB, Poland, +/-2015)


If I remember well, this pot-still vodka is triple-distilled in Poland upon an old Russian recipe. Could as well be some kind of original Scotch whisky. Colour: white. Nose: no lumberjacking, no upholstery, no cabinetmaking here, this is barley spirit in its full, naked glory. In truth it's all on fresh bread, early in the morning, when you haven't eaten anything yet, while you're hungry as hell. I'm sure you get the idea. Mouth: wonderful barley spirit, closer to the raw material than you could ever get in a regular whisky distillery (fitted with the usual port stills, let alone columns). Bread, bread and bread, with a touch of barley sugar. It's a little sweeter than proper bread. Finish: only medium because of the lower strength, but perfectly cerealy and bready. I did not write breakfasty, did I?. Comments: always loved all these various Polugars; no exceptions here.


SGP:441 - 85 points.

Grhum (41%, Whisky Antique, Italian grappa, +/-2018)


Okay, this is grappa made out of Teroldego (a grape variety from Trentino) finished in a Demerara cask. What we sometimes call Saturday night plans (Friday in Scotland), but don't we all need more fun in our lives? Colour: gold. Nose: so, and I mean so much nicer than the very whacky ex-Islay Grhisky! It is good grappa, slightly gritty and stalky, then fruity, rather on raspberries and grenadine. In short it's a rounder, fruitier grappa. G.r.a.p.p.a. Mouth: grappa indeed, nothing fights it, it's fruity, rather fresh, grape-y, and a little pinot-noiry I would say. I mean, it reminds me of marc de Bourgogne, not sure whether these grappas were made out of de-stemmed grapes or not. Finish: medium, good, grappa-y. Comments: I haven't found much rum in this one. Not that I feel the need to write a letter, mind you. Good grappa.


SGP:650 - 80 points.