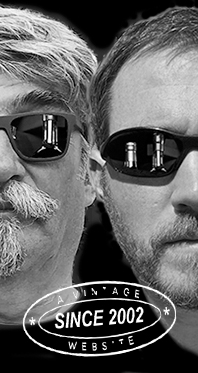 Home
Thousands of tastings,
all the music,
all the rambligs
and all the fun
(hopefully!)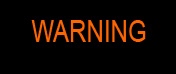 Whiskyfun.com
Guaranteed ad-free
copyright 2002-2017



And yet another five whiskies incognito

I know, I know, but they do exist and there's more and more of them. And half a loaf is better than no bread…

Chieftain's 1995/2014 'Sherry Cask' (50.8%, Ian Macleod, for Taiwan, 1st Fill Sherry But, cask #1369, 621 bottles)


This undisclosed single mat was introduced to the MM Awards last year. A little late I have to say, but I think it did well. Colour: dark amber. Nose: it's like opening a fresh pack of small Mars bars. There are touches of rubber too, but that's pretty all at this point. With water: chocolate and sawdust. Mouth (neat): classic heavily extractive sherry. New oak, strongly seasoned, et voilà. Very good, but nothing to do with old-school sherried whisky. I enjoy the heavy liquorice, though. With water: oak and chocolate to the front. Good but pretty emotionless. Finish: ditto. The oak's too apparent. Comments: there's some kind of industrial quality to this. Don't get me wrong, it's extremely well made, it's just.. yep, a little emotionless.


SGP:451 - 84 points.

Black Snake 'VAT No7 2nd Venom' (57.5%, Blackadder, for Liquors Hasegawa Tokyo and Clydesdale Sweden, PX finish, 190 bottles, 2017)


Yet another PX finish, so rather WTF?, but we may be safe since this is Blackadder. Colour: gold. Nose: some sucrosity – hope that's not the PX – and curious notes of Bacardi-esque rum - hope that's not the PX. A little wood smoke – that's not the PX - and BBQ. With water: there's some kirsch quality to this, but it's rough stuff for sure. Mouth (neat): good, modern, a tad brutal, probably young, a tad rough, and a little rubbery. Not a polished one for Westminster, but you know, Westminster these days… With water: it's good, but we may have missed the best parts. Rough stuff. Finish: long, grassy, a little sour and rubbery. Comments: I'm not dead sure. I like this roughness, but it's also a kind of five-men whisky. You know, one man drinks it, while the other four hold him.


SGP:561 - 79 points.

Chimera (46%, Blackadder, blended malt, cask # CH 1-2016, 550 bottles, 2016)


A chimera, that's an animal that does not exist, is it not? Colour: gold. Nose: fine, slightly medicinal, mentholy, with some camphor, a faint smokiness, a little soot, and a good earthiness that would have involved both mushrooms and mosses. No apparent planks this time, we are fine. Mouth: there's a little peated whisky, and some leafy./leathery sherry too. The combo's a tad brutal and crayony (cedar wood shavings, graphite), but we shall survive. Finish: medium, a little bittersweet and too leathery for me. Not easy. Comments: looks like we haven't found the best of Blackadder yet, this year. But we have time…


SGP:363 - 77 points.

Speyside 1973/2017 (52.2%, Whisky-Doris, sherry butt, cask #12, 221 bottles)


Given the pedigree here, we may keep this short and sweet. Colour: gold. Nose: yeah, apple peel, honeycomb, and the myriads of aromas that come with that. Amazing apples. With water: paraffin and rubber up. Not too sure anymore. Mouth (neat): the oak's a little loud and peppery, but other than that, it's one of those stunning casks. Perhaps more chlorophyll and green lemons than in some other, smoother ones. With water: not sure it needs any water, really. Gets 'green'. Finish: medium, green and a little resinous. Bitter mint. Good apples in the aftertaste. Comments: a narrower, greener one, it seems. Still very excellent if you ask me.


SGP:461 - 87 points.

And the last one today. Tomorrow on Whiskyfun, gin! (I'm kidding)

Speyside Malt 43 yo 1973/2016 (52%, Sansibar and Spirits Shop Selection, sherry cask, 240 bottles)
Another one that slipped through my fingers when it came out. Undisclosed GlenX in Karuizawa clothes, how cool is that? Colour: gold. Nose: the usual beehive, the usual orange juice, and quite some mead. It's a little more acidic than others, I would say. A little more almondy too, which I appreciate With water: cider and beer, pretty refreshing. Mouth (neat): orangey almonds and some mildly oaky apples. White pepper and nutmeg. With water: never add too much water to these old whiskies, you may kill them. Cider and mead. Finish: medium, rounder, honeyed, lovely. Really. Comments: rather superb, just a little fragile.


SGP:451 - 89 points.