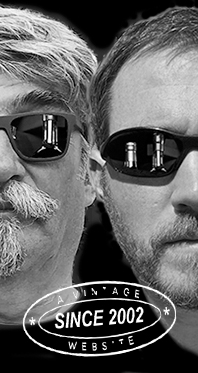 Home
Thousands of tastings,
all the music,
all the rambligs
and all the fun
(hopefully!)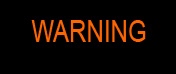 Whiskyfun.com
Guaranteed ad-free
copyright 2002-2017



| | |
| --- | --- |
| | Another avalanche of Glenfarclas |

Literally, and probably laterally as a consequence. Ha. And for more fun, we'll take them more or less randomly, one leading to the next one, taking our time to avoid any death seat effect. BTW, this was done before Angus's own GF session that we published on Saturday.

Glenfarclas 25 yo 'London Edition' (50.5%, OB, for The Whisky Exchange's 20th Anniversary, oloroso, 2019)


Ah, oloroso, what a relief after the hordes of PX casks that have assaulted so many distilleries lately! Colour: gold. Nose: it's really very clean, pretty floral at first (peonies and lilies, shall we say) then rather on dried dates and figs, then more on chocolate and biscuits dipped in chocolate sauce. Some muscovado sugar too, café latte, proper old rum, and a touch of dust or concrete powder. With water: as usual, more earth and moss. A we truffle too. Mouth (neat): classic oloroso-ed Glenfarclas, on bitter chocolate, espresso, prunes, old Armagnac instead of rum, the obligatory Christmas cake, and perhaps Corinth currants. With water: oranges come out, as expected. Lovely and classic, it's cool to have these now that one certain well-known distillery has virtually abandoned this very style. Finish: rather long really on a fruitcake and on pipe tobacco. Comments: good brandy is never too far here, says this Frenchman. Reminds me of those early adverts for Scotch, in the 1900s… Great classic whisky that does its job to perfection, in my opinion.


SGP:551 - 90 points.

Perhaps another newish 25…

Glenfarclas 25 yo 1993/2019 (55.1%, Scotch Malt Whisky Society, #1.212, Beeswax on Barrels, 1st Fill Ex-Pedro Ximenez Hogshead Finish, 194 bottles)


Yeah, a PX finish. No taster can escape them, apparently. So there are three things you can't escape now, taxes, death, and PX. Colour: deep gold. Nose: no excessive raisins, that's sorted. It's actually pretty close to the OB, only a little more on yeast extracts and Guinness. Also some menthol, orange liqueur, and drops of old tar liqueur (goudron hygiénique), then really loads of chocolate. That's cool. With water: lovely. A kougelhopf straight from an Alsatian grandma's old oven. Mouth (neat): excellent, not too PX-y, or rather on proper old PX, seemingly. Don't get me wrong, I really enjoy good old PX, but those are rarely used to season whisky casks, let's not dream. Very good notes of blood oranges and sweeter garam masala. Satay (peanuts). With water: lovely aniseed and fennel. It's getting almost pastissy, if you could say that, but other than that, chocolate, oranges and raisins are running the show here. Finish: rather long, rounded, chocolaty, with some honey, cloves, and pepper. A feeling of mulled wine 'at cask strength'. Comments: am I about to give a very high score to a PX finish? How's that possible? Am I losing my mind (please do not answer).


SGP:651 - 89 points.

Perhaps another indie, without sherry this time…

Glenfarclas 30 yo 1988/2018 (50.9%, Cadenhead, Authentic Collection, bourbon hogshead, 222 bottles)


I'm just noticing that they've stopped calling these 'Glenfarclas-Glenlivet'. Colour: pale gold. Nose: more proof that Glenfarclas is a rather big, almost fat distillate even on the nose, which should come from direct-firing. Sunflower and grapeseed oils, hay, plasticine, then greengages and apples, barley wine, leaven bread, flowers (lily, wisteria)… All that is rather immaculate, thanks to some very lazy wood. It's matured by time, not by wood, would we say. With water: splendid all-natural malt whisky, pretty bready. Mouth (neat): wonderful straw wine, unexpected mangos, more plums of all kinds, guavas, grass, fruit peelings, peanut oil, limoncello… It's really sharp, in all senses and on all accounts. With water: more fantastic little berries, sorb perhaps, elderberries, holy, rosehip… And their eaux-de-vies, of course. Finish: medium, more on marzipan and plasticine again. A salty touch in the aftertaste. Marrow bouillon. Comments: I should have become an artilleryman, so far, all three within a tiny tile.


SGP:551 - 90 points.

Let's try to climb up the ladder and yet go back in time. That's a little Kierkegaardian, is it not, he who said "life can only be understood backwards. Unfortunately, it must be lived forward." Oh drop that.

Glenfarclas-Glenlivet 21 yo (43%, OB, Pinerolo for Edward Giaccone, +/-1975)
This one's an 'all malt unblended'. Indeed it was about time they brought some order into the profession as far as appellations were concerned. What we know is that Giaccone only selected the very best, whether from Cynelish or from Glenfarclas. And from others… Colour: gold. Nose: perfect OBE, on soups and bouillons, greases, nuts and stones, and dried fruits. Dried figs are reigning supreme here. Also a little propolis, argan oil, and just various saps. It got dry over the years, but in a beautiful manner. Mouth: no, we've gone beyond the limits of OBE. It got tea-ish, rather too 'bouillony', and simply cardboardy, although some stewed apples and plums would still sing little songs in the background. Some herbs, parsley soup, sorrel, cress… all those as soups. Finish: medium, dry, okay. Some nicer honeyed notes on the aftertaste. Comments: it's still rather beautiful, but clearly past its prime. Never, ever believe those philistines who keep claiming that whisky will never, ever change once bottled. Having said that, another bottle of this very same whisky may have stayed perfect, you just never know.


SGP:351 - 85 points.

Back to more recent GFs, perhaps a bit faster…

Glenfarclas 25 yo 1989/2015 (55.1%, OB, for Asia Palate Association Taiwan, batch 2, sherry, cask #13029, 647 bottles)


Colour: dark amber. Nose: Guinness and polished oak, then black chocolate and the blackest black tea, Russian-style. Some scoria dust, some ground walnuts. I'm sure we'll find soy sauce once water's been added. With water: bingo. Black tea, black cigars Toscani-style, and Maggi. Mouth (neat): typical rich heavily sherried Glenfarclas, pretty extreme and totally oloroso-ed, that is to say almost bone-dry. Walnut wine, cocoa, black tea, and just a drop of wild raspberry eau-de-vie. With water: saltier bouillony, on miso and Marmite More or less… Finish: very long, on extreme black chocolate, like, well 99%. Comments: everything was black here, serious. I liked it a lot, but I wouldn't down more than half a glass per week.


SGP:362 - 87 points.

Glenfarclas 1990/2016 (57.7%, OB, for Asia Palate Association Taiwan, sherry, cask #9467, 546 bottles)


This baby looks very black too. Colour: dark amber/mahogany. Nose: this is almost liquid chocolate blended with a double-espresso and a drop of Kikkoman's best cuvée. More or less. With water: bouillon and soup! Bovril! Umami! Partagas! And pencil shavings. Mouth (neat): rich, deep, thick and powerful, and extremely chocolaty. Drinking mole sauce from the kettle. With water: there, lamb meat, pepper, Worcester sauce, old ham, glutamate, what we used to call Viandox in old France, walnut skins, old sémillon… And indeed even more of the blackest chocolate. Finish: ultra-long and mega-chocolaty. Stuff for mad Mexican friends who've had enough mezcal. Comments: ueber-extreme, would make Macallan 10 C/S taste like Glenkinchie in comparison.


SGP:372 - 88 points.

Glenfarclas 25 yo 1990/2016 (56.8%, OB, sherry, cask #9470, 598 bottles)


Given the style of the label, this was obviously for Asia too. We're expecting a similar style… Colour: mahogany. Nose: it is rather gentler, better civilised shall we say, on indeed a lot of chocolate, but without the miso-y notes this time. Were rather finding quite some cedar wood… With water: forget about that, it's full of miso, soy sauce, Maggi, and Bovril. I would say one should sprinkle a hamburger with this, we would call that a MacScotch. Hold on… Mouth (neat): it's another very good one. Our friends in Asia like this style a lot, and guess what? I think they are right. Wonderful chocolate yet again, our usual walnut cake, the blackest toffee, some Madeira I would add, a drop of chicken soup… With water: class and classic, if not utterly complex. Chestnut purée and dark honeys, chocolate, more walnut cake, and rather less miso-y notes this time. Finish: long, chocolaty, salty again. Onion soup? Comments: looks like all the sherry monsters are out.


SGP:451 – 88 points.

Glenfarclas 1994/2016 (58.4%, OB, sherry, Taiwan, cask #3981, 276 bottles)


More tigers, more Asia… As long as they don't put silly pandas, I'm fine. Colour: mahogany. Nose: are all these whiskies the same, given that they're all totally cask-driven? Good question, they are indeed pretty similar and it's all about tiny nuances indeed, and yes the scores are similar if not just the same, but such a flight is excellent if you want to train your nostrils. In this very case, we're finding more acidic coffee than elsewhere, around mocha and maragogype. I know google isn't quite our friend anymore, but it remains rather convenient. With water: very lovely. Great chocolate and great coffee. Mouth (neat): totally Armagnac, with prunes and the whole shebang. With water: and marmalade, and gingered apple compote, and some kind of spicy chutney. Finish: long and, as usual, saltier and more bouillony. A good soup for sure. Comments: let's face it, sherry's always been a mean to make brandy out of grains. Mind you, that's been working for more than 150 years.


SGP:461 - 88 points.

Bored? No, I'm not! Back to 1989…

Glenfarclas 27 yo 1989/2016 (53.1%, OB, The Flaming Tiger, Taiwan, cask #13051, 636 bottles)
We used to have stags, deer and wildcats, now we have tigers, pandas and fighting fish. The times are changing, my friend (which, in truth, I love). Colour: mahogany. Nose: more soups in this one, bouillon, chicken, even lamb chorba, soy sauce… I have to say I love this, there isn't the tiniest iota of fruitiness in there. It's drier than the French administration (when they aren't on strike, or dead drunk – or both at the same time, which happens more often than never)! With water: old walnuts galore. Mouth (neat): and there, yet another variation on walnuts, soups, coffee, soy sauce, and raw chocolate. With water: it takes a lot of water – like the French administration; that's for the pastis, you know. Wonderful, with glazed chestnuts, a little marmalade, walnut cake, leek soup, and just umami. Finish: long, drier, almost leafy. Some menthol and thyme. Comments: roars like a tiger, but takes water better (what?) This baby was having notes of chocolaty old nebbiolo at times. Lov' dat.


SGP:362 - 89 points.

I'm just wondering, aren't Glenfarclas shipping all their casks to Asia while we aren't watching? It's true that with Trump's new tariffs, I suppose it would be stupid to ship them to Amerikka. Okay, a younger one and we're done with Glenfarclas and sherry. This time…

Glenfarclas 15 yo 2001/2016 (59.3%, OB, Taiwan, cask #3933, 579 bottles)


More tigers, you see. Colour: mahogany. Nose: yeah well, more soy sauce, more chestnut purée, more walnut cake, more chocolate, more coffee, and also rather more vanilla, as if someone had seasoned some first fill bourbon with amontillado. But given the outturn, that's highly unlikely. Whiffs of gunpowder. With water: there, bouillons and tobacco. Perhaps a little paraffin, and even shoe polish. This one's a little different. Mouth (neat): creamy, very good, with some marmalade, tamarind jam, and once again, some fresh American oak. Eh? With water: a tad less complex than its older siblings, which is anything but abnormal given that it's younger. A little more sour fruits, cherries, red currants… Finish: long, spicier. Christstolle, nutmeg, cinnamon rolls… Comments: super good, but the others were a little more 'coherent' an well-married. Long story short, such whiskies need at least 20 years, and no corners may be cut.


SGP:361 - 85 points.

A very last one (cross my heart) just to double-check such a theory, for our common cause…

Glenfarclas 12 yo 2005/2016 (60.8%, OB, sherry butt, 1st fill sherry butt, cask #2427, 640 bottles)


Is that really the distillery on the label? Or a hippy resort not far from Big Sur? Colour: dark amber – mahogany. Nose: yes, indeed, we were right. This is very nice, for sure, but it's still rough, rather on jams (marmalade) and fig compote. Narrow, shall we say. With water: coffee and sawdust. Very nice, but really a little simple. Mouth (neat): this is what we had learned with some old young sherried wonders (Glenfarclas, Macallan, Glendronach), they need either more time in maturing (not flavouring) wood, or a good twenty years of bottle aging. Otherwise, they remain too harsh and, well, a little vulgar. Or Brexity, that's a very useful new adjective. With water: very good, for sure, but these will become truly palatable and interesting around the year 2040. Like those young malts by Samaroli that only became fantastic twenty years after bottling. At least. Finish: long, spicy, chocolaty, simple. Comments: it is not an infanticide, it is just that these need to rest in cellars. Young whiskies need to grow, anyone telling you otherwise is just spitting out corporate codswallop. There.


SGP:451 - 84 points.

We may have had enough. See ya.