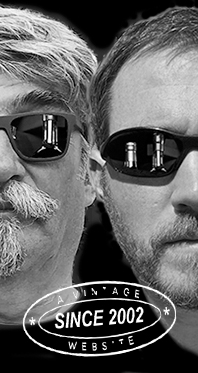 Home
Thousands of tastings,
all the music,
all the rambligs
and all the fun
(hopefully!)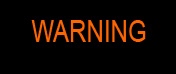 Whiskyfun.com
Guaranteed ad-free
copyright 2002-2017



Another bag of Armagnac

Armagnac is growing on us, isn't it… It's true that there are many more good ones, while only twenty years ago, it was rather all about boisé and 'Sunday sauces'. Let's see what we have…

Old add for Armagnac, circa 1980. "Seriously, would you say we look like businesmen?" >>>


Château de Laubade 'Intemporel Hors d'Âge' (40%, OB, Bas-Armagnac, +/-2018)


Indeed, those 40% vol. just suck. Mesdames et Messieurs, arrêtez ça s'il-vous-plaît, ça fait vraiment pingre! Colour: full gold. Nose: towards Cognac. Melons and peaches in perfect sync, juicy golden raisins, wonderful orange blossoms, and then woosh, really nothing! Is it dead? Where did it go? Hello? This is really frustrating. Mouth: very good, on praline, butterscotch, honey, maple syrup, peanut butter, toffee, old Sauternes, rose liqueur, patchouli… And then again, it would nosedive after just one minute. Some kind of coitus interruptus, really. Finish: very short, weak, almost non-existent. Comments: splendid juice, literally murdered. If Armagnac ever wants to sit at the big kids' table, they should just drop heavy reducing. Other than that, it's a stunning juice (which makes me even angrier).


SGP:321 - 75 points.

Domaine Loujan 2000 (46.5%, OB, Bas-Armagnac, +/-2018)


Yeaeaeaeah, there, this is smarter, well done folks… Yet I had never heard of Loujan, it's the fine folks at Master of Armag… I mean, Master of Malts who have it. Colour: amber. Nose: modern Armagnac, that is to say Armagnac with vanilla and rather more tobacco. Not saying this was re-racked in newish oak, but the end result is nice anyway, going towards malt whisky, but without being too exuberant. Whiffs of old roses, orange blossom, tinned litchis, sultanas, apricots… Mouth: good for sure. Fresh, on apricots and oranges, maple syrup, a wee touch of tequila, cloves and caraway, Spanish melon liqueur (drop the cheaper stuff for tourists please), then rather quince jelly, cinnamon, walnuts, liquorice… I believe this is the right path, it's just a little roughish. Finish: rather long, a little gritty and tannic. All the rest is rather perfect. Comments: fresh Armagnac for contemporary hipst… I mean drinkers. Well done, it's very good.


SGP:551 - 84 points.

Eenie meenie… oh sugar!...

Domaine de Baraillon 2004 (49%, OB, Bas-Armagnac, +/-2018)


Too early in this session, too early! And we haven't even found a picture, so I've put one of D'Artagnan instead. But great house, Baraillon, great house. Colour: full gold. Nose: what? Coffee and tobacco? Quince jelly and roasted pecans? Butterscotch and black nougat? Is this even legal? Mouth: a tad rough(ish) but that is normal. Armagnac needs a bit of Gascon fieriness, it could never become just a smooth and soft aged spirit for lost clubbers. More black nougat, walnut cake, dark maple syrup, perhaps drops of rum molasses, Demerara sugar… It is a thick Armagnac indeed, as if they had used some deep-charred oak or something. But that's impossible, just impossible. Finish: very long, almost malty. Some raisins. Totally malternative in any case. Comments: indeed, Armagnac for total malt enthusiasts. Some could start crying after having tried (20cl of) this, up there north of Hadrian's Wall… In my book, it's just a wee tad too caramelly, or it would have reached the 90 mark. Close, but no cigar.


SGP:641 - 89 points.

Château de Briat 'La Cuvée du Baron' (44%, OB, Bas-Armagnac, +/-2018)


Very cool people, reassuringly Old-France. He's the Baron de Pichon-Longueville, mind you, Bordeaux enthusiasts may know that name. Colour: amber. Nose: wood glue and varnish at first, then roasted nuts aplenty, then cakes, then earth, then humus and mushrooms. A proper, normal, un-doctored development, absolutely not oak-doped. Cool. Mouth: fresh, fruity, slightly sour, and pretty aromatic. So, more on gewurztraminer (of course gewurztraminer isn't allowed in Armagnac), some muscat, rose jelly, then quinces, halva, nougat, praline, and stewed peaches (that's the sour part). Very good, simply very good. Finish: medium, extremely pleasant, fruity, slightly cake-y. Our beloved Jaffa cakes. Comments: super good, extremely quaffable, beats most similarly aged Speysiders. Perfectly malternative in any case. £60 mind you.


SGP:541 - 85 points.

Domaine de Baraillon 1998/2013 'Folle Blanche' (45%, OB, Bas-Armagnac)
Good, I know, Baraillon again. But you see, this is kind of private, and it is pure folle blanche. While folle blanche, as you may know, is the most characterful grape variety down there in Gascony. Colour: deep red amber. Nose: this should not be allowed. Some incredible blue mountain coffee, high-end marmalade (even Fortnum's patrons couldn't afford it), charcoal, and flowers. Ylang-ylang, orange blossom, honeysuckle… Mouth: bow and pray. Good, I'm joking, there are a few unpolished sides to this one, too much dryness, too much coffee (ground beans), too much liquorice, too much sticky pine sap, and too much chocolaty pipe tobacco. All the rest is perfect. Finish: long, dry, on coffee and chocolate. Very heavy chocolate. Comments: truly an artisanal spirit, totally un-designed, just raw, just natural. And just extremely good – and challenging at times.


SGP:362 - 90 points.