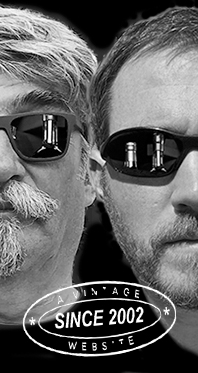 Home
Thousands of tastings,
all the music,
all the rambligs
and all the fun
(hopefully!)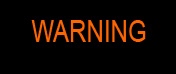 Whiskyfun.com
Guaranteed ad-free
copyright 2002-2017



Another biggish bag of Glenrothes

The Distillery recently switched from vintage statements to age statements. A strange move since you don't need to be Einstein to be able to calculate an age statement once you know about the years of distilling and bottling. You're right, plus or minus one year, but let's have a few of those newish OBs, and then perhaps some IBs since there are so many around. Deal? But first an apéritif...

Glenrothes 'Manse Reserve' (43%, OB, +/-2015?)


Right, right, this is only a humble NAS, bearing no vintage and no age, from the older Berry Bros range. Let's be quick... Colour: gold. Nose: yeah nice, with a lot of vanilla, cakes, panettone, cinnamon rolls, maple syrup, and perhaps one Mars bar. Pretty round, nice, with a style that would please just anyone. Of course that's a good thing. Mouth: totally in line, descriptor for descriptor. Café latte, cappuccino, vanilla, cakes, agave syrup, maple, chocolate, hazelnut liqueur, etc. They should sell this at Starbucks (we'd only drink this then, ha-ha). Finish: medium, a tad maltier, otherwise all on agave, barley, and sugarcane syrups. Comments: I find this very good, simple, coherent, inoffensive. And smart (that'll do, S.)


SGP:541 - 84 points.

Glenrothes 12 yo (40%, OB, +/-2018)
This from a 'Soleo Collection', which refers to some kind of Andalucian sundried grapes. Also sounds a bit like the name of some suntan lotion, but that's just me. Colour: pale gold (it's not caramel-infested). Nose: drier, less expressive than the Manse, grassier as well, with touches of camphor and eucalyptus, which is always nice. Some delicate floral notes, lilies, honeysuckle, whiffs of bread crust, raisin rolls, blackcurrant buds, a little white chocolate... It's pretty complex, subtle, sadly just a little light, and that may come from the very low strength. 40% is very 1990s, no? Mouth: very good, the epitome of easiness as far as malt whiskies are concerned, and yet the opposite of a dull whisky. Wonderful malty/chocolaty arrival, then heather and acacia honey (strong and light), then marmalade and a very wee molassy side. You cannot not enjoy this, and it is even rather refreshing (hey, careful!) Finish: a little short (40%, booo!) but fresh and clean, with a cake-y richness. Raisins in the aftertaste – where have they been? Comments: I'm rather impressed. A very good bottle to have in your bar, for all your friends and family.


SGP:541 - 85 points.

Glenrothes 18 yo (43%, OB, +/-2018)


Hurray, 3 extra-degrees! And suntan lotion too. I mean, from the Soleo Collection too. Perhaps a little expensive at +/-120€, but aren't all whiskies expensive in the light of the price of Lagavulin 16? Oh and forgot to say, this series is supposed to 'pay homage to the grapes from which sherries are made.' That's only palomino and pedro, no? Colour: gold. Nose: exactly what you would expect from an older whisky once you've had its younger sibling. That is to say more herbs, herbal teas, and tertiary elements such as tobacco, polishes, waxes, and in this case an adorable little meatiness. Prune-filled cured ham rolls – ever tried that? A very lovely nose, almost poetic, and anything but pushy. Oh and whiffs of wine cellar when the tuns are still full. Mouth: love this. Coffee, chocolate, marmalade, dried dates and figs, rooibos lighter toffee, black raisins, roasted pecans. Balance is perfect. Finish: rather long, just a tad tannic (bang, loses one point). Black tea, Russian samovar style. Comments: there's something ancient to this one, something refreshingly un-modern. This could have been a bottle from the 1980s.


SGP:551 - 88 points.

So, the IBs. There are loads of them, so perhaps rather try to taste some young ones? Stay close to the spirit?

Glenrothes-Glenlivet 9 yo 2009/2019 (65.3%, Cadenhead, Small Batch hogshead)


65.3% vol. from 3 bourbon hogsheads, so we're talking about attempted murder here. I mean, with small batches they control the ABV, don't they? You'll hear from WF's lawyers, W.M. Cadenhead! As soon as they've sobered up... Colour: white wine. Nose: ha-ha, full custard and cappuccino. And toffee, fudge, and that killing brand that shall not be named (Nutella). With water: much farmier, with some hay, almost mud, breads, teachers' homemade mueslis (apologies), raw wool... Mouth (neat): please call the police. With water: back at the farm. Artisanal cider, hay, lemon peel, barley... Some chocolate and nuts too. The farmer's energy bars. Finish: long, a tad brutal and perhaps a little muddled. Mind you, it's not even ten. Grass. Comments: this one for sport. Keep out of reach of untrained friends of family (in other words, it's the antithesis of the official 12).


SGP:451 - 84 points.

Glenrothes 12 yo 2005/2017 (48.4%, Douglas Laing, Old Particular, sherry butt, cask #11792, 808 bottles)
Isn't that a lot of bottles from a single butt? Colour: gold. Nose: indeed this is the style of the OBs, and that's the sherry butt, I'm sure. Roasted nuts, roasted raisins, cappuccino, Ovaltine, caramel, maraschino, and even wee whiffs of tar that have strictly nothing to do with sulphur (matches, gunpowder, truffles, gas, you name that.) Mouth: less well-balanced than the OBs, with more fermenting fruits, perhaps, jams, homemade fruitcake, a flinty side, green tea, the tiniest bit of leather... It's good but this style of sherry needs a little more polish, I would say. Finish: medium, malty and grassy. Teas. Comments: rather fine, but perhaps more for your second hipflask than for your favourite Riedel.


SGP:451 - 78 points.

DL, the floor is still yours...

Glenrothes 21 yo 1996/2018 (55.5%, Douglas Laing, Xtra Old Particular, bourbon hogshead, cask #12377, 257 bottles)


Full bourbon this time, that's interesting and appealing. Colour: pale gold. Nose: relatively light and complex at the same time. No big aromas this time, no sherried goodness (and with good reason), rather a combination of barley, bread, and assorted nuts. I could see pistachios and Brazil nuts, for example. Anyway, no big talker so far... With water: much nicer, all on cereals, Weetabix, barley syrup, white chocolate, and just three grams of sawdust, I would not call it IKEA-y. Mouth (neat): rather raw, rather brutal, and rather unpolished, which comes unexpected. Apple juice, green wood, touches of molasses, pineapple drops, grenadine, coconut... Not the most precise malt ever so far. With water: it doesn't get any more precise, but there are nicer touches of coconut water and roasted sesame seeds. Finish: long, with much more citrus. Oranges, Jaffa cakes... That's excellent, but that's a little late. Comments: fine fine fine, just not great great great. IMHO, as we used to say circa 2005.


SGP:551 - 82 points.

Glenrothes 21 yo 1997/2018 (56.1%, Taste of Whisky, sherry butt, PX octave finish, 74 bottles)


A PX octave finish, what could go wrong? Hey is it still allowed to laugh a bit? Colour: pale gold (greatest of news). Nose: sure it does start with whiffs of bicycle inner tube and 'old guns', but all the rest is clean, nutty, cake-y, and pleasantly ale-y. Some drops of Calvados as well. With water: old barriques, wine cellar, lees... But who's that Octave? (jo-king). Mouth (neat): but this is good! The PX is kept at a distance and the nuts, honeys and cakes are having plenty of room. With water: the finest part. Teas, beers, dried herbs... Nothing against that. Finish: medium, grassier, with these very tiny touches of tar and rubber again in the aftertaste. Comments: a bit rough, perhaps, but it goes down rather than up in your throat, and that's exactly what we're asking for, generally. Seriously it's good, just not stellar IMHO (as we kept saying in 2006). Frankly, no octaved stuff could really be stellar in my book anyway.


SGP:451 - 81 points.

And now a last one to rinse our mouths out...

Glenrothes-Glenlivet 16 yo 2002/2019 (55.2%, Cadenhead, Authentic Collection, hogshead, 228 bottles)


Colour: white wine. Nose: no oak whatsoever, as if this was kept in clay, sandstone, or concrete. That wouldn't be a bad thing, mind you, that would just be illegal. Cut grass, asparagus, rhubarb, fatter herbs (can't find a name just now), fresh coconut water... The whole's extraordinarily shy, discreet, and elegant. Hey, homeopathic whisky, that's a new thing! With water: white asparagus with a little fresh butter and vanilla-ed sauce hollandaise. Mouth (neat): smart. Very narrow but smart. Millimetric tequila and mirabelle eau-de-vie. Love it but was there an oak cask, really? With water: totally barley eau-de-vie. Finish: sadly, on hipster beers and staling bananas. Comments: love it that those crazy people in Campbeltown would dare issuing these wacko or deviant whiskies, and rarely accept to mess with 'wood'. I think I could write a stoopid book about those issues (thank God I have no time and energy for that). Seriously, it's not good, but I like it quite a lot.


SGP:451 - 87 points.

Yeah, better call this a tasting session.