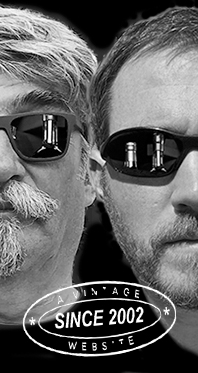 Home
Thousands of tastings,
all the music,
all the rambligs
and all the fun
(hopefully!)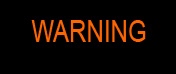 Whiskyfun.com
Guaranteed ad-free
copyright 2002-2017



Another five whiskies incognito

Because we have many more, mind you. Let's rummage…

Creations Blends 22 yo 1996/2019 (45%, Cadenhead, blended malt, bourbon hogshead)


Said to contain Ben Nevis, Blair Athol and Tomintoul. With Ben Nevis inside, I suppose it won't be only 'Light Fruity Syrupy'. What's to be noted here is that the three malts were blended together in 2007 already. So a long marriage (which are the best - says my dear wife). Colour: straw. Nose: yep. Ben Nevis takes the lead from the first second (could be that they've used the BN cask for the marriage – just a personal remark). Butterscotch, clay, soot, plasticine, pinewood smoke, liquorice wood, some burnt apples (very Ben Nevis indeed), a small sulphury meatiness, some fresh sawn wood, some garden peat, black earth… Well, what a nose! I love it. Mouth: woo-ooh! Who did the blending back in 2007? Works extremely well, it's actually amazing that one of the lightest malts around (Tomintoul) and one of the heaviest (Ben Nevis) manage to tango this well. Could be that Blair Athol makes for a perfect go-between. What's really cool as well with these long marriages, is that there's a feeling of a proper 'whole', almost as if this was some single malt whisky. Excuse me? What does it taste like? Like a slightly lighter Ben Nevis. Finish: rather long, perfect, slightly smoky. Exceptionally good. Comments: I guess my little score will shock a few citizens of Whiskydom, but really, I've totally emptied my tasting glass and even took a few more drops. Please don't tell anyone.


SGP:562 - 91 points.

It's not always good to start with a winner, because you have to take that into account when 'building' the line-up to follow… But I've got a few tricks up my sleeves ;-)…

Creations Blends 27 yo 1991/2019 (43.6%, Cadenhead, blended malt, bourbon hogshead)


Not even £80 for a 27 yo malt. They say 'Fruity, Honey, Toffee' for this one, but they also said 'Light' for the 22, so… Colour: white wine. Inside this one, Aultmore, Braes, Bruichladdich, Glen Grant, Glenlivet, Strathisla and Tamdhu. Bruichladdich, the floor is yours, I suppose… Nose: changes a lot over just fractions of seconds. Acetic at times, even acetone-y, then rounder and sweeter, then very grassy, then limey and sour (sauvignon), then rounder again and almost orchardy (apples, plums), then very malty and gristy, then a tad doughy/acetic again, yeasty… Hey Cadenhead, we haven't got this much time on our hands! Mouth: granted, it hasn't got the perfect structure of the 1996, and it's even a tad jumbled up, but other than that, this honeyed fruitiness just works. Apple crumbles, tarte tatin, gooseberries, sweet cider, lime tree blossom… Actually, it does gain focus over a few minutes, which is very spectacular. More citrus too. Finish: medium, bright, tighter, clean, refreshing, calling for more. Comments: I did not find the toffee, so Cadenhead, just let me know to whom am I supposed to write.


SGP:551 - 89 points.

We're in the danger zone, these whiskies are way too drinkable. But I think we are keeping control…

William Cadenhead 45 yo 1973/2019 (43.1%, Cadenhead, blend, sherry hogshead)


One grain (Invergordon, hurray) and two Speysiders (Glenfarclas and Glenlivet), blended together in 2016 and bottled three years later. Just wondering, do Cadenhead call Glenlivet 'Glenlivet-Glenlivet'? Ah, no, Minmore… Anyway. Colour: gold. Nose: we're a little less in our preferred territories this time, with more sweetness, more coconut balls, candyfloss, marshmallows… Having said that, there's also some precious wood, pine resin, walnut cake, kougelhopf, whiffs of old basement, concrete, candlewax, rainwater… The jury's still out. Mouth: look, at barely 300€, it's a steal anyway. Chamomile tea, some kind of herbal, anise-y blend, hay wine, stewed rhubarb, old riesling, marmalade and peach jam, with the old grain's vanilla-ed coconuts singing louder than expected. A matter of proportions, I suppose? Was it like 50% Invergordon, 50% the malts? Finish: rather long and pretty waxier. A lot of beeswax Comments: actually very very good, just a tad flabbier than the younger malts. Which, after all, is in the nature of things.


SGP:641 - 87 points.

Let's move on to pasture new…

Speyside 44 yo 1973/2017 (49.4%, Archives, butt, cask #160000001, 348 bottles)


What slow, who is slow? This is well a single malt. It is not impossible that this would be that distillery that ends with 'as'. Alert, these batches are usually outta dis world. Colour: light gold. Nose: yeah well. Extatically ripe apples and frantic honeys and beeswaxes at first, then some lighter touches of tropical fruits, especially dried rambutans. Yeah and why not rambutans? Mouth: oooh! All herbs, citrus, tart apples, green oak spices, and tropical fruits. Less honey than expected though, and more tropicalness. Who cares, it remains very grand whisky. Finish: sublimely fresh. Pink grapefruits drizzled with Champagne, honeydew and a little Szechuan pepper. Very sexy combo, I have to say. Comments: a shame that these bottlings are no surprises anymore. Oh how I fondly remember the first bottlings by Carsten's Whisky Agency! Stunning whiskies, a regular bottle, and simply no fuss.


SGP:641 - 91 points.

Okay we said five, so a last one please…

The Half Century Blend 50 yo 'Batch 3' (47.3%, Blended Whisky Company, blend, 693 bottles, 2017)
Hell, I've seen the sales sheet, they say 'Drinks best: Neat or on the rocks'. On the rocks? Now Batch 1 had been very good IMHO (WF 90). As for the whiskies inside, I do not know, but Tomintoul and Bunnahabhain would be sound options given the age. Colour: gold. Nose: it's subtle, that's for sure. I'm finding gingerbread, star anise and cinnamon, cigars, then mint tea, patchouli, a little incense, a little beef soup, a drop pf soy sauce, one of Bovril/Viandox, genuine cocoa powder… Well no need to spell it out, it's typical very old whisky. The palate won't lie (not saying the nose does, of course)… Mouth: success. Very good arrival, rather lifted and fruity, and rather on pineapple and coconut (which suggests a high proportion of grain), and a smooth unfolding, rather creamy, with rather more teas. It's all pretty 'rather' indeed. Loses steam after two minutes, becoming a little thin. Finish: shortish. Teas and tinned pineapple juice. Comments: let's remain fair, this is 50 yo whisky, so it's not Springbank 10 (wow, S.!) But there's a lot of grain and the consequent thinness is a tad frustrating. I remember some very old Irish that was like this.


SGP:630 - 81 points.

Good, that's five, see you tomorrow.