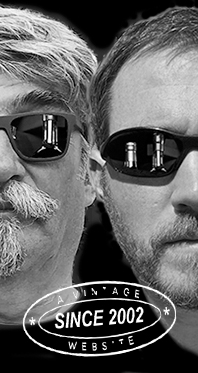 Home
Thousands of tastings,
all the music,
all the rambligs
and all the fun
(hopefully!)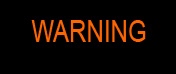 Whiskyfun.com
Guaranteed ad-free
copyright 2002-2017



Mad Armagnacs
and brandies from elsewhere

Just another strange idea on a lazy Sunday afternoon (remember the Small Faces?)...

Clos Martin 15 yo 'X.O. Folle Blanche' (40%, OB, Bas-Armagnac, +/-2016)


This is pure folle blanche, which is Armagnac's seminal grape. The problem is that at 40% vol., we are not expecting much here – but that may be a mistake. Colour: gold. Nose: perhaps a mistake, since we rather enjoy these whiffs of apricot and melon jam, these fresh sultanas, the lovely stewed rhubarb, and the touches of fudge and praline. Having said that there's also a little vanilla, while in my book, vanilla should never feel in any aged spirit. Am I too harsh? Mouth: good, but a little sweetish, so a little too soft and even supple, with good jams and syrups before it would start to nosedive, because of the low strength. What's more, reduction brings out the green tannins, but we're below the limits here. Finish: a little short, with sultanas, caramel, and green tea. More caramel in the aftertaste. Comments: good soft Armagnac – despite the folle blanche – that would have needed a better backbone if you ask me. But it's also true that the market for high-strength Cognac or Armagnac, in France and probably elsewhere, remains very small, so we couldn't blame them.


SGP:640 - 80 points.

Bas Armagnac 1979/2019 (43.3%, Cadenhead, 492 bottles)


At Cadenhead they're calling these ranges the 'Alternative Spirits'. I would have added an M. They would not tell you about the domaine/estate, but they did not forget to mention that this is 'Armagnac from France'. It's true that Armagnac from Outer-Mongolia remains grossly overestimated. Colour: amber. Nose: this is ultra-classic Armagnac, both rich and refreshing, with some fudge and coffee and then a mentholy development that would lead to some pine-y notes. Otherwise, candied oranges and apricots are well there, whilst an awesome earthiness is emerging. Remains a little rustic, but that's what you're expecting from some proper French ;-) Armagnac. Mouth: indeed, classic Armagnac, a little vinous, dry, rustic, and with echoes of Calvados that are not unusual in artisan brandy. Finish: rather long, a little gritty, and pretty mentholy. More pine liqueur. Comments: rather old-school farm Armagnac. I find it good, but we're not quite up there with the best if you ask this humble French taster. Same score.


SGP:361 - 80 points.

Perhaps a fresher Ténarèze?

Armagnac Ténarèze 1990/2019 (47.8%, Cadenhead, 456 bottles)
This one came from France too ;-). Oh and pst, it cannot be both Bas-Armagnac and Ténarèze. Now, it's said that Ténarèze are the Armagnacs for the true aficionados, who also love corrida, foie gras and rugby. Colour: amber. Nose: once again, this is rustic Armagnac, but it's got strength and the assertiveness (what?) that the 1979 did not quite have. Stewed peaches, honey, raisins, prunes, and blond caramel. A touch of orange blossom water. Mouth: oranges, apples, raisins, maple syrup, demerara sugar, peaches, all that in a structure made out of some kind of mentholy oak – which is just perfect. No, not mizunara. Finish: long, earthy, with wonderful notes of lemongrass and, indeed, limoncello. Unusual and lovely. Comments: forgot to say, this is natural cask strength. A lovely bottling by the Scots, a smart move that any Gascon rugby player will just applaud. This Ténarèze is very good, if still rustic and 'farmy'.


SGP:551 - 85 points.

Perhaps what's supposed to be a benchmark Armagnac now?

Domaine de Baraillon 1976-1979/2019 (43%, OB, for Passion for Whisky)


A wee multi-vintage bottling by the Jimmy Pages of Armagnac. Colour: deep amber. Nose: the gap is pretty huge here, as this is simply stunning, complex, well-rounded, floral, fruity, slightly oriental, and certainly tropical. Mango jam, dandelions, heather honey… This is a nose to die for. Mouth: forgot to say, these 43% vol. do represent the natural cask strength here. The spirit is amazing, just a tad oaky at times (black cigars, black tea) but there's also as much chocolate as in the most superb chocolate pie in Paris. Check Jacques Genin, he's also a dedicated whisky lover. Melon jam, apricots, Smyrna currants, more chocolate, even more chocolate (all that from the oak)… And just a little rancio. Finish: long and very chocolaty. Black tea in the aftertaste – that's the tannins. Comments: the oak shows a wee bit, but come on, Jimmy Page!


SGP:561 - 89 points.

So, didn't we say brandies from elsewhere? Why not Japan? Now, is Japanese brandy truly Japanese? Or is it like with Japanese whisky? Let's see what we have…

Suntory Brandy 'V.O.' (37%, OB, Japanese brandy, +/-2019?)


This is extremely cheap (approx. 9€ a bottle) and probably sourced from a friendly ex-Soviet republic – or lovely India. Just a wild guess… Oh and VO means Very Old, so extremely young in booze business vocabulary. Colour: gold. Nose: not un-nice, on marzipan, roasted nuts, pine nuts, and toasted oak. No fruits to be seen here, but they might arrive in the aftertaste. Hope, always hope. Mouth: It's pretty lol, akin to the cheapest brandies de Jerez. Cardboard, wood chips, molasses, burnt caramel, saccharose. This, is some impaired brandy. Finish: short, which is great news. Comments: some very lousy spirit, pretty bad, not poisonous though. Just very bad… For desperate Tokyo boozers only, I suppose. Suntory, come on! Looks like V.O. means Very Off-putting.


SGP:620 - 18 points

(this is why we need a 100-scale, whatever some unexperienced chatterboxes may think of it).

Suntory Brandy 'V.S.O.P.' (40%, OB, Japanese brandy, +/-2019?)


You'll find this priced at 20€ at Rakuten, or 200€ at online retailers that specialise in trying to milk the naïve enthusiasts. Colour: full gold. Nose: oak and roasted chestnuts at first, then something bizarrely metallic, between some old military aluminium pans and copper coins, then really a lot of roasted raisins. Sure raisins belong here, but this many? It's extremely curranty. Mouth: loads of raisins over an oaky and slightly structure. Really reminds me of some of the cheaper Armenian brandies. The better Armenian brandies are way better than this, in my book at least. Finish: medium, on the same notes. Cardboard and roasted raisins, some soap in the aftertaste. Comments: not quite there yet, but we're making good progress. It's much less sweetish than the V.O., which is a good thing.


SGP:451 - 40 points.

Excuse me? Of course, the X.O….

Suntory Brandy 'X.O. Deluxe' (40%, OB, Japanese brandy, +/-2019?)


40€ at Rakuten, much more at the milkers' ;-). This is the Deluxe version, there's also a Super-Deluxe one, which we'll also try in a few minutes if God lets me live. Colour: amber. Nose: we're starting to talk, with not just raisins over oak chips and caramel, but also stewed peaches and apricots, some honey, touches of menthol and pine resin, as well as a little nougat. All is fine, this is akin to a pretty good entry-level Cognac by a large house, in my opinion. Mouth: pretty okay indeed, despite some burnt wood in the arrival. Some burnt caramel too, some toffee, then those stewed peaches again and a spoonful of pancake syrup. Sadly, the oak's not extremely well integrated, as if some oak chips - or boisé - had been used. Indeed, entry-level Cognac. Finish: medium, a little bitter and too oaky. Or oakchippy, shall we say ;-). Once again, a wee soapiness in the aftertaste. Comments: not really to my liking, but it's okay. Ish. The nose was pleasant.


SGP:541 - 65 points.

Suntory Brandy 'X.O. Super Deluxe' (40%, OB, Japanese brandy, +/-2019?)


45€ at Rakuten, 50€ at auctions, 150€ at 'that' lol-website that only sells Japanese spirits. No, that's not PT-Barnum.com. Colour: deep amber. Nose: drier and more on chocolate, I would say. Toffee, black honey, perhaps a little South-American rum… Like… Mouth: undoubtedly better, but still a little drying and rather oak-forward. We're talking boisé-like oak, oak essences and so on. A feeling of caramel, bitter chocolate, and very black tea. Let's not forget to mention the obligatory raisins too. Finish: medium, with notes of figs, honey, pancake syrup indeed, and cocoa. Drying aftertaste. Comments: not something I would sip, but rather of sound and fair marketable quality.


SGP:451 - 72 points.

Nikka Brandy 'X.O. Deluxe' (40%, OB, Japanese brandy, +/-2019?)


37€ at Rakuten, 180€ 'elsewhere'. Really, this is laughable. Colour: deep gold. Nose: very similar to the Suntories, with raisins and caramel in abundance, as well as peach and apricot jams. Having said that there are some additional floral notes, around gorse and dandelions, also blended honey, and perhaps even touches of ripe mangos.… It is a pleasant nose. Mouth: we're undoubtedly closer to a proper good Cognac, with more depth, stewed fruits, jams, grapes, honeys, milk chocolate, raisins of course… The oak also feels more 'natural' and better integrated. Finish: medium, never bitter or cardboardy, rather on earl grey and perhaps a touch of cinnamon. Comments: this, I would certainly quaff. Well done/made/selected/sourced, Nikka.


SGP:551 - 78 points.

A last Japanese please, and another X.O….

Kirin Brandy 'X.O.' (40%, OB, Japanese brandy, +/-2019?)


This baby will 'make any occasion a relaxing one', you understand! I don't think it's to be seen outside Japan. Colour: full gold. Nose: same as the Nikka, word for word, so very 'good Cognac V.S.' indeed, although it would tend to become drier and less fruity after a good minute. Mouth: fair, a tad grassier than the others, sappier as well, with curious touches of aniseed and tangerine liqueur. As if some kind of creative blending had occurred, perhaps for the (slightly) better. Good notes of maple syrup and pineapple juice. Finish: medium, with a touch of pepper over liquorice, marmalade and raisins. Comments: I am not against this slightly unusual brandy, at all.


SGP:551 - 77 points.

Yeah, what wouldn't we do for The Cause!