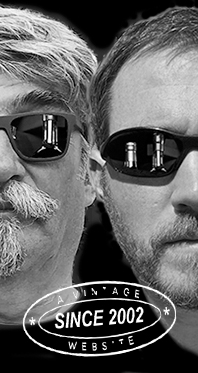 Home
Thousands of tastings,
all the music,
all the rambligs
and all the fun
(hopefully!)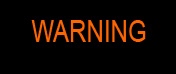 Whiskyfun.com
Guaranteed ad-free
copyright 2002-2017



Angus's Corner
From our casual Scottish correspondent
and guest taster Angus MacRaild
Back To The Duos
It's been a while since we've done a few pairs on Whiskyfun. Let's remedy that today.

Macduff 13 yo 1964/1977 (80 proof, Cadenhead Dumpy)
Colour: straw. Nose: very 'Cadenhead dumpy' with these sooty and metallic OBE touches but it's also classical old style, distillate driven malt whisky which I can't fail to love. Lots of grass, olive oil, mineral touches, old tool boxes, hessian, old ink wells, chimney grime and a touch of cereal sweetness still peeping through after all these years. There's this sense of fatness and a deeper base character that you often miss in modern whiskies. Mouth: very cereal on arrival. Lots of porridge, grass, buttered toast, unsweetened flapjack, oatmeal and things like straw and bailed hay. Cornflour, green tea and a hint of lemon peel. Also still this metal polish, sooty and old oily rag character that seems to have taken up residence in just about every old Cadenhead dumpy bottling these days. Finish: a tad short and still on cereals, light waxes, mineral oils and hessian. Comments: A lovely and very textbook 'old style malt whisky'. Also a pretty emblematic old Cadenhead dumpy that seems to embody many of the characteristics of this great series. Perhaps overall a tad simple but extremely quaffable and charming.
SGP: 461 - 88 points.

Macduff 15 yo 2002/2018 (53.9%, Acorn, cask #900936, hogshead)
Acorn are a Japanese indy bottler and I always liked their minimalist labels, sadly I don't get to try too many of their bottlings. Colour: straw. Nose: what's really interesting is that there is a thread of DNA between this and the 1964. Big, clear notes of fresh cereals, barley sugars, straw, lemon peel, cut grass, sunflower oil, chopped herbs and corn flour. Very nice, easy and classical malt whisky that any whisky drinker could enjoy with ease. With water: now there's an abundance of fabrics, linens, breakfast cereals, muesli, pollen and meadow flowers. Mouth: a very nice sharpness that's both citric and peppery. Lots of lemon barley water, bay leaf, dried cereals, toast, touches of yeasty sourdough and more biscuity autolytic edges. Hints of dried thyme, various cooking oils and bags of fresh cereals. An extremely pure style that lays bare all the raw materials in a very lovely fashion. With water: a little richer and more towards boot polish, very light suggestions of waxiness, more wild flowers, cereals, fresh breads and fresh herbal notes in the background. Finish: good length. Crisp cereals, fresh butter, grass, olive oil, hints of nutmeg and a light chalky note in the aftertaste. Comments: I find this naked, distillate forward style extremely charming. An excellent wee Macduff that you could quaff with dangerous abandon on a summer afternoon.
SGP: 551 - 87 points.

Glen Grant 11 yo 2007/2019 (60.9%, Scotch Malt Whisky Society, #9.161 'Cream tea at the patisserie' for Spirit Of Speyside 2019, 2nd fill bourbon barrel, 228 bottles)
Colour: oaky white wine. Nose: pear juice, plums, apricots, barley sugars and orange blossom. Despite the high strength it's rather approachable in a simple and easy fruity way. Some nice touches such as chalk, grist and fruit pastilles. Gets increasingly lemony with time, lemon polenta cake and lemon jelly. With water: peach schnapps, pink lemonade, rosehip tea and some rather young and spritely calvados. Also bailed hay, pear drops and gooseberry. Mouth: very sweet and syrupy on arrival. More lemon jelly, chalk, aspirin, grass, white pepper, boiled lime sweeties, white flowers and buttered white toast. Hot but rather good! With water: really lovely with water, lots of lemon infused fruit teas, juicy fruit chewing gum, pine cones, sherbet and a few hints of cough drops and ointment. Finish: long, buttery, lightly peppery, bready and lemony. Comments: I have to say, this is a little bit of a surprise. Seems that this was an excellent wee refill barrel and that Glen Grant distillate still has some character when it wants to.
SGP: 641 - 85 points.

Glen Grant 1995/2018 (46%, Wemyss Malts 'Zesty Effervescence', barrel, 252 bottles)
Colour: oaky white wine. Nose: cider apples, bailed hay, glazed fruits, chopped hazelnuts and freshly baked brown bread. Some rhubarb and custard notes, along with sharp gooseberry, new world IPA and perhaps some green melon. Fresh tarragon, nettles and some toasted pumpkin seeds. It's all perfectly nice but not particularly characterful or thrilling. Mouth: some rather dry cereals, more toasty notes, plain gristy qualities, turmeric, green tea, some herbal infusions, a hint of lime and some grapefruit pith. Develops more towards clay, pastries and plasticine after a while. Finish: medium and on some rather rich bready notes, fudge, toffee apples and sunflower oil. Comments: It's all perfectly fine, easy and drinkable but it's just a bit boring I'd say.
SGP: 441 - 80 points.

Glendronach 12 yo 2006/2019 (58.5%, Scotch Malt Whisky Society #96.25 'Fruitilicious!', 2nd fill barrel, 162 bottles)
Colour: very pale gold. Nose: a curious mix of butter biscuits, shortbread, linen and pot plants. Lots of fabric, pineapple jelly babies, moss, touches of wood glue and chopped parsley. Gets fruitier with a bit more breathing, towards bubblegum and fruit salad juices. Rather good I think. Or is that the bottling name being inceptively suggestive? There's still some more austere aspects such as cornflour and baking soda lingering in there. With water: more fabric and fresh linen notes. Joined now by pine air freshener, clove rock, jelly beans, green twigs and a touch of hessian. Mouth: richly sweet with golden syrup and a curious note of herbal toothpaste in the background. Boiled cherry sweets, red cola, Tizer even (do you have Tizer in Turckheim Serge?) also elderflower cordial, breakfast cereals and some juicy fruit chewing gum notes. Anyone who enjoys the kind of ridiculous pick n' mix sweeties they sell at cinemas should like this. With water: icing sugar, white flowers, hessian, lemon peel, delicate soot notes, lemon thyme and sweetened cough mixtures. Finish: medium in length and on light herbal notes, vanilla ice cream, cream soda, lemon and aspirin. Comments: A strange but oddly charming wee thing. In many ways it's rather artificial with all these confectionary notes, but then don't we all secretly enjoy some sweeties now and then...
SGP: 631 - 83 points.

Glendronach 26 yo 1992/2019 (50.8%, OB for Whisky Online, cask #8318, PX puncheon, 233 bottles)
Colour: amber/bronze. Nose: wow, lovely mix of walnut stain, bitter chocolate, verbena, wormwood and a kind of sooty herbal combo. Thick, almost tarry layers of green Chartreuse, herbal ointments, sour cherries, black coffee, molasses, damp pipe tobacco and freshly made strawberry jam. Excellent stuff. With water: carnations, vase water, bouillon stock, old leather, camphor, mint syrup and Dundee cake. Still extremely silky and clean. Mouth: Nicely textured arrival. All on Brazil nuts, chopped dates, coffee and walnut cake, mint leaf, Guinness cake and chewing tobacco. There's also praline, bitter mints, some very old balsamic and bags of fruity cough medicines. Did I mention liquorice? Well, there's a fair few chunks of top quality liquorice in there too. With water: cherry cough drops, bitter herbal extracts (Unicum etc...), some rye spice and things like mustard powder, pot pourri, rolling tobacco, some extremely bitter dark chocolate and freshly made espresso. Wonderfully bitter in this continuing herbal and cough medicine-accented way. Finish: Good length and rather peppery, salty, herbal and gently earthy. Comments: I'm not always a fan of the PX Glendronachs, I normally prefer the oloroso casks. However, this one is a sure fire winner. Clean, precise, quite complex and manages to tread a very fine, well balanced line with these bitter herbal notes that manifest in all the right ways and never become too tiring or cloying.
SGP: 461 - 90 points.

Ben Nevis 22 yo 1996/2019 (44.4%, Thompson Brothers, refill sherry butt, 531 bottles)
Colour: gold. Nose: ahh yes! Superbly fat, buttery, grassy, mineral, sooty and waxy. Overripe green fruits, esters, hints of green banana, lime, pineapple, exotic cocktail syrups and ripe papaya. I just cannot help but adore these late 90s Ben Nevis, it's a level of idiosyncrasy and character that is sorely missing from many other contemporary malts in my humble opinion. Develops a herbal edge like sage and chives, and also hints of elastoplasts and brake fluid. Top notch stuff! Mouth: a tad soft on arrival given the low strength but there's an immediate and rich fruitiness. Then it moves quickly onto the sherry with notes of damp leaves, bicycle inner tube, moss, mushrooms and clay. A fragrant, herbal-edged waxiness holding it all together. There's this wonderful gloopy oiliness in the mid-palate which gives a wonderful sense of texture, even though overall it feels rather light. Finish: medium length, sappy, oily, some bitter herbal extracts, more tropical fruit and various shades of pepper. Comments: Superbly characterful whisky. If the finish had been a tad longer or the strength a notch higher I've not doubt we'd be at 91+. Having said that it's still and a rock solid...
SGP: 661 - 90 points.

Ben Nevis 22 yo 1996/2019 (50.7%, Caora, cask #1381, refill hogshead, 321 bottles)
Colour: straw. Nose: not as immediately lush as the Thompson Bros bottling, this is leaner, more chiseled, grassier and more on lime, kiwi, crisp sauvignon blanc, passion fruit and pin-sharp cereal notes. Lemons and limes in green tea, bandages, mineral oils and stone fruits with fragrant wild flowers on top. Another terrific 96 Ben Nevis! With water: wonderfully sooty, oily, waxy, estery, lightly tropical and mineral. Mouth: fabulously oily and textural delivery! Mint julep, olive oil, mineral salts and then various exotic fruits - both ripe and in syrup form. Verbena, citrus juices, herbal liqueurs, subtle waxy notes and some rather flinty and chalky mineral aspects. With water: superb now! Really perfect with water, leaps like one of Jon Beach's personal racing salmon. There's a richness and a fatness to it that comes with dilution and that mineral/waxy side recalls early 80s Clynelish in some ways. More floral, chalky, pollens, waxes, salted mead and camphor. Finish: long, fatty, oily, greasy, mechanical, waxy, oily hessian rags and various shades of wildflower. Some bitter citrus piths in the aftertaste. Comments: Yet another really superb 96 Ben Nevis that takes water like a champ. You can almost buy these bottlings blind. This one is worth seeking out I'd say.
SGP: 661 - 91 points.