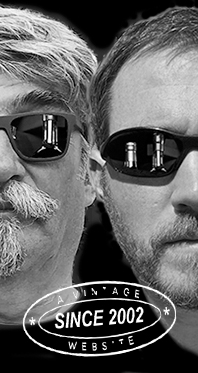 Home
Thousands of tastings,
all the music,
all the rambligs
and all the fun
(hopefully!)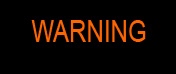 Whiskyfun.com
Guaranteed ad-free
copyright 2002-2017



Indeed, it was about time we did a proper Balvenie session again.

Balvenie 14 yo 2003 'Peat Week' (48.3%, OB, 2018)


This is proper peated Balvenie, not just some unpeated spirit that's been re-racked in ex-peater wood – blended malt by another name - like some are doing elsewhere (while Balvenie did that too in 2010, with their 17 yo 'Peated Cask'). We had enjoyed last year's edition of the Peat Week (WF 85). Colour: straw/gold. Nose: extremely soft, clearly peaty but otherwise much rounded, vanilla-ed, and full of preserved fruits, especially apricots and mirabelles. Which, in my book, is very Balvenie indeed. Or there, a blended tea, one third lapsang souchong, two thirds early grey. Mouth: it's relatively firm, and rather smokier than on the nose, with a feeling of barbecued fruits (bananas, plums), ashes and soft brine. Also a little mint. Finish: medium, fresh, clearly on peat and brine. Comments: Ardmore's sparring partner in Speyside, would we say, but now that they've got Ailsa Bay making peaters at Girvan, not sure they've gone on making some at Balvenie, even for just a week a year. I'll ask them. Anyway, same very good score as last year.


SGP:553 - 85 points.

Balvenie 'Tun 1509' (50.4%, OB, batch #6, 2019)


Woops, just noticed that I had missed batch #5. Tell me about a whisky blogger (a what?) This is a vatting of 21 casks, all older than 21, apparently, but that last part may need confirmation. Colour: gold. Nose: the 'tuns' have become firmer over the years, probably younger on average, more fruit-driven and less emphatically honeyed than the early ones, as this new batch shows. Having said that, the composition is pretty perfect, fresh, youthful and yet absolutely not immature of course. I'm even finding more melons than usual besides the few bits of pear, as well as kiwis and cherries. Water is not needed. Mouth: classic Balvenie, with rather less oak (planks) than before, and more freshness again, fruity hops, lemongrass, green tea, greengages… Having said that, it's still much less creamy and jammy than earlier batches, not to mention the regular middle-aged Balvenies. The kiwis are back too, and so are the lemons, which makes this batch curiously tart, almost acidic. Balvenie's chenin blanc? Finish: rather long, with more pepper, and fairly huge quantities of green gooseberries. Comments: feels young and feels good. We remain in the same ballpark.


SGP:561 - 86 points.

Burnside 26 yo 1991/2018 (46.7%, Cadenhead, Green Label, bourbon barrel, 174 bottles)


Right, this is complicated. I believe W.M. Cadenhead are owning the Burnside brand, they even bottled several vatted malts under that name in the past. However, the teaspooned Balvenies are also called Burnside, so what is this? Just a Balvenie or a blended malt that's nothing to do with Balvenie? The set-up may give that away, a single barrel, just 174 bottles… But let's see. Colour: straw. Nose: could well be Balvenie indeed, a Balvenie that hasn't seen a drop of sherry in its whole life, and that would rather sit between Bushmills and Littlemill. If I may! Mirabelles abound, and so do orange bonbons, papayas, dandelions and buttercups, as well as pink grapefruits. Very nice, very easy, very well-carved. Mouth: same comments, word for word, you could just add the word 'pears'. I find this absolutely lovely and amazingly fresh, without being light. Finish: long and very citrusy. All citrus fruits, really. Comments: very little vanilla in this one, phew, we needed a break anyway. Vanilla in whisky is like drumkits in pop, stuffy. Now warning, this little Burnside is dangerously drinkable. Not unlike those anonymous Bushmills from the same vintages.


SGP:751 - 89 points.

Since that one was so good…

Burnside 27 yo 1991/2019 (44.8%, Cadenhead, Single Cask, bourbon barrel, 162 bottles)


Same elements, same fight, as we used to say in the army. Colour: light gold. Nose and palate and finish: it's very similar, just a tad rounder, more topical (ripe mangos), and a little less tart and citrusy on the nose, yet those grapefruits are back in the lovely aftertaste. Comments: a fruit bomb. Use very small glasses or you'll down your bottle in no time. Unforeseen High Evaporation Rate, as some call that strange phenomenon that sometimes occurs within whiskydom.


SGP:751 - 89 points.

Burnside 28 yo 1989/2018 (46.2%, Archives, hogshead, cask #4556, 84 bottles)
Small outturn, great whisky, that a law. Of course not. This baby comes with some unmissable 'Fish of Samoa' on the label. Colour: straw. Nose: there's more vanilla here, more papayas, more brioche and roasted hazelnuts, praline, mirabelle pie, Gueuze, apricots, acacia honey… Nutshell: we're very close to classic official well-aged Balvenie, and rather in the style of the early-to-mid 1970s distillates. Mouth: surprisingly harsher, beery, perhaps a little too much on sweets and jelly babies for me. Some sour fruits too, chutneys, passion fruits, then meringue, lemon and rhubarb pie… Don't get me wrong, it's still superb whisky, but I thought the nose was superior. Finish: better again, on some rather fantastic Californian IPA. Really, close your eyes; you've just quaffed a pint of Pliny. Comments: superb, once again, the Cads were just rather more 'vertical'.


SGP:651 - 87 points.

Indeed, all newish indie Balvenies come under the name 'Burnside', but that was not always the case. Let's have an example, and then call this a tasting session.

Balvenie 15 yo 1974/1990 (57.1%, Signatory Vintage, cask #18103-18130, 1300 bottles, 75cl)
Good, it's not the first time we're trying this legendary Balvenie, but it's the first time I'm writing proper (hopefully) tasting notes. 15 years in wood plus 30 years in glass, that's some set-up! Colour: light gold. Nose: pah-pah-pah! I had forgotten how great those vintages were, with these extra-phenols and honeys. It is a sublime nose, with lime tree blossom, pinewood ashes, thyme and lavender honeys, lemongrass, melissa syrup, beeswax, mirabelles and apricots indeed, camphor and tiny bandages… Oh well, this is all marvellous, and rarely to be encountered in any modern bottling. Not just at Balvenie! With water: a-s-t-o-u-n-d-i-n-g. Crème de menthe and almond paste, plus fresh putty and a touch of medlar. Mouth (neat): this is immense whisky, as huge as some 1972 Ardbeg – just one example – and yet almost totally unpeated. I'm saying almost because there is a little smoke around the corners. Burnt eucalyptus, or sauna stuff, perhaps. Otherwise, glorious citrons and lemons, bitterer waxes, and old-school Eastern herbal liqueurs. More or less. With water: please call the Anti-Maltoporn Brigade! Finish: long, fabulously waxy and citrusy. Eucalyptus-based cough syrup in the aftertaste. Comments: I used to have it at 91 but that was stingy. This is what's missing today, complexity.


SGP:562 - 93 points.