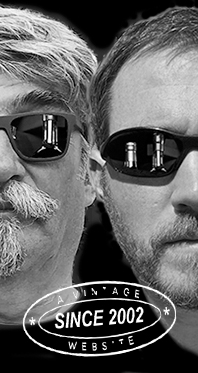 Home
Thousands of tastings,
all the music,
all the rambligs
and all the fun
(hopefully!)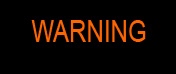 Whiskyfun.com
Guaranteed ad-free
copyright 2002-2017



All we know is that they're smoky, and in some cases that they stem from the Hebridean Isle of Islay. Rings a bell? But first, an unlikely apéritif, if you don'gt mind...

Highland Region 8 yo 'Peated Port Finish' (50.6%, Chinese Zodiac, +/-2016)


A peated Port finish? What the **** is that? This sounds a little unlikely, but unlikeliness can be an asset. Right. Colour: gold. Nose: wax, tarry ropes, gunpowder and struck matches, blackcurrant buds, graphite, plastics, smoked fish, fuel oil… With water: smoked cream cheese (hey Suzy) and smoked clams. Mouth (neat): Port and peat, mustard and coffee, strawberries and miso, oysters and marmalade. Delete as appropriate. With water: I'm afraid not, no one would dare smoking strawberries. Finish: quite long, and perhaps a little painful at times. Comments: they had some great whiskies within this friendly little series, but I'm not sure this is one of them. No Port and peat, please! BTW, smoky Tomatin? Ballantruan?


SGP:635 - 65 points.

An Islay Distillery 9 yo 2007/2018 (54.9%, Cadenhead, Small Batch, bourbon barrel and sherry hogshead, 330 bottles)


Many friends, except the ones at Lagavulin and parent companies (quite unsurprisingly), would tell you this is Lagavulin. Colour: gold. Nose: phoo! Embrocations and walnut wine, plus young Pomerol and soot, then rather red cabbage (don't get me wrong, it is not cabbage-y t.i.t.s. sulphury), and cigar tobacco, plus scoria and something basaltic. Charcoal. With water: works. A sauna on Islay, with essential oils and peat burning in a corner. Mouth (neat): a dilemma. On the one side it's got this magnificent fattish smokiness, on the other side it's also got some sour fruits that do not tango to perfection with this kind of make. No sweetness in my peater, we should make T-shirts with that on them. And what, cherry liqueur? With water: not too sure. More ideas of cherries… Finish: long, a tad dissonant. Smoked cherries, pipe tobacco, some crazy bachelor's jam, and a wee feeling of rubber and sulphur. Comments: not an easy one for sure. Sure Lagavulin takes sherry well (remember the first 21?) but you need high-precision to achieve, well, precision. Or you may get what we sometimes call, in the wine world, a jellyfish, meaning stuff that goes off in almost any direction. Burt it's good whisky, of course!


SGP:556 - 82 points.

Port Askaig 10 yo (55.85%, Elixir Distillers, 10th Anniversary, 10,000 bottles, 2019)
Ten thousand bottles, not bad! Love the strength too, I mean, who needs sub-decimals? But that's good fun… (and that is related to the coordinates of the distillery, apparently). Colour: white wine. Nose: just a blade-y, clean, coastal, millimetric (apologies, U.K. and U.S.) smoky and lemony malt whisky from where that does good, as we say in French. Oysters. With water: yep. Raw wool, beach sand, seaweed, ashes, clams… Mouth (neat): just perfect. Mercurochrome, sardines and anchovies, crab meat, lemon, sunflower oil (and indeed it's quite fat), plus touches of fresh butter with bits of seaweed inside (check Mr. Bordier's butter). With water: textbook Caol Ila, fresh and coastal, well-balanced, with touches of pink grapefruits on top of the usual lemons. Finish: rather long but light and refreshing, which is eminently dangerous, naturally. Comments: dangerous stuff, goes down too well; where could we fill a complaint?


SGP:456 – 88.7546535 points

(yep we too can do small decimals).

Isle of Islay 10 yo 2007/2018 (57.1%, Creative Whisky Co. for The Whisky Barrel, refill hogshead, cask #200703, 285 bottles)
This one too was said to stem from L*g*v*l*n. Colour: pale white wine. Nose: perfect, simple, even narrow, and yet perfect, with a branche-y peatiness, balms, roots, and fresh almonds. No more, no less at this point. With water: sharp, perfect, ultra-clean. Some raw wool as usual. Mouth (neat): utterly perfect, albeit extremely simple. Some kind of suprematist malt whisky, this is almost Malevich's white on white. Kind of. Or peat, almonds and lemons on peat, almonds and lemons. With water: and it borrowed Caol Ila's trademark oysters, it's just that these are fatter. Or aren't they scallops? Yeah, smoked scallop sashimi. Finish: not too long, but so marvellously clean and refreshing. Comments: pure Islay, pure joy. And no island scheming and plotting here (friends, peace!)


SGP:457 - 90 points.