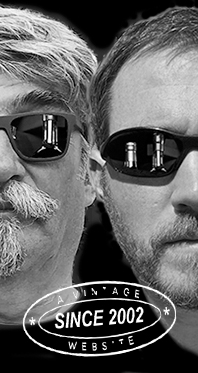 Home
Thousands of tastings,
all the music,
all the rambligs
and all the fun
(hopefully!)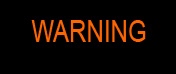 Whiskyfun.com
Guaranteed ad-free
copyright 2002-2017



Ben Nevis by indies, part one

Ben Nevis has recently entered my top five, and easily. Love the whisky, love the people, love the authentic industrial settings (no unnecessary flowers), love the truth behind the place, and love the no-hot-air approach. Manager Colin Ross deserves his real-size statue in white marble. Not in Fort Williams, in Edinburgh! We'll do this session in no particular order, because a little mess is sometimes welcome. I'm too much of a Cartesian, some say…

Ben Nevis 22 yo (51.6%, The Whisky Show 2019, UV-sensitive label, refill sherry butt, 2019)


This one for England ;-). I suppose this is a 1997. As for their UV label, I believe it's another funny idea, although I had liked last year's retro-futuristic ones a little better. A suggestion for next year, why not some scratch-and-sniff labels? So that you could nose the whiskies without even having to open the bottles! Or some Boris-and-Donald labels, all orange and yellow? Yeah, like this lousy old website? Colour: gold. Nose: hate it that it would be this perfect. Wax, chalk, minerals, leatherette (leather for vegans, some say) and literally litres of fresh orange juice, plus this very peculiar medicinal side. Aspirin tablets in Fanta? With water: old Spanish ham and a matching glass of manzanilla. Olé. Mouth (neat): oranges and chalk, and their followings. Immaculate. With water: tiny bits of chalk, beeswax, and rally a lot of orange marmalade and squash, which makes it just a little sweet. Finish: long, with a little pepper beyond all the orange-y flavours. Comments: absolutely fantastic, misses the 90 points by an extremely small margin just because of all these sweet orange-y notes. Gotta really love oranges.


SGP:651 – 89(.999) points.

Ben Nevis 1994/2018 (56.2%, Or Sileis, sherry, cask #8126, 259 bottles)


This one for Taiwan. Some very active bottles over there in Taiwan; some lovely labels too. Colour: gold. Nose: extremely oloroso-y. Really, we're wandering throughout a cathedral warehouse in Jerez, while smoking Cuban cigars. Wonderful notes of fresh concrete, even fresher oranges, aspirin and chalk, sourdough, baker's yeast, and this Springbanky mineralness that's really part of that west-coast axis of proper whiskies. I know what I' trying to say. With water: gets very leathery, so things do not really improve. Mouth (neat): immense. Smoked oranges, ham, camphor, mint, caraway, artichokes, chalk, and some cedarwood. So very BN! With water: more oranges, liqueurs, walnut wine, bitters, Campari, cold cuts, roasted pecans, cinchona… Finish: long, rather bitter. Amer bière and more walnut wine. Comments: once again, we're very close to perfection, and Ben Nevis sure knows how to fight a sherry cask. Just a little too much leather, but once again, we're splitting hairs. Great whisky.


SGP:461 - 88 points.

Ben Nevis 21 yo 1996/2018 (47.2%, Liquor Library & The Whisky Agency, bourbon cask)
I think this was bottled for Australia. A long way from Downunda… Colour: gold. Nose: that's always the thing, it's brighter and more impressive without sherry, however good sherry can be. Oranges, beeswax, tangerines, plasticine, chalk. Nothing more, but that's a lot. Perfect combo on the nose. Mouth: mangos, guavas, paraffin, chalk, oranges, honeydew, lamp oil. A Ben Nevis winking at Clynelish. Yeah, nothing unusual… Finish: rather long, with a little more vanilla and orange liqueur. Comments: what a perfect spirit au naturel. Need more literature? Of course you don't.


SGP:562 - 90 points.

Ben Nevis 15 yo 2001/2017 (53.7%, Kintra, cask #000152, 259 bottles)


This one for Holland if I' not mistaken. Colour: white wine. Nose: a little white spirit at first nosing, and a little acetone too, otherwise rather on bananas and kirsch, as if these batches were lighter and fruitier. We need to dig more… With water: indeed, much lighter. Some green tea and a basket of orchard fruits, plums, pears… Mouth (neat): indeed it is a Ben Nevis that's rather less Ben Nevis than the lorryloads of 1996s and 1997s that have already crossed our path. Orange juice is ruling the show here, as well as grapefruits and only a moderate chalkiness. Very good, but 'gentler' and less fat than usual. With water: a few mineral notes indeed, but also a lot of orange squash. Finish: medium, fruity. Comments: a good, but much gentler Ben Nevis. Excellent, just less 'different'. Off the axis, shall we say.


SGP:551 - 85 points.

Ben Nevis 23 yo 1996/2019 (51.3%, The Single Malts of Scotland, for The Nectar, hogshead, cask #536, 249 bottles)


This one for Belgium. This one should go well with garnellen croquettes and carbonnade flamande. Colour: white wine. Nose: preserved pineapple straight from a tin, then rather mangos and papayas. Where do these very tropical notes come from? You'd almost believe this is some older Benriach (it only takes one mistake) but some waxier notes are soon to take over, while the usual chalks and clays start to abound. Some sourer fruit juices too. With water: loads of plastics, leatherette, and even linoleum. The jury's still out… Mouth (neat): this is perfectly perfect. Mangos, oranges, leather, tobacco, chalk, lamp oil, paraffin. No meaty notes here, but this is no sherry cask after all. With water: no leather, rather some pipe tobacco and seafood. Clams – love clams. Finish: rather long, but really paraffiny. Olive oil and lemon juice. Comments: not an easy one, this one's a fighter. I'm not a fan of the nose, but the palate's rather superlative. Love it that t would just keep playing with you.


SGP:562 - 88 points.

Well, since we're at Elixir's…

Ben Nevis 22 yo 1997/2019 (58.5%, The Single Malts of Scotland, sherry butt, cask #91, 540 bottles)


This one for the whole world! But vorsicht, the sherry might be heavy… Colour: amber. Nose: chocolate and espresso, over concrete dust and pipe tobacco, plus marrow and lamb chorba. Yep. With water: tobacco running the show. Did you ever visit the old Partagas factory in La Habana? Mouth (neat): hate, or love, or hate, or rather love… The fact is, it is very strong, and so you cannot have five cls just to try to make up your mind. So quick, water… Let's simply state that we may be closer to the OBs this time. With water: the eagle landed. Orange cordial, pipe tobacco, miso, umami, and some tar/liquorice drops. Salted, naturally. Finish: very long, with bouillons, liquorice, salt, marmalade, and waxes. What a combo! And love it that the aftertaste would be much drier, on chocolate and coffee beans. Comments: pretty exceptional. A bottle to keep for thirty years in your cellar – of course whiskies ought to be cellared.


SGP:462 - 90 points.