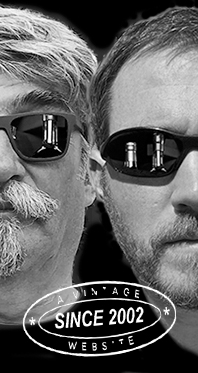 Home
Thousands of tastings,
all the music,
all the rambligs
and all the fun
(hopefully!)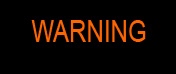 Whiskyfun.com
Guaranteed ad-free
copyright 2002-2017



Ben Nevis by indies, part three

Ben Nevis 12 yo 2006/2018 (48.4%, Douglas Laing, Old Particular, cask # 12592, 399 bottles)


This one should make for a nice little aperitif. Colour: pale white wine. Nose: perhaps a little too young, certainly on a lot of pears and plums, with bags of dough and yeasty notes. On the other hand, this is well a solid Ben Nevis, with this particular chalkiness. So perhaps not old, but particular it is. Mouth: indeed there's a roughness to this baby, some bitter grasses, bitter almonds, those artichokes that we've already encountered several times in young or middle-aged Ben Nevis, leaves… Not quite an easy drop. In theory, water shouldn't be needed but let's try that… With water: gets yeastier and sootier, with a bitterness that's still there. Finish: long and quite bitter indeed. Chalk in the aftertaste. Comments: fine, just a little too rough and bitter, in my opinion.


SGP:361 - 79 points.

Let's try another very young one…

Ben Nevis 6 yo 2011/2017 (46%, Hepburn's Choice, 359 bottles)
That would be a miracle when this baby would be ready. Colour: white wine. Nose: well, it's not any less ready than the 2006, in truth it's rather easier, possibly thanks to some more active sweet oak. Vanilla, apple pie, bitter oranges, some tealeaves, barley water, marzipan… Absolutely acceptable. Mouth: balance has to be perfect, but then very young Ben Nevis can be excellent. That's rather the case here, with oranges and waxes, maple syrup, Seville oranges, a little ginger, that chalkiness again, leaves… Finish: rather long, bitter, rather all on bitter oranges. Quinquina/Cinchona. Comments: lovely at times, but the core remained bitter. After all, this baby's only six and Ben Nevis is a fighter.


SGP:461 - 80 points.

Ben Nevis 11 yo 2007/2018 (56.2%, Le Gus't, first fill bourbon, cask #17, 228 bottles)
Colour: white wine. Nose: another one that's very leafy and grassy, with this acrid sootiness and bags of limestone a chalk. Having said that it gets fruitier after just ten seconds, rather on oranges and geranium flowers. That's another aromas I sometimes find in Ben Nevis. With water: chalky and mentholy. Notes of raw wool, Woolite, washing powder… Mouth (neat): oh god! Typical, a tad rough, with bitter fruits (oranges and green plums and pears), then the usual chalk, and then quite a lot of liquorice. With water: perfect now. Smoked oranges and 'stuff'. Finish: long, mostly on bitter oranges, with the expected mineral signature. Comments: pure Ben Nevis. Still a tad young, but certainly not immature. Wonderful.


SGP:552 - 87 points.

Ben Nevis 1996/2017 (51.9%, Or Sileis, Legends, sherry, cask #1088, 298 bottles)


We just had an excellent 1994 by Or Sileis in Taiwan the other day. Colour: gold. Nose: anyone who's tried some very old official glories knows that Ben Nevis can take sherry extremely well, with its minerality mingling with walnuts to perfection. Fantastic leather and tobacco in this very case, walnuts indeed, mustard sauce (à la diable), concrete and fumes, old garage, engine oil… When was this distilled? Wasn't that '69 instead of '96? With water: roasted chestnuts and old walnuts. Perfect. Also this touch of natural unscented soap that's not unseen in Ben Nevis. Mouth (neat): rather extraordinary. Old pu-erh tea, bitter oranges, caraway, chen-pi (how do you like that, Taiwan?), cigars, miso… This is Ginger and Fred between the spirit and the cask, honestly. Or Mick and Keith. With water: more oranges. Who said as usual? Finish: long, rather on bitter oranges, with the chalk in the aftertaste. Again, not unseen. Comments: textbook sherried Ben Nevis, we're close to the 91-mark this time.


SGP:462 - 90 points.

Ben Nevis 22 yo 1996/2019 (50.4%, Best Dram, bourbon hogshead, cask #1714, 168 bottles)


Colour: full gold. Nose: cleaner again, straighter, more Clynelishy should I add, with waxes and citrus, then crushed chalk, paraffin, and plasticine. Once again, we're bordering perfection. With water: porridge and coal smoke, baker's yeast, ale… Mouth (neat): wait, ex-Islay cask? Big peat, lemons, green apples, then mint and camphor. Bitter leaves in the background. With water: ah, the peat is gone, this is purer BN, although a little saltier than usual, with more lemon as well. Nah, there is a feeling of peat remining in a corner. Finish: rather long and frankly coastal this time. Grapefruits in the aftertaste. Comments: another superb one, it's just a little different, as if it had been blended a wee bit. That's a trend anyway and thanks to the SWA becoming more liberal, we may stumble upon more and more 'deviant singles'. Anyway, excellent stuff nonetheless.


SGP:453 - 87 points.

Ben Nevis 22 yo 1996/2019 (50.7%, Caora, refill hogshead, cask #1381, 321 bottles)
Got to love these minimalistic labels, a good change from all the slightly pompous new liveries seen elsewhere. You know the ones that even the Great Mogul would have found a little 'too much'. Colour: white wine. Nose: ah, a more austere Ben Nevis, more on straight green lemons and clays, agave, sweet roots, dill, and perhaps fresh verbena. With water: ultra-precise. It's funny that the spirit would resemble the label, in some way. Mouth (neat): absolutely terrific! Pristine citrus, wax and chalk, with some astounding purity. With water: up there with the best clean Ben Nevis (and Springbank, Highland Park, and Clynelish). I'm rambling now. Finish: a wonderful blade. A hint of mocha in the aftertaste, possibly from the cask. Comments: a perfect distillate in its (almost) naked glory. Exactly my preferred style.


SGP:562 - 91 points.

Ben Nevis 21 yo (52.2%, Chorlton Whisky, hogshead, 170 bottles, 2018)


Always these wonderful labels. Colour: white wine. Nose: even more austere, rather grassy, with a little porridge and sourdough, as well as hints of thyme and rosemary. This baby might be sleeping, let's try to wake it up. With water: not sure that works too well. Perhaps a little ham, the expected chalk… Mouth (neat): a bit between two worlds. A yeasty and slightly soapy one on the one side, more citrus on the other side. Those geraniums that I've already mentioned before. The jury's still out… With water: nicer, but we're also going towards those violets and lavender sweets. More geraniums, a tiny touch of hand cream… Finish: long, pretty paraffiny. Comments: not an easy one, plus it's got some kind of death seat here after the few glories that we had before. We may try it again later.


SGP:561 - 78 points.

Ben Nevis 20 yo 1996/2016 (58.1%, Whisky Broker, hogshead, cask #744, 125 bottles)


Colour: white wine. Nose: touches of rancio this time, perhaps fruity Swiss cheese, was that a sherry hogshead? Gets then chalky and yeasty, with notes of ale, malt, chutneys and bitters. With water: paraffin! Mouth (neat): excellent. Bitter oranges, some pepper, some ginger, a sparkling/fizzy side, tonic water, Campari (I know, no brands), and grapefruits coated with custard. Excellent indeed. With water: just as excellent, provided you don't drown it. Finish: medium, pleasantly bitter, with oranges and, guess what? That's right, chalk and paraffin. Comments: what a wonderful spirit!


SGP:552 - 88 points.

Good, a darker one and we'll call this a tasting session.

Ben Nevis 22 yo 1995/2018 (52.9%, Whic, sherry butt, cask #1510, 472 bottles)


This one came within a 'nymphs of whisky collection'. Not that I've never met any nymphs in the whisky world, but still, what a funny name. Colour: amber. Nose: shall we call it 'OB-ish'? A lot of chocolate and coffee this time, soy sauce, cassis jelly, black cherries, moist pipe tobacco, Armagnac… It was some sherry cask! With water: ah there, miso, glutamate, Bovril, rancio wine… Mouth (neat): wonderful chocolate, marmalade, tonic water, ginger, coffee toffee, and pumpernickel. Reminds me of some supra-sherried Macs, such as the Gran Reservas, but this is rather better IMHO. With water: love it when a little menthol and liquorice make it through, as is the case here. More and more on old Armagnac (which, by the way, is cheaper, just saying). Finish: long, rather all on liqueur-filled chocolate. Raspberry eau-de-vie straight from the still at 80% vol. Ha! Comments: even a heavy malt such as Ben Nevis gets a bit 'buried' with such casks, but that was some cask! Bordering perfection once again.


SGP:561 - 89 points.