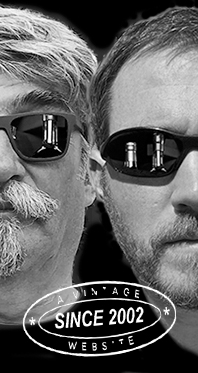 Home
Thousands of tastings,
all the music,
all the rambligs
and all the fun
(hopefully!)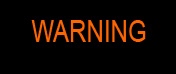 Whiskyfun.com
Guaranteed ad-free
copyright 2002-2017



Blends and undisclosed malts, part deux

I told you there would be more bastard stuff…

Speyside 26 yo 1992/2018 (51.6%, Liquid Treasures, Snakes, bourbon barrel, 270 bottles)


Look, let's issue an official statement. Sure I've got nothing against snakes, and sure bagpipers, thistles and stags heads are extremely passé, but frankly, snakes on a bottle of whisky? Oh wait, maybe is that a nod to W.C. Fields? You know about one of his brainwaves, don't you, 'Always carry a flagon of whiskey in case of snakebite and furthermore always carry a small snake'… Colour: straw. Nose: pure, robust, unadulterated maltiness, with some barley, apple skins, muesli, shortbread, liquorice, and perhaps hints of raw turnips. With water: nosing barley and the earth into which it grew. I mean, the roots. More muesli. Mouth (neat): good sweet barleyness, with apples and oranges and then a touch of mint and chocolate. Very average, in the best sense of that word. Say 'central'. With water: very good, very 'centred' indeed. Pure malt whisky. Finish: same. Cider, beer, and cornflakes. Comments: for your friends who haven't tasted properly aged proper malt whisky yet.


SGP:451 - 85 points.

Blended Malt 17 yo 2001/2018 (46.3%, Liquid Treasures, Snakes, sherry butt, 396 bottles)


So when a blended malt is advertised as coming from a sherry butt, does that mean that all constituents did come from sherry butts? Just wondering… Colour: amber. Nose: touches of used matches and wood smoke at first, then brake pads and roasted chestnuts, then leather polish, then bitter oranges, then ham, then lees. Mouth: much rounder and sweeter, and fruitier to boot. Seville oranges, candyfloss, triple-sec, a touch of ginger, raisins, cinnamon rolls, greener coffee. I think the palate is much nicer than the nose. Finish: medium, with some ginger, orange zests, and a bitterish grittiness in the back. Comments: fine fine fine, just a tad raw at times. For the (silver) hipflask!


SGP:452 - 83 points.

Speyside 45 yo 1973/2018 (53.2%, Maltbarn, sherry, 299 bottles)


What could go wrong here? Nothing, just nothing, absolutely nothing. Colour: gold. Nose: little sherry, rather an immaculate ex-X-fill barleyness, with honeys, waxes, and last year's fruits in the cellar. Apples, walnuts, pears… This is all extremely subtle, perhaps a little maltier and more 'earthy' than other 'old anonymous Speysiders'. With water: beeswax coming out. Typical and great. Mouth (neat): 'stroadinary. Almonds and oranges in perfect sync, tangoing to the stars. Plus hay, pine sap, tobacco and camphor. And nutmeg from the old oak. With water: Mandarine Impériale blended with yellow Chartreuse. Finish: rather similar. Nuts. I mean, there are nuts. I mean, there are flavours that are reminiscent of nuts. Comments: smart man don't buy vulgarly branded whisky in stupid crystal decanters, smart man buy much better whisky such as this one for twenty times cheaper.


SGP:562 - 92 points.

Speyside Region 43 yo 1973/2017 (51.3%, Whisky-Fässle, sherry butt)


Ducks, ducks, and quality. Let's see what the little cask has found this time. Colour: gold. Nose: how similar, although this one would be a little more austere than the Maltbarn, and perhaps a tad earthier… But styles are very similar. With water: bark coming out, earth, peels, apples, a little ale, wax… Mouth (neat): perfect, still fresh after all those years, finely gingery, with cider apples, cinnamon rolls, figs… With water: love this earthiness, the fresh wood (really), the herbs, teas, grassy spices, grapefruits… Finish: long, rather spicy. Chambord, ginger liqueur, caraway, curry… Comments: actually, this little duck was rather spicier than its German sibling. And excellent too.


SGP:461 - 91 points.

St. Ola 8 yo 2010/2018 (66.6%, The Whisky Barrel, Orcadian blended malt)


Ha-ha. So, unless those great folks decided to pull our legs and bottle some single (or teaspooned) malt as blended malt, this cannot be anything but a vatting of HP and Scapa. By the way, isn't the strength quite devilish here? Colour: straw. Nose: vanilla fudge – so pretty psychedelic. Ha. Vanilla cake, café latte, butterscotch, lemon barley cake. With water: touches of lemon and ale. Belgian beer and toasted bread. Mouth (neat): huge and superb. Hate to love such a rough and raw young malt, but I really do, cross my heart… Barley, bitter herbs, stems and leaves (as teas, peach, cherry…) With water: the better part. Oranges, grapefruits, finger biscuits, and touches of salty smoke, that cannot not some from some fiery young HP. Finish: very long, grassier, more bitter, more peppery. Comments: another one that hits you right between your eyes – cheeks – Ray-Bans - ears (delete as applicable).


SGP:462 - 86 points.