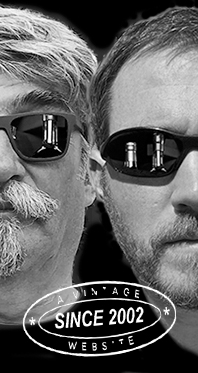 Home
Thousands of tastings,
all the music,
all the rambligs
and all the fun
(hopefully!)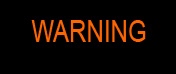 Whiskyfun.com
Guaranteed ad-free
copyright 2002-2017



What, yet another very stupid headline??? Anyway, Glenburgie's not an extremely common malt, although it seemed to sell quite well in Italy… in the 1980s. Will there be a revival? What's sure is that the indies seem to have or find many casks of Glenburgie these days. Actually, what's cool with the disappearance of the first-tier names in general, is that there're more second, and even more third-tier distilleries around, which lets us find out that some were actually… rather first-tier, and that we just weren't noticing them. Are you following me? Nah, you're right, better try these wee Glenburgies, starting with kings of this make, G&M…

Glenburgie 1995/2017 (56.5%, Gordon & MacPhail, Cask Series, refill sherry butt, cask #6342)


Still the older livery, are we going to feel a little nostalgia already? Nôh! Colour: amber. Nose: it is a relatively dry sherry, and yet it's full of cakes, butterscotch, puréed chestnuts, then rather earth and fresh concrete, clay, pebbles, and the obligatory walnuts. No excessive raisins and no 's.', that's good. With water: gets even drier, rather all on cocoa powder, black tobacco (Gauloises and stuff), then more earth, humus, mushrooms… A wee touch of Bovril too, or even Marmite. Mouth (neat): big, a bit old-style, rather on a lot of marmalade this time, Seville oranges, touches of pepper and chilli, and a wee bag of bitter almonds covered with raw chocolate. With water: wonderful citrus! Oranges, tangerines, lemons, almost all as marmalades and jams. The fainbtest note of ginger on top of that. Finish: rather long and rather spicier. Cloves, as expected from these casks. Comments: all very good, classic sherry 'à l'ancienne', as mustard makers would say.


SGP:461 - 87 points.

Naturally, such a good one will make you want another good one…

Glenburgie 1995/2016 (57.9%, Gordon & MacPhail, Cask Series, first fill puncheon, cask #6346)


Any keen observers will have noticed that this was a sister cask, and yet that those casks weren't similar. Fine. Colour: amber. Nose: it's a rather leafier, grassier, and even drier kind of sherry, with a wee mustiness this time, a lot of assorted mushrooms, and a large bag of old walnuts that someone mad would have over-roasted. I'm absolutely not against this rather complex dry style, even if it's really all about the cask. With water: almost no changes, it just got a little more approachable. Just as dry as before, and somewhat muddy. Mouth (neat): big, with this 'good' rubber at first, green coffee, cigar tobacco (when the tip kind of breaks in your mouth), more of those plentiful walnuts, and just a lot of sherry dryness. With water: resembles the sister cask now, this one having just a different kind of fruitiness, a little more towards cherries, perhaps. Morellos, a touch of pinot noir, northern Bourgogne-style. But hey, not 're-wine-a.k.a.-whisky-killer here! Finish: long, the expected tangerines having finally reached destination. Marmalades and, once again, a touch of cherry liqueur. Not obligatorily a Chambertin! Comments: too close to call, both casks were pretty great.


SGP:561 - 87 points.

Let's find some lighter ones…

Glenburgie 18 yo 1998/2017 (53.9%, The Single Casks of Scotland, hogshead, cask #900900, 267 bottles)


Their 17 yo from the previous year had been splendid, according to this humble taster (WF 89, close to perfection). Colour: straw. Nose: a fat and fruity spirit at first nosing, as if someone mad would have blended sunflower oil with apple and melon juices. The fact is that the fruitiness never stops growing after that, while it would involve melons indeed, but also peaches and fresh papayas. Which makes for, naturally, a fantastic combo. With water: oh, mango and banana peels! Mouth (neat): an immense fruitiness that will remind us of some mid-1970s Benriachs. Which makes sense, actually, when you know which distilleries belonged to whom and when. I know what I'm trying to say. Someone should further study the yeasts the industry's been using over the ages. No, of course not me. With water: immaculate fruitiness, perfection this time. Finish: medium, superbly tropical, with more mangos, guavas, papayas, bananas… Comments: but why those good folks in London-on-the-Thames would have labelled a 1976 Benriach as a 1998 Glenburgie, I frankly don't know. Some kind of game, perhaps? A joke? Pulling our legs?


SGP:741 - 90 points

(almost 91).

Glenburgie 22 yo 1995/2017 (53.1%, Signatory Vintage for Maltbarn, hogshead, cask #6508, 246 bottles)


For once Maltbarn haven't used their famous and rather arty labels. Colour: pale gold. Nose: this one's earthier, less extravagantly tropical as the TSMOS, and rather more marked by American oak (coconut and vanilla, marzipan), but the fruitiness does arise after two minutes, rather with melons and apricots this time, although mangos would not be absent either. Neither are passion fruits. With water: a little mint this time, leaves that you would have rubbed between your fingers. Mouth (neat): so easy, so good. Vanilla, coconut, chamomile tea, peaches, tangerines, mangos. There. With water: Careful, don't add too much water or it'll lose a part of its fruitiness. Finish: long, superbly fruity. More on citrus at this point, including zests. Comments: high-flying fruity malt whisky. Little Glenburgie, imagine!


SGP:651 - 88 points.

Perhaps a slightly older one?...

Glenburgie-Glenlivet 25 yo 1992/2017 (54.6%, Cadenhead, Authentic Collection, bourbon hogshead, 240 bottles)
Colour: light gold. Nose: coffee and cappuccino from the oak at first, then butterscotch and fresh croissants, which just flatters my Frenchness. This one is more on cakes than on fruits, but it does all this good. Pear tarte. With water: no wait, fruits are coming. Rather bananas and ripe apples, as well as white peaches. Or vine peaches. Mouth (neat): excellent, I'm afraid to say. A tad rougher, with rather more herbs and grasses, but it's also showcasing a very complex lemon-ness, tangy and tart, and yet fulfilling. Okay. Some spearmint. With water: phoo, that tanginess! And the chalk, lemons, mint, the two fennels seeds hidden behind those… It's all pretty perfect. Finish: medium perfectly balanced. Fruit peels and salad with a touch of honey. An unexpected salty touch in the aftertaste. Comments: I'll have to re-do my kind-of-official ranking of the distilleries soon. Glenburgie will be up for sure.


SGP:651 - 89 points.

Perhaps a slightly younger – and last – one, since we're at Cadenhead's?

Glenburgie-Glenlivet 13 yo 2004/2017 (54.7%, Cadenhead, Small Batch, two bourbon hogsheads, 576 bottles)


Just mouthwash after those wonderful older Glenburgies? Let's see… (being a tad provocative, I know)… Colour: straw. Nose: we're frankly on cakes this time, on croissants (tah-da-tah-da-tah-da-da-da…), on buttercream, hazelnuts, Nutella (don't die just yet), and on café latte (not Starbuck's funny ones, mind you). With water: alors ça c'est pas possible, un vrai croissant au beurre avec un vrai café-noisette ! Mouth (neat): it's pure butter cake, or tarte tatin. Or Breton kouign-amman. This is easy, and it is fingerlicking good. The casks were good for sure. With water: excellent given the age. A tad fruitier and grassier, more on zests, peach peels etcetera. Finish: medium, on both cakes and preserved fruits, especially peaches. Comments: another one that's super-good. Mind you, Glenburgie, that workhorse!


SGP:551 - 86 points.

Really very happy about this session! Goes to show that those stories about 1st-tier, 2nd-tier or 3rd-tier distilleries are just codswallop (and that branding in malt whisky definitely kills).

HOLD ON! There's more just in…

Glenburgie 22 yo 1995/2018 (56.7%, The Whisky Embassy Bonn, Reifferscheid, hogshead, cask #6520)


Looks pretty much like Signatory stock, which is a good sign, obviously. Remember Bonn was Germany's capital city. Sweet place and great Trockenbeerenauslese. Yep that's just one word. Indeed you could say TBA. Colour: straw. Nose: this one's different, as it starts with Comté cheese, meadow flowers, artichokes, raw chocolate, pinewood, pine cones… Some action in there! With water: grass, peels, and teas. A little clay and mud too. Mouth (neat): ale and fruit juice, hops, IPA, mangos, bananas, sour fruit juice, grapefruit… I would say this one's a little imperfect, but that's sometimes an asset. Indeed, this is no boring whisky (they have millions of casks of boring whisky up there in the middle of Scotchland, haven't they). With water: maltier, fruitier, with a little honey, stalks, stems, sour apples… Finish: long, malty, slightly ale-y, with citrus and cloves in the background. Comments: not an immaculate one this time, but it's packed with action. Danke schoen Bonn!


SGP:462 - 84 points.

I promise this will be the last Glenburgie. I mean, today's last Glenburgie.

Glenburgie 23 yo 1995/2018 (54.4%, Signatory Vintage for La Source, hogshead, cask #6584, 212 bottles)


Looks like we'll try all the hoggies within this parcel! Not… Colour: straw. Nose: similar to the German, that is to say with whiffs of flowers and flower cheese at first (tomme de fleurs), then rather chalk and fruit peels, Brussels sprouts, artichokes, apples, gooseberries... Peach peels, melon peel, bark… With water: almonds and sap, fresh wood and broken branches, almond milk, pine nuts… Mouth (neat): full fruits, fruit salad, preserved peaches, apricots, barley syrup, the tiniest marshmallow ever… With water: much sweeter, fruitier, on jams and syrups. Nicely citrusy, that always works. A touch of sweet beer. Finish: rather long, with some liquorice this time, fruit reduction and sauce… The cask imparted an earthy/spicy rootiness. Comments: notes of pomegranates and cranberries in the aftertaste – forgot to mention that.


SGP:551 - 86 points.