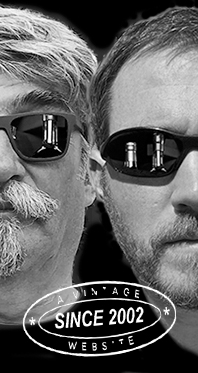 Home
Thousands of tastings,
all the music,
all the rambligs
and all the fun
(hopefully!)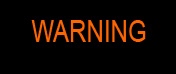 Whiskyfun.com
Guaranteed ad-free
copyright 2002-2017



I know another proper verticale would have been in order, especially since we might come across some of those lavenderised 1980s, but we need to break our chains from time to time. So, we'll go kind of randomly (but not aimlessly) today…

Bowmore 20 yo 1997/2018 (56.3%, Adelphi, cask #2414)


By Jove, we might start this a little 'too high'… Colour: office coffee. Nose: sherry! You know how it is, sherry and peat may tango to perfection, but the combo may also fail miserably and generate some pretty awful smells of old horses and dead whelks. Well, you see what I mean. Good news, no foul smells here, rather some new leather and a fresh pack of pipe tobacco, some salted and smoked almonds, Spanish ham, then perhaps a little plastic (new bin bag), dried kelp, cigar box, raw chocolate… With water: oh, H2O does wonders! Fantastic notes of well-hung grouse (nothing personal) with cranberry sauce and Cuban cigars. I've long lost touch but quite some years ago, I would have said big Partagas. Mouth (neat): no need to be afraid, this strange combo rather works. Mussels, black olives, raisins, leather, tobacco, caraway, ink and marmalade, plus blackberry jam. Thickish mouth feel. With water: once again water is queen. Perfect pepper and very bitter oranges, smoked fish, plus currants and pickled grapes. Finish: long, bittersweet, very orange-y, superb when reduced. And a little too harsh when neat. Comments: water is obligatory here; each bottle should come with a free quarter of Vitell! Right, why not Highland Spring, if you must.


SGP:466 - 88 points.

Bowmore 20 yo 1996/2017 (53.6%, Hepburn's Choice for SCSM China, bourbon, 243 bottles)
This one should be much cleaner and straighter than the Adelphi. It's always cool to taste whiskies for China (as long as we don't take each sample's carbon footprint into consideration, ha-ha). Colour: straw. Nose (neat): yes. Ashes, charcoal, beach sand, paraffin, linseed oil, fish oil, seaweed, oysters, peart smoke (kiln). As expected, this is the exact opposite of the Adelphi. With water: fantastic. Ever been to the farm next to Loch Gruinart on Islay? So farmyard, wet dogs (we are sorry, dogs), kelp, oyster shells, candlewax … Mouth (neat): just totally excellent. Grapefruit juice, menthol, seawater, camphor, smoked salmon, lemon, peat. Rather immaculate. With water: bone-dry white wine (verdejo, muscadet) and o.y.s.t.e.r.s.! Finish: long, clean, smoky, lemony, coastal. Comments: loved this very clean and well-aged Bowmore. Almost lace. Great vintages, great batches.


SGP:457 - 90 points.

Bowmore 22 yo 1998/2018 (53.6%, Hidden Spirits, cask #BW9618)
Colour: pale gold. Nose: rather the lighter, fruitier side of Bowmore, with these tropical fruits that do hint at the Distillery's swinging sixties. I'm meaning mangos and maracujas, as well as pink bananas. Then rather fish oils and very fresh seashells, especially clams. No complains so far. With water: these wonderful clean farmy smells again, that's perfect. Fermenting fruits and light grass smoke, plus some hops, IPA-style. Mouth (neat): oh really very good, full of citrus. Rather tangerines than lemons. Also pomegranates and other assorted fruits, it's actually very fruity for a 199Os' Bowmore, I suppose the cask did help. Very good, for sure. With water: a smoky fruit salad, really, but I'm not sure it needs water on the palate, as it tends to lose focus, just a tiny wee bit. Here I am, splitting hairs once again. Finish: medium, very fruity. All-vitamin fruit juice, cranberry, papayas, barley syrup… Comments: not a smoke bomb, for sure. Rather big fruits. An eminently lovable ueber-fruity Bowmore that just anyone would adore.


SGP:755 - 89 points.

Bowmore 35 yo 1982/2018 (46.8%, Murray McDavid, Mission Gold, for SCSM China, bourbon hogshead, cask #85214, 182 bottles)
Good, we loved the SCSM's Hepburn's Choice just a few minutes ago, but in my book, 1982 was to Bowmore what 1979 was to the Bee Gees, a tragedy. Kind of. Oh drop that. Anyway, careful now… Colour: gold. Nose: ah-ha, no cheap perfume so far, no artificial lavender, no air fresheners, rather some light puréed fruits, cassis, raspberries, cranberries… I'm also finding blood oranges, fresh figs, some very soft leather (is that calf?), a little candle wax, a very thin slice of fruitcake… What's this miracle? Where are the foul notes? And where are 'the ladies'? Mouth: well, mega-LOL! It is, indeed, of these ultra-bonbony Bowmores on the palate. It's as if someone mad had bought the largest pack of marshmallows they have at Marks & Spencer's and let them all infuse in a magnum of Smirnoff. And then added 500g of violet petals and 1kg of lavender flowers. Mad, really. Finish: medium and all on Parma Violets, as expected. What's good is that it hasn't got anything rotten, rubbery or sulphurous, you just have to enjoy Parma Violets. Comments: the nose was pretty fantastic, the palate was more… you know, Bowmore 1982. Worthy of a good score in my book, because of the nose!


SGP:734 - 82 points.

Bowmore 15 yo 1988/2004 (43%, Signatory Vintage, cask #42520)
This one for glory. Colour: white wine. Nose: sauvignon blanc indeed, and clay, some new plastic, some fern, a little mud, old and new magazines, mothballs… Well, this is a little unlikely, but some sides are pleasant. Fishing nets and, perhaps, preserved pineapples. Mouth: nah, we're still in the wrong years. Cassis bonbons, fish oil, plastic, a little gentian, violet sweets, grenadine… Finish: medium, on some kinds of burnt and smoked fruits. Comments: history. Friends often wonder about the end of the FWP period at Bowmore; well, in my book 1988 was still part of those vintages. Clearly.


SGP:645 - 73 points.

Some rest, we need some rest. We'll have classic Bowmore again next time. Unless, perhaps, one better vintage just for the road…

Bowmore 14 yo 1998/2012 (54%, Whisky-Doris, bourbon)
Not heard much from Whisky-Doris in recent times, hope they're doing just fine! Colour: straw. Nose: chalk, iodine, plasticine, seaweed, seashells. With water: these muddy smells that used to be found in 1990s' Bowmores. Like them. Mouth (neat): excellent, more medicinal than others, on mercurochrome, chalk, brine, capers, olives… With water: sour fruits (citrus), brine, riesling, chalk, etcetera. A touch of litchi. Finish: same for quite some time. Comments: rather ausgezeichnet. There, hoppla.
SGP:456 - 86 points.