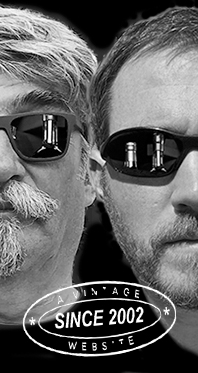 Home
Thousands of tastings,
all the music,
all the rambligs
and all the fun
(hopefully!)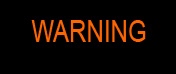 Whiskyfun.com
Guaranteed ad-free
copyright 2002-2017



Bunnahabhain until we succumb, part four

As we had said, let's try some youngsters, most probably peaters. Starting with a very, and I mean very young one…

Bunnahabhain 3 yo 2014/2018 'Staoisha' (60.7%, The Nectar of the Daily Drams)

Don't quite know what Staoisha means, sounds a bit Gaelico-Russo-Japanese, no? What's sure is that if our ever-reliable Belgian friends have bottled such a youngster, that should mean that something's happened in that cask… Colour: straw. Nose: a clean, straightforward peatiness, pretty Ardbeggian I have to say, and extremely kilny if you see what I mean. Raw peat smoke, 'visiting the maltings', limoncello. With water: more of all that, plus a maltster's old tweed jacket. Mouth (neat): peated lemons and grapefruits, really. With water: same, plus a little rhubarb and chewing green tobacco leaves, perhaps. Another one that's pretty millimetric. Finish: long, with more vanilla this time. Comments: very impressive at just 3. Mind you, this is barely whsiky! Sometimes, but only sometimes, excellence knows no age.


SGP:457 - 87 points.

Bunnahabhain 6 yo 2011/2018 'Moine' (59.7%, Le Gus't, hogshead, cask #704134, 278 bottles)


Did you know that in French, moine means monk? So it could happen that some good folks would believe this is some kind of trappist whisky. Colour: straw. Nose: it's most interesting to try this one after a 3 yo, because you can feel some new aromas coming out, especially medicinal ones, camphor, menthol, tincture of iodine. Other than that, it's all a bed of peat smoke, with only droplets of liquid caramel and vanilla custard. With water: a little tar now. Brake fluid, new bakelite… Mouth (neat): creamier, so even more limoncello-y, very clean, very potent, pungent, almost explosive, with a lot of smoke combined with quite some black pepper. Bang! With water: perfect. Tangerines coming out, perhaps mangos, limes… Finish: long, precise and concise, on smoked lemons. Comments: really looks like Bunnahabhain have upped the peatiness in their Moines in the 2010s. Am I not right?


SGP:457 - 88 points.

Bunnahabhain 10 yo 2007/2017 (56.7%, Signatory Vintage, Straight From The Cask, for La Maison du Whisky, hogshead, cask #140, 360 bottles)
I believe they had started to produce quite a lot more 'Moine' in 2007. Colour: white wine. Nose: my theory holds and stands, this is peaty but less so than the 2014 and 2011. On the other hand, it's fresher, more coastal, with more kelp and oysters, for example. One could add that it's closer to neighbours Caol Ila as far as styles are concerned – and not only geography. With water: a fistful of smoked barley. Mouth (neat): well, it's pretty peaty on the palate. Smoke, kippers, green lemons, lapsang souchong, lemon drops, lemon marmalade, green curry… With water: as almost always, citrus going up! Some Islay margarita? Finish: long, vertical, with a little stone (flints) this time. More lemon drops. Comments: high precision distilling conducted by the late John MacLellan. One of the sweetest gentlemen we could ever meet within the whisky business.


SGP:556 - 87 points.

A funny finishing, perhaps?...

Bunnahabhain 2007/2018 (46%, Scyfion Choice, Pastoral cask finish, 348 bottles)


These small Ukrainian bottlers do love to finish whiskies in their regional wines (in the broadest sense of that word), in this case Pastoral, which, apparently, is a red Moldavian dessert wine. Colour: apricot. Nose: this one isn't that smoky, neither is it frankly wine-y. Tobacco, raisins, and red peaches, that's what we're finding. What's more, the whole is not unbalanced. Mouth: desert whisky? Raisins, pepper, figs, maple syrup, strawberry jam, prickly pears, date wine, then more and more orange liqueur. That would have been blood oranges, naturally. Finish: medium, sweet, not liqueury though. Raisins and orange liqueur. Comments: really much more than just okay. Plus, which other occasions to taste Moldavian Pastoral would we have had?


SGP:652 - 80 points.

Bunnahabhain 11 yo 2004/2016 (49.7%, Single Cask Seasons, 1st fill sherry butt, cask #800195, 674 bottles)


Colour: deep gold. Nose: ah struck matches, leather polish, tar, metal polish, a little gas, a wee bit of black truffle, new sneakers, new stereo set straight from its box, stupid new AI devices, rubber, glycerine, e-cigarette… Mouth: a very funny baby indeed, navigating between raisins, leather, tobacco, plastic, and various polishes. Almost forgot to mention these very Jerezian walnuts. Finish: medium, always a little leathery, with remaining hints of sulphur. Nothing horrendous though, I think it's a very fine dram. Seville oranges in the aftertaste (I told you, Andalucia). Comments: idem.


SGP:462 - 80 points.

Ma2 2004/2017 (55.2%, Specialty Drinks, Elements of Islay, 1st fill bourbon barrel)
This is Margadale, another name for the peated Bunnahabhains. Excuse me? No, flippers and auction cats, 'Ma' does not mean Macallan in this context. Colour: straw. Nose: a clean one this time, fresh, beautifully coastal, rather delicately smoky, with pinewood smoke, peat smoke, grapefruits, pine cones, and just the usual drops of limoncello. With water: perhaps one tiny drop of pineapple juice. Mouth (neat): very beautiful, vertical, citrusy, smoky, with just touches of vanilla and a little salt. Simple and perfect. With water: even more so. Superb lemons and limes, plus a little olive oil, seawater, and a bitterer smoke. Finish: long, fruitier, and a wee tad lactic, certainly not a bad thing. Catalan cream. Comments: just excellent, some high-precision young peated Islay. Eternal glory to John MacLellan!


SGP:556 - 90 points.

I would say that little Ma did make for a perfect way of putting an end to our Bunnhabhain madness. Enough is enough.