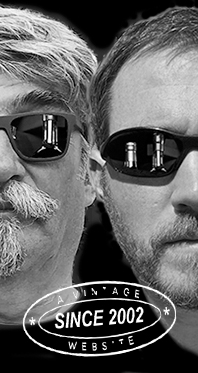 Home
Thousands of tastings,
all the music,
all the rambligs
and all the fun
(hopefully!)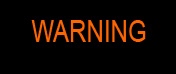 Whiskyfun.com
Guaranteed ad-free
copyright 2002-2017



Bunnahabhain
until we succumb,
part one

Bunnahabhain is easily the name that's to be found most commonly from the indies these days, as there are literally thousands of new casks launched every year, many middle-aged or even pretty old. So let's have quite a few of them and see what happens…First a young Bunny for the aperitif, if we can find one!

Bunnahabhain 11 yo (43%, Gordon & MacPhail, Discovery, 2018)


Colour: gold. Nose: nice malty porridge and muesli, fresh bread, pancake syrup, maple syrup, peanut butter, custard, plus a small spoonful of marmalade and one of apple compote. One Bunny for breakfast rather than the aperitif, as it appears… Mouth: very good despite a wee sulphur at first (matches), with some more marmalade, cinnamon rolls, gingerbread, cornflakes and notes of crude chocolate. Some mocha too, breakfast indeed! Finish: medium, rather dry, rather on coffee and chocolate, then ginger. Comments: would have been a 85 guaranteed without the used matchsticks on the palate.


SGP:451 - 83 points.

Bunnahabhain 12 yo 2005/2018 (48.4%, Douglas Laing, Old Particular, refill hogshead, cask # 12545, 355 bottles)
Colour: straw. Nose: fully on butterscotch, shortbread, macchiato, Golden Grahams, then oranges and a little coconut oil. Easy, nice, pleasant. Mouth: in keeping with the nose. Fresh, fruity, on muesli, cassata, white chocolate, more cornflakes, vanilla, café latte… They could sell this at Starbucks' (heaven forbid!) Finish: medium, a tad peppery, cake-y. Marmalade, a touch of salt, malt. Comments: just very good, not much else to add. Typical 85 points in my little book.


SGP:551 - 85 points.

Bn7 16 yo (55.7%, Elixir Distillers, Elements of Islay, oloroso sherry butts, 2018)
Bn6 had been very good (WF 86). Colour: amber. Nose: rather coconut than sherry, as if the casks had just been rejuvenated. A lot of custard too, various breads, all-spice, lemongrass, rosehip tea, a little turmeric, then dried figs and honeys, as well as caraway and cloves. Rose petals, even litchis coming out. Very nice, not sherry monster at all. With water: rather wonderful. Proper sangria, peonies, fresh figs… Mouth (neat): rich and yet balanced, with really a lot of fresh walnuts and cigarette tobacco at first, then pumpernickel and some kind of honey-glazed ham. A lot of action in there. With water: a little earth coming out, rather more tobacco, a little tea (oak)… Finish: medium, really fresher than your average ex-butt whisky. Blood oranges in the aftertaste. Comments: I think this one is excellent. Careful, it goes down very well.


SGP:651 - 87 points.

It's time to have this one too…

Bunnahabhain 16 yo 2001/2018 (53.4%, The Single Malts of Scotland, oloroso sherry butt, cask #1254, 602 bottles)
Should be similar to the previous one. Colour: gold. Nose: well, this one's even fresher, and certainly more maritime than the Element of Islay. Tangerines and sea breeze, candle wax, fresh-rolled Indonesian cigarettes, kelp, sloe, lemongrass… Love this, really do. With water: just very perfect. Reminds me of when I bought my first pack of cigarettes, some Camels, in the city of Dusseldorf, while I was 12. They were having vending machines in the streets, I would have never dared asking for a pack of cigarettes in a shop! Anyway, I never smoked those cigarettes, but boy did I nose them! But why am I telling you all this?... Mouth (neat): simply amazing, with a wee smokiness, overripe apples, pink grapefruits, hawthorn tea, fresh hazelnuts, nocino (green walnuts liqueur)… And echoes of the older official 12, which was really marvellous back in the early 1990s. Honeyed nuts, praline, heather and all that. With water: exceptionally complex, slightly peaty and very nutty. So very Bunny! Finish: long, firm, roasted, nutty, honeyed… Comments: impressively fresh and complex. Everything's right in this bottling.


SGP:651 - 90 points.

Bunnahabhain 9 yo 2008/2017 (58%, Duncan Taylor, The Octave, cask # 3813679, 67 bottles)


More of those crazy micro-bottlings by DT. Colour: gold. Nose: it's relatively shy at first sniffs, rather on fresh bread and barley, muesli and porridge, then sawdust and oak spices, especially cinnamon and nutmeg (touches). Notes of ale and even Guinness too, rather unexpected. With water: gets easier, simpler, with more barley, apples, and citrus. Easy as an easy cake. Mouth (neat): as usual you feel the oak, but it's a sweet, rounded oak, rather on citrus and spices, and rather moderately tannic. Good balance even if indeed, you do feel the flavouring. With water: ginger, caraway, a bit of curry, that's the oak treatment. Oranges. Finish: medium, on some kind of spicy orange cordial. Comments: nothing wrong with these wee pumped-up babies.


SGP:551 - 80 points.