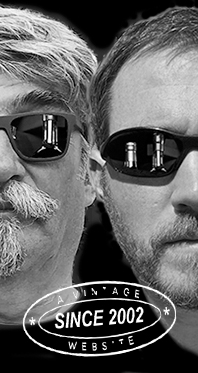 Home
Thousands of tastings,
all the music,
all the rambligs
and all the fun
(hopefully!)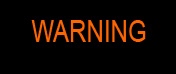 Whiskyfun.com
Guaranteed ad-free
copyright 2002-2017



Bunnahabhain until we succumb,
part three

Looks like we already downed ten of them, and we have ten more. Or twenty. Thirty?... Let's remain careful…By the way, just yesterday Distell have published some update about their complete refurbishment of the Distillery.

Bunnahabhain 28 yo 1989/2018 (43.8%, Cadenhead, Small Batch, two hogsheads, 432 bottles)


I doubt this baby could overtake Cadenhead's fantabulous 23/1994 that we had last time (WF 91), but you never know… Colour: straw. Nose: it's a soft, relatively creamy, yet almost aerial Bunny, with touches of bananas, apples, barley, starfruit (I know those are shy fruits) and fresh croissants, which leads us to sourdough and, perhaps, hay. A pretty natural profile I would say, pretty bready. Mouth: not the 1994, but it's fine and indeed, one of those very 'naked' Bunnies. No, not Heffner's Bunnies. A little sourdough again, crushed bananas, apple compote, green tea, and a few green spices. Ah and those starfruits. Finish: medium, on pretty much the same flavours. A tad branche-y, perhaps, as Tarzan would have said. Comments: a rather soft and green Bunnahabhain, not pumped-up, all natural. Quality stuff.


SGP:461 - 87 points.

Bunnahabhain 28 yo 1989/2017 (41.3%, Antique Lions of Spirits, refill sherry, 388 bottles)


This baby came with butterflies, but will it be light? Many casks in this series of, err, casks had dropped below the 45% vol. point. Colour: straw. Nose: rather similar, as expected, but probably a little fruitier, with added mangos and papayas. Other than that, bananas, barley, syrup, fresh pastries, dough… Also fresh almonds, with a nod to fino sherry. Was it an ex-fino cask? Mouth: it's a little more active shall we say, with touches of copper, a touch of chlorophyll, fruit peels, green pears, otherwise bananas and papayas again, green tea, some marzipan… Finish: medium, greener again. Apple peel, green tea, sauvignon blanc… Comments: these batches aren't quite spectacular, I find them rather gentle – with some exceptions.


SGP:561 - 87 points.

Bunnahabhain 27 yo (48.4%, The Single Malts of Scotland, Marriage, 2018)


Four casks have been blended together here, all refill bourbon hogsheads from three different vintages. I suppose this baby will be a little bigger than the 1989s. Colour: pale gold. Nose: again, some creamy yet light Bunnahabhain goodness, with rather more custard this time, and rather less bananas, although there would be bananas 'of course'. Candyfloss, crème au beurre, tangerines this time, dandelions, sunflower oil, then a little paraffin and a kind of waxy greenness that's adding depth. Mouth: very good, citrusy, with excellent herbalness, notes of manzanilla and vin jaune, walnut oil, white peaches, and those tangerines again. A wee feeling of Japanese sweet bean paste, what's the name again? Ah yes, anko. So, anko. Finish: medium, fruity, yet rather firm and waxy. Comments: even if this series is called 'marriage', bachelors will like it too (whaaat?)


SGP:551 - 89 points.

Bunnahabhain 34 yo 1980/2014 (45.4%, Sansibar, sherry cask, 220 bottles)


Colour: gold. Nose: ah, more body, more roundness as well, more liqueurs, more mandarins, more maracuja, more cassata ice cream, more vanilla, more honey! So indeed a fuller one, curious about the palate… Mouth: these are a little more 'obvious', and naturally a little oakier, which is not a problem here. Apricot jam, green tea, tobacco, grapefruit peel, then the expected walnuts and cinnamon from the old cask. Finish: long, tenser, with more citrus peel. Pepper, nutmeg, ginger. Green tannins in the aftertaste. Comments: more immediate than the 1989s, but also a little simpler, perhaps.


SGP:561 - 87 points.

Bunnahabhain 37 yo 1980/2018 (44.4%, North Star Spirits, refill hogsheads, 140 bottles)


1980… wasn't that the big year of Duran Duran? Apologies… Colour: gold. Nose: halt! Stop it! A perfect creamy fruitiness in action here, with mirabelles, apricots and papayas at play. Then tinier aromas, incense and cedar wood, sandalwood, potpourri, rose petals, geranium flowers, maracuja, old orange liqueurs… This is just perfect and even a tad old-Sauternes-y. Kind of, litchis are missing in action. Mouth: yippee. Everything's in place here, this is the Berliner Philarmoniker. Clean guavas, pink bananas, muscat grapes, passion fruits, orange juice, sherbets and creams, rosehip and hawthorn teas, a touch of gewurz… And mind you, it's not even exactly 'oaky', even if of course, at this age, you do get a little cinnamon and black tea. Finish: medium, fresh, fruity, citrusy, balanced, refreshing, never tannic. Comments: I should have tried this one earlier, my bad. Impeccable selection.


SGP:651 - 91 points.

There's old and there's older…

Bunnahabhain 43 yo 1975/2018 (41.4%, The Single Malts of Scotland, Director's Special, refill hogshead, 341 bottles)


Colour: gold. Nose: frozen time. Mild woods (not especially oak) and various stone fruits, prunus, apricots, greengages, almonds, white cherries, peaches… And muesli, marzipan, hazelnut liqueur… All that is whispering a bit, but there's much elegance and balance. This is not an antique whisky, mind you! Mouth: indeed, it's at a turning point. The spirit is about to lose the fight against the oak, but that hasn't happened yet. Say we're between last night's earl grey tea that's remained in the teapot, chamomile, and tobacco. Plus cider apples and touches of avocado (not that we'd need a lawyer here). Finish: a little short, peely, tea-ish. Comments: the old tiger still roars, but it's starting to be the swan's song (with apologies to all zoologists within our most distinguished readership).


SGP:461 - 87 points.

Of course there's even older… Like, one Bunny that was being bottled while the previous one was being distilled… That's right, in 1975!

Bunnahabhain 28 yo 1947/1975 (75°proof, Matthew Gloag & Son)


Matthew Gloag & Son of Perth used to be merchants, blenders and bottlers, and creators of the Famous Grouse. They've been absorbed by Highland Distillers/Edrington. But watch their old bottles, many are proven fakes. Not this one, though… Colour: gold. Nose: yeah, Bunnahabhain was peated at that time, and that's obvious in this sumptuous half-almondy, half-petroly nose, full of balms, oils, camphor, bandages, embrocations… We're reminded of teak oil, seaweed, tar, caraway liqueur, chartreuse, and cigarette smoke, leatherette, bakelite, old records (Duke Ellington, or the first 25cms-10-inch…), carbon paper… Mouth: amazing, really. As idiosyncratic as similarly aged old Laphroaigs, that is to say as medicinal, but rather less tropical (no passion fruits here), and certainly tarrier. I would imagine many old kinds of oils only made and used by alchemists, as well as stuff that one could find in old Bugatti or Hispano garages in the 1920s. Right, Renault or Vauxhall too. Natural rubber tyres, castor oil, paints, leather polishes, early plastics, stuff like that. Pretty fantastic. Finish: long and amazing, rather more herbal, very complex, tarry… Waxed herbs or something made by a smart shaman. I'm sure this cures most modern illnesses. Comments: what a thrill to be able to taste these immediate-post-war whiskies, especially the peated Bruichladdichs or Bunnahabhains! Sadly, they are extremely rare… Oh and I would add that wartime, or post-wartime whiskies were all rather peated, since fuel was still in short supply. Just check the 1940-1950 Macallans! (while carefully avoiding the numerous fakes)…


SGP:463 - 94 points.

So, another session done, next time we'll try to have some recent peaters from Bunnahabhain's.