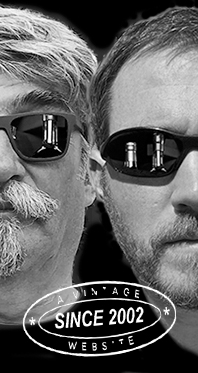 Home
Thousands of tastings,
all the music,
all the rambligs
and all the fun
(hopefully!)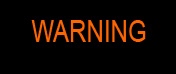 Whiskyfun.com
Guaranteed ad-free
copyright 2002-2017



Bunnahabhain until we succumb, part two

We're simply going on with our exploration of indie Bunnahabhain.

Bunnahabhain 14 yo 2001/2016 (59.6%, Wilson & Morgan, Barrel Selection, butt, cask #1430, 580)


I just wanted to ask, is it okay to have butts within a 'Barrel Selection'? (S., diving to new lows…) Colour: gold. Nose: a fair butt, no excessive raisins, some very nice earth, autumn leaves, chestnuts, raw chocolate (no industrial junk), notes of sweet Marsala, moss, fern, pine needles… All that is pretty enticing I have to say. Love forests! With water: wonderful. Figs poached in white wine, honeys, hints of paraffin, figs… This is really top notch Bunnahabhain. I can feel a high score coming… Mouth (neat): extremely good, in line with the 2001 by Single Malts of Scotland that we had yesterday. Grapefruits, teas, maraschino, green walnuts, caraway liqueur, Fernet-Branca… With water: bingo. Chocolate, cigars, figs, pinesap, oranges. Perfect combo. Finish: same for a rather long time, with more honey and all-spice in the aftertaste. Comments: these batches are pretty perfect. Not a throwaway this far.


SGP:551 - 90 points.

Time to drop sherry. Temporarily, probably.

Bunnahabhain 22 yo 1995/2018 (46.5%, Valinch & Mallet, bourbon hogshead, cask # 18-2201, 256 bottles)


Colour: gold. Nose: ooh this is different. Roots, celeriac, gentian, almonds, lamp oil, beach sand, heather honey, marzipan… To tell you the truth this is not extremely 'Bunny', I would have rather said a softer Highland Park. A wonderful softer Highland Park. Mouth: no, really, this either not Bunnahabhain, or it's been matured or finished in an ex-peater cask, why not one of those Bunnahabhains 'Moine'? (more about those later, by the way). So an earthy smokiness, wonderful lemons, drops of cough syrup, more heather honey, lemon curd, tobacco, earth, something reminiscent of… floated wood? This is really very good. Finish: rather long, superbly candied and yet fresh, citrusy, delicately smoky… In truth I think this is rather extraordinary. Comments: indeed a surprise. I don't know what this really is, and I'm not sure I should care, but it's just totally brilliant and characterful fresh whisky that was born next to the sea (of some sorts). Enigmatic, yet glorious schtuff.


SGP:563 - 91 points.

Bunnahabhain 23 yo 1994/2018 (54.8%, Cadenhead, Authentic Collection, bourbon hogshead, 195 bottles)


Colour: straw. Nose: a clean and rather mentholy Bunny, rather more on fresh bread, muesli, lemongrass, porridge, melon… Well it's not impossible that I would have rather said 'Bruichladdich'! But weren't they sister distilleries? With water: chalky lemons? Right up my alley! Mouth (neat): a pristine melony arrival, then a smoky/salty development leading to some perfect fresh citrus. Corsican citrons and limoncello. Another one that's pretty stunning! Between us, Bunnahabhain is slowly becoming 'Grand Cru', but that has strictly nothing to do with the owners, it's all the indies' work. They should pay them, build an altar, and do some ritual dancing every Friday nights while singing psalms. Drop the singing. With water: Clynelish? I am not joking. Finish: long, sharp, fresh, mineral, lemony. Comments: what's happening? Struck by Bunnahabhainitis? It's a stunning distillate, provided you keep it clean, age-stated, and not buried under tons of stupid cheap oaks and wines.


SGP:561 - 91 points.

Let's try to find a bad one, or you're going to get suspicious… Eenie miney mo… Oh, no…

Bunnahabhain 28 yo 1989/2018 (44.9%, Liquid Treasures, bourbon cask)


An excellent little house, and great people, I doubt this will be bad enough for us… Colour: gold. Nose: vegetables! Love vegetables in my whiskies. Celeriac, turnips, even tomatoes, also sour dough, fresh baguette, porridge, baker's yeast, leaven… We're very close to nature here, with very minimal cask influence. Muesli, beer, wine lees, gentian, wild carrots, yoghurt… Mouth: well it is strange-ish indeed. What's cool on the nose may become a little… this and that on the palate. Mashed turnips, leaves, green walnuts, canned peas, sweet bread, carrot cake… Some peppery liquorice too, which, I agree, is not to be encountered very often. Finish: rather long, lemony, but with a few very tiny notes of plastic and tar. Comments: extremely fine and totally worth it, but possibly a little more uncertain and unlikely than the cleaner previous ones. But remember difference is life!


SGP:462 - 85 points.

A last one, but we may go on tomorrow…

Bunnahabhain 26 yo 1991/2018 (50.3%, Malt Musketeers, first fill sherry butt, cask #4321)


Some very micro bottling here - or some re-bottling? Now we've already tried some excellent whiskies by these tiny bottlers, such as a brilliant St. Magdalene. Colour: deep amber. Nose: perfect cake-y sherry, a style that goes well with Bunnahabhain. Remember all those glorious official bottlings of some 1960s vintages? 1963? 1968? What I'm finding here is some copper (grandma's kettle), sponge cake, puréed chestnut, 'smelling an engine', lamp oil, vinyl, vin jaune or manzanilla, Cuban cigars, pine cones… All that is pretty beautiful! With water: subtle patchouli and leather, old books, mutton suet, chestnuts… Mouth (neat): yep. Bitter oranges, sour fruits, custard, butterscotch, fig arrak, panettone, kougelhopf, fermenting sweet grapes (raisined wines, straw wine, Carole Bouquet's Pantelleria…) With water: gets a little more chocolaty and coffee-ish. Orange squash. Finish: medium, really all on Panettone, orange blossom water, oriental pastries, coffee… Comments: some walnut cake in a bottle. Excellent, once again.


SGP:461 - 87 points.