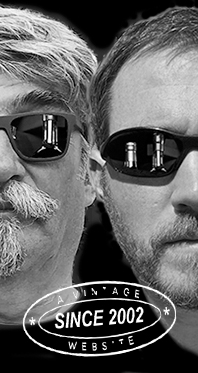 Home
Thousands of tastings,
all the music,
all the rambligs
and all the fun
(hopefully!)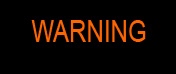 Whiskyfun.com
Guaranteed ad-free
copyright 2002-2017



Celebrating my 15,000th whisky review

In Whiskyfun's early days, I would never have thought I'd eventually accumulate tasting notes for ten thousand different whiskies, a milestone that I've finally reached in 2014. And here I am, five years later, about to write a wee review for my personal 15,000th!

What has changed since 2014? Not much at WF's end, we're still trying to keep it as low-tech – audience is still growing a bit, so why change? - and unobtrusive as possible, and of course fully independent. No monies involved, no miserable edvertorials, no paid banners for whisky or teeth-whitening pastes, as little self-promotion as possible, just whisky (and a few other spirits). Oh and there's Angus, who's of great help with his impeccable – and very similar to mine – tastes and his wonderful writing skills. Whiskyfun's Edinburgh branch is in full swing, hurray!

| | |
| --- | --- |
| As far as the whisky world is concerned, I do not spot many changes either, the trend that consisted in replacing time with hyperactive casks is going on, some prices are getting ridiculous (but remember, high prices for genuinely small batches mean nothing statistically), and even more new distilleries are being built all over the world, while anyone who's got a wee still in a corner of an old barn has started making 'whisky' as well. Or antifreeze. Mind you, whisky is the current golden goose. Is it not? | |

What's sure is that very few whisky makers are still talking about their distillates, nowadays everyone's busy with 'wood technologies' that would almost erase any spirit character anyway, unless it's really big and fat. PX-treated wood, shaving/toasting/recharring, or using unlikely (they say innovative) wines from just anywhere - with whisky you can now really learn a lot about the various wine regions ad grape varietals -, all methods that would allow most distillers to produce relatively acceptable whisky within a much shorter period of time.

And time is still money.
But do not get me wrong, while I still prefer distillate-driven spirits and refill wood, by far, I have found quite a lot of 'new-method', or 'modern', or 'flavour-led' whiskies that I really enjoyed, even if I would not be able to accurately identify the distilleries most of the times. And between us, in many cases the distillery is not that important anyway. Who could tell between two young ex-refill Speysiders, after some re-racking in very heavy PX or STR casks (the equivalent to quartz in watch-making)? Certainly not this humble taster, who believes that only very characterful distillates would manage to keep their say under such loud circumstances. You know, some peaters (not even sure), Ben Nevis, Springbank, Clynelish, HP, Benromach and a few others… But indeed, I shan't complain and I need to admit that I've tried many a revamped Aultmore, Glen Moray, Aberfeldy or Glen Spey that I've found pretty palatable, if not totally otherworldly.

What is also sure – well that's a personal opinion - is that there's less and less bad malt whisky around, at least in Scotland. The only fear I keep having is that some folks would do more and more pre-blending, while keeping the single malt denomination. Like, finishing some weakish Glenwhatever in 'Laphroaig casks' to botch it up, without saying anything. Beyond what's legally allowed or not, is the end result a blended or a single malt? What do you say?

Anyway, as I said all is fine at WF, we're having many very good (if not always stellar) whiskies, whilst most greater distillates seem to remain in full form, unless a little over-wooded or buried under cheap PX. Sorry if I'm rambling.

So, how shall we celebrate my 15,000th whisky review? What will it be? Well, I decided to play it safe, and to pay tribute, once again, to that little distillery up there in Sutherland that's currently being rebuilt: Old Clynelish, a.k.a. Brora Distillery. We'll also pay tribute to three kinds of 'entities' that are very important to me and without which or whom such a website/blog simply could not exist, namely the distillers and bottlers, the whisky bars and retailers, and of course my friends.

Let us proceed, if you agree…

(You really racked your brain again, S.!)

14,998th review, this one thanks to a great whisky bar, the Golden Promise in Paris, and to their much friendly and very knowledgeable manager, Monsieur François Piriou.

Brora 24 yo 1977/2001 (56.1%, OB, Rare Malts)
This baby from UD's May 2001 rotation. I remember you could easily find it in shops here in France for 79.00€, and naturally, I've tried it many times and even downed some bottles, but I never wrote a proper tasting note. What I remember, having said that, is that after the 1972s that had taken Whiskydom by storm, we used to be 'mildly disappointed' with these vintages, basically because they were less smoky. But it was a different era and peat was still reigning supreme. Colour: gold. Nose: this is well Brora, and after many years of rest in their bottles, I would say the 1970 – 1977 vintages tend to converge as far as styles are concerned. For example, I'm finding a both farmier and more mineral smoke, which is an instant hit in my book, while thanking the owners for having missed their main goal, which was, originally, to mimic their superstars from Islay. Fantastic notes of old fabric on the beach, wet dogs (love you, dogs), damp old cardboard boxes forgotten in a cold wet cellar (say Pol Roger, any whisky lover's favourite bubbles, it seems), and just a pile of coal. But Brora is like Ardbeg, it's sometimes hard to describe and you rather feel like only writing 'Brora!' or 'Ardbeg!' With water: at a garden centre. Cut plants, manure and other fertilizers, Roundup… No, not Roundup! Tends to gain polish and even roundness after two minutes, with even notes of Parisian croissants. No, no tear gas. Mouth (neat): it's the farminess that tends to dominate, with some hay and grass, bitter tobacco, a touch of burnt caramel, and rather a lot of cardamom. I think it'll need a few drops of water… With water: some sweetness (cranberry juice, perhaps) but all the rest is rather on hay, bitter grasses, and indeed a grassier smokiness. It is, in fact, very Brora. The descriptors may well not be very appealing or sexy, because the spirit is relatively austere, but I can confirm that it is grand whisky. Finish: not as long as that of a 1972, partly because the peat level was lower, but some salt is coming out. More costal, globally. Comments: I had no notes but I had a score. I shan't change it.


SGP:365 - 92 points.

Thank you François and le Golden Promise, and thanks to all whisky bars and retailers in the world (right, not to those stinky tax-avoiders called a****n.com and their lackeys that anyone not totally insane should start boycotting NOW. As Frank Zappa used to kind of say, when the snow is yellow, don't eat it)!

14,999th review, this next baby provided by my great young Edinburghian friend, Angus MacRaild, who's a die-hard lover of any whisky finished in Chilean red wine - and yet my co-taster at little Whiskyfun.

Brora 1977/1996 (59.4%, Scotch Malt Whisky Society, #61.5, 'An Islay by another name', 216 bottles)


This other 1977 comes, actually, from a bottle I had in my own stash, but for good reasons too long to explain, it ended up in Angus's expert – I'm not saying safe - hands. Colour: full gold. Nose: like most Broras by the SMWS, it is rather on the austere side (grass smoke, coal smoke, coffee dregs, soot), but it seems that for once, it was matured in a rather active cask, perhaps even first fill bourbon. That imparted some lovely whiffs of camphor and menthol; also café latte, cough syrup, and very old Sauternes that got mentholy as well. More splendid than I had expected, so far. With water: superb! Raw wool, a walk on the beach, embrocations, old hessian, tarry ropes… It's lost anything a little raw, and got just sublimely precise. Love that. Mouth (neat): sweet Vishnu! This is a very powerful combination that's involving cardamom once again, kippers, concentrated lime juice, heavily salted liquorice, more coffee dregs, tobacco, then something very tertiary such as dried tangerine skins (chen-pi) and some kind of curry, rather Indonesian-style. A true powerhouse, one of the MC5s of whisky. Yeah, to each his/her references. With water: wham! Once again it got a little more coherent, focused, chiselled, vertical… And chalky. Finish: long, with a feeling of having just had the best Chinese green tea ever. Comments: the best Brora by the honourable SMWS? Could be, since I'm not sure they ever bottled a 1972. A whisky that I simply find luminous. Angus, could I have my bottle back (provided there's anything left, which I doubt?) Almost devilish.


SGP:566 - 94 points.

Thank you Angus, and thanks to all my whisky friends who've always supported Whiskyfun over all those years! And now, my…

15,000th review, thanks to Diageo who've stunned the world (well, certainly this little taster) with their decision to re-start, after a lot of work, Brora Distillery, while preserving the features that used to produce the most beautiful malt in the world until 1983, such as the worm-tubs, the stills, and even the old weather vane! That's my definition of innovation, making a product as it used to be made when it was best. Who would paint over a Canaletto or re-compose the Zauberflöte? Only Mr. Bean! Diageo have also been celebrating Brora/Old Clynelish's 200th anniversary in 2019, with a 40 yo 1978 that's simply going to be my 15,000th whisky. Here it is…

Brora 40 yo 1978/2019 (49.2%, OB, 200th anniversary, Exclusive Release, 1819 bottles)
This one from twelve (12) American oak hogsheads. Love the nod to the year of foundation (1819 – hey, could we have the remaining litres?) and the fact that they have decided not to bottle it in one of those tasteless and often frankly ugly crystal decanters that make many people cringe and cry at airports and that are the despairs of any self-respecting cleaning lady. Colour: pale gold (hurray). Nose: oh, but it's soft, even kind of light at first nosing. It's true that 1978 is not 1977, which is not 1972. I know, a penetrating statement of the obvious, as they say. I do find notes of flowers (jasmine, lillies) and tropical fruits (maracuja, mangos) that, seriously, do hint at 1960s Laphroaig. Not a bad reference, is it? Other than that, I'm finding many smaller aromas, bandages, seaweed, clams, chalk, beach sand, half an olive, pu-her tea, fresh almonds, even a few drops of Meursault… Well, say proper chardonnay, although it would rather move towards some sharper sauvignon blanc over time. That's the thing with an old malt that's spent a long time in good 'moderate' wood, they get much more complex and elegant. That's the word, it's a very elegant Brora. Mouth: you would be forbidden for thinking this is Clynelish, because indeed it is very 'Clynelish,' even if rather on the citrus front than on the waxy one. It is perhaps even a tad fragile here and there (there's a little tea-ish oak), but as soon as you open the drawers, you'll find myriads of tiny flavours. Oranges, star anise, coriander, mint, liquorice, small berries, citrons and tangerines, chalk, fennel seeds, smoked eel, ex&@fc (sorry, that was Aston, WF's chief mouser walking on my keyboard – I'm not joking!) and then lime, starfruit and green apples, and touches of sauvignon blanc once again. Pouilly-fumé. Finish: very fresh, long, rather on fresh marzipan, lime juice, beeswax - at last – with a peppery smokiness in the aftertaste, ala Talisker. Comments: I've mentioned quite a few wines in this note, which could be a little disturbing indeed, but I believe this wonderful, refreshingly un-oaked old Brora does share many similarities with some of the greatest whites, without being winey, not a bit of it!


SGP:454 - 93 points.

Thank you, Diageo, and thanks to all the distillers and bottlers who've supported and who keep supporting this little website by fearlessly providing some of their whiskies. I've forgotten about the others anyway, while it's also true that the better distillers tend to send more booze than the lesser ones – or than some of the ones who've handed over those issues to PR agencies that only want two things: seize, and then keep control of 'the noise'. Very bad move on the middle and long run if you ask me, but there, I'm afraid it's the short-term that counts when you have bills – or shareholders - to pay. Oh don't get me wrong, some PR agencies are doing a fantastic job, but some are really useless; those would be, in general, the ones that think they know, but actually know zilch about whisky, in true Dunning-Kruger fashion. Of course no names.

Anyway, all is well, there's more whisky around than there ever was. Did you know that 20 million casks do lie in the Scottish warehouses, which represents, ach, around four casks per inhabitant, including toddlers?

Pace e salute, peace and santé/cheers to you.

Check the index of all Brora we've tasted so far

To finish this off, a wee anecdote...

A few months after having tasted it, I had sent one of the three bottles I had tried on September 14, 2014 to celebrate my 10,000th whisky review to a friend who was a member of the crew of a movie called 'Ma Loute' (Slack Bay in English), with French actors Juliette Binoche and Fabrice Luchini. It was that rare (and controversial) Royal Edinburgh (OB, James Ainslie & Co., driven cork, +/-1910) that I had scored 91 points and that's now become a true movie star since my bottle was featured for a good two minutes in one of the main scenes of the film! But the actors could not actually try that magnificent pre-Brora, as I had shipped the bottle... empty. I'm no fool.