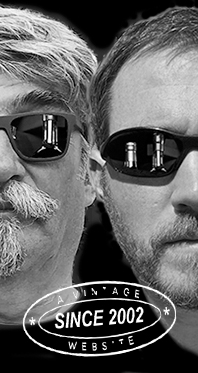 Home
Thousands of tastings,
all the music,
all the rambligs
and all the fun
(hopefully!)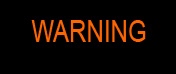 Whiskyfun.com
Guaranteed ad-free
copyright 2002-2017



| | |
| --- | --- |
| | Clynelish plentifully |

You know that old saying from up there in Sutherland, there are three kinds of people, the dead, the living, and the ones that drink Clynelish. Grouped fire today, probably, as in my opinion, Clynelish's distillate remains permanently top-notch, unless you come across some of the lighter batches (more fruit and no wax), or some sherry cask that's been used without much care. Because in my book, fat Clynelish and sherry may sometimes clash. I know, not the first time I'm telling this, but in general, wine – including sherry - works better with lighter spirits that are easy to dominate, or with a few big malts that do perfectly fit, such as Mortlach. Let's see what we have…

Clynelish 9 yo 2010/2019 (58%, Thompson Bros., bourbon, 240 bottles)
Colour: white wine. Nose: a little harsh at first, rather on raw artisanal kirsch and even acetone, but that won't last for more than one minute, although you feel that it is almost obligatory here. Notes of raw white calvados, distilled cider... So, with water: there, chalk and clay, grapefruit skins, sourdough, paraffin… It's really water that brings out distillery character here. Mouth (neat): very young, but great white mezcals are young too. I mean, the distillate speaks out with not oak in the way, fat, waxy indeed, with notes of cherries and citrons, and just this rugosity that comes from young age. Cherry-flavoured bubblegum. With water: melons and lime, on a bed of flint and bits of church candle. Amen. Finish: more of that, plus a little grass and a touch of petrol. Or petroly stuff. Good riesling from a good terroir (muschelkalk, or coquina). Comments: very typical and as good as it gets at this very young age. Great citrus, it's almost some readymade whisky sour.


SGP:652 - 88 points.

Clynelish 8 yo 2010/2019 (57.8%, Scotch Malt Whisky Society, #26.129 , 1st fill bourbon barrel, 'pineapple ramen', 231 bottles)
I've heard this straight from the horse, Christopher Walken has been hired to write the names for each bottling. Colour: white wine. Nose: very similar, obviously, just a little grassier and even more austere when un-reduced. Same acetone and mercurochrome at very first nosing – this one would cure anything. The fruits start to appear even before water's been added this time… With water: chalk, orange squash, candle wax. Mouth (neat): immediately extremely fruity, which does not mean that it isn't waxy as well. Peaches, oranges, tangerines, and perhaps less lemons than usual. Really very fruity, almost sweet. With water: few changes this time, perhaps a little more lemon? A little leather too, but first and foremost, it's rather a fruit bomb. I'm expecting pineapples in the finish, even if that would be… a first, Mr. Walken. Finish: pineapples? Rather tangerines, juicy fruits, beeswax, barley syrup, a wee bit of biscuit… Comments: irresistible, even if I liked the Thompsons' a little better yet. But not enough to warrant a different score – I should start to do halves and quarters. Of course not.


SGP:751 - 88 points.

Clynelish 14 yo 2005/2019 (51.8%, Gordon & MacPhail, Connoisseurs Choice for The Whisky Exchange, cask #19/090, refill sherry hogshead, 224 bottles)


Just like Cadenhead, G&M tend to have more sherry-casked Clynelish, but this is refill, so we should be safer. Colour: gold. Nose: yeah well, burnt matches, autumn leaves, tobacco, a wee grey truffle, roasted chestnuts, pine cone smoke, soy sauce, a drop of sour cream, old toolbox… Balance seems to have been found, but you never know… With water: nocino, walnut wine, proper old oloroso, maduro cigars. Lovely! Mouth (neat): clearly a feeling of peat, then old walnuts, pemmican, and chewing on your cigar. The distillate's citrus shines through, for the better. With water: no ore peat, that may have been the sherry, rather bitter oranges, more walnut wine, some kind of salty toffee (do not throw up!), more cigars, chocolate, Grisons meat (or good bresaola), and indeed, oloroso. I remember having tried some oloroso dulce, which, I wager, does not exist anymore. It was a bit like this. Finish: long, on caramel toffee. We have a thing here called 'Carambar'. This is very Carambar. Comments: I was a bit afraid but I was wrong. One of the cases when Clynelish and sherry do tango.


SGP:562 - 90 points.

Clynelish 1997/2018 (47.1%, Malts of Scotland, for MoS Warehouse Shop, cask #MoS18026, sherry hogshead, 127 bottles)


Colour: gold. Nose: crikey, another one that seems to work! And yet another display of Carambarness. So a lot of caramel and toffee, perhaps even molasses, rich old rum, some menthol this time, ointments, earth, dried porcinis, and yet again our beloved walnut wine. Which, by the way, they make with green walnuts. Holy crow, this works. Mouth: argh, proved wrong once again, it's very sherried and it's pretty wonderful, even if it's ten times leafier and bitterer than the G&M. Almost acrid, drying, and pretty extreme. But yeah, that works. Main flavour, guess what? Walnut wine! Finish: very long, very oloroso-y. Only the aftertaste is a tad too bitter, but we're Comments: your mission if you accept it, prepare an olocino. That's a blend of oloroso and nocino. Alternatively, you may buy this very lovely, albeit a little extreme whisky, if you can find it.


SGP:372 - 88 points.

Clynelish 23 yo 1995/2019 (54.8%, The Nectar of the Daily Drams)
Sourced from Signatory Vintage's so coming with a good pedigree. But Signatory too have had quite some sherried Clynelish, so careful… Colour: deep gold. Nose: am I mollifying? This is the third rather very sherried Clynelish that I enjoy on the nose. Maybe that's because I'm about to fly to Jerez again, where I'll try to just plunder the best houses? (again). In this case, I'm finding the obligatory walnuts and cigar box, rather more pinesap and camphor, and rather more earth, mosses, dead leaves, and just mushrooms. I'm a fan of mushrooms, I was even about to launch mushroomfun.com, but I'm afraid some tactless Chinese friends would have stolen that name too. Or Mexicans ;-). With water: umami in full swing. I suppose you could pour this over sushi – or Belgian shrimp croquettes. Mouth (neat): that's it, I quit, I give up, proven wrong for the third time within just a few minutes! Now this one's leafier, a little harsher, much less toffeelike, and rather more on sour teas, rosehip or hawthorn… And leather and soy sauce. With water: copper, pipe tobacco, fino, walnuts, crème de menthe, roasted chestnuts, walnut wine, lemon juice… There's just nothing not to like about this palate. Finish: rather long, on the same flavours, with a mentholy signature that reminds me of good thin mints (not the industrial ones that are ridden with sugar). Comments: last time a friend asked me whether you couldn't only find flavours such as umami on the palate, and never on the nose. Nope, both work in tandem.


SGP:461 - 90 points.

Clynelish 20 yo 1995/2019 (58%, 20 rue d'Anjou, Signatory Vintage for la Maison du Whisky, refill sherry butt, cask #2158, 574 bottles)
This bottle's named 'No. 20-1bis'. I suppose that's an address, Watson. As for the rest, we're expecting some similarities with the Nectar's. And yes, they like to pull our legs with their unlikely – yet perfectly legal - age statements. Will they ever dare releasing a 37 yo and call it a 5 yo? Double dare you! After all it's all just numbers, is it not. Colour: straw. Nose: cancel what I just said, this is very different, starting more on porridge and mashed vegetables (potatoes and turnips), and going on with a little hand cream, sharpish oils (rapeseed?), flints, floor polish, linoleum… With water: Clynelish au naturel. Paraffin, other waxes, citrons, and just a little sour bread as well as a drop of beer. Mouth (neat): very little sherry, and we just shan't complain. Rather various oils, waxes and greases, a little butter, then the trademark waxy citrus. As fat as some good limoncello, but with half the sugar. With water: Clynelish hundred percent. Finish: rather long, perhaps just a tiny wee tad dirty-ish towards the aftertaste, not even worth mentioning (and so, S.?) Lemon, pepper, sour cream, grass… Comments: very good, and with echoes of the 1970s.


SGP:452 - 90 points.

Clynelish 23 yo 1995/2019 (56.2%, Elixir Distillers, The Single Malts of Scotland, hogshead, cask #10201, 231 bottles)


Yeah, a proper hogshead! Colour: white wine. Nose: the coastal side shines through this time, with some seaweed, whiffs of a distant beach bonfire, cut grass, limestone, and just touches of vanilla and coconut from the oak. Perhaps not the most talkative Clynelish ever, but water should unlock the bouquet. With water: a very wee smokiness, otherwise more seaweed and gun oil. Let's face it, it's a little narrow and simple, but as this profile is one of the nicest they have over there in Scotchland, we just wouldn't complain. Mouth (neat): pristine well-matured ultra-clean Clynelish, millimetric and blade-y. Lemon, chalk, paraffin, a little green pepper. That's it and that's much since balance is perfect. With water: it's a bit as if the cask had previously contained something rather expressive and pretty different. What was it? Lagavulin? Talisker? Certainly not grain whisky. Finish: rather long, smoky, grassy, and even sooty. A few grams of coconut and peanut butter in the aftertaste. Comments: an adorable whisky, but it kind of lost me along the path it took. The coconut was marginally troubling too, but there are more important matters in this world. Seriously!


SGP:552 - 86 points.

Clynelish 21 yo 1997/2018 (54.7%, Douglas Laing, Xtra Old Particular, hogshead, cask #12781, 309 bottles)


What's really Extra-Old here, I don't know, but it's true that this slightly pumped-up series by DL already sheltered quite a few glories; whether really old or not. As long as they don't go NAS with such a name, we're fine. Colour: straw. Nose: another one that starts sharp and millimetric, and rather all on grasses, roots, lemon, and chalk. Goes more towards sourdough after one minute or two, with some rhubarb too. Gentian. With water: raw wool, mud, and lemons and waxes. Which is all extremely Clynelish, without any make-up. That there would be hundreds of thousands of such casks sleeping in Scotland remains irrelevant to me – or rather good news. In other words, better good than rare (take that, big brands!) Mouth (neat): excellent. Melons, lemons, chalk, paraffin, grass, lime. Feels young – so much for 'Xtra Old' – but the distillate's pristine. With water: roots and broken branches, always a hit. Also a little camphor and other medicinal notes. Finish: the marginally weaker part, with less precision and hints of old dough and beer. Lemons are back in the aftertaste, which is better. Comments: lost one or two points when the notes of old beer came out in the aftertaste. Just that you know.


SGP:461 - 87 points.

Looks like we already tried eight of them, so perhaps a last one before we call this a proper tasting session. Let's find a good one and proceed…

Clynelish 21 yo 1996/2017 (57.9%, S Spirit Shop Selection, bourbon hogshead, cask #11421, 278 bottles)
I've always found these Scotch whiskies with Japanese or Chinese patterns a little groundless. I mean, I wouldn't put a panda on the label for an Alsatian sauerkraut, would you? Or a jade dragon on a bottle of aceto balsamico di Modena? Or Mount Fuji on a pack of Scottish shortbread? Strange customs indeed… Colour: straw. Nose: another pristine one, with more menthol this time, on top of the usual chalk, lemons, and paraffin. Just lovely. With water: chalk is up, and so is raw wool, while the menthol has disappeared. Mouth (neat): pure Clynelish, just a tad sweeter (Haribo's best). Melon jelly, then lemon, earth, chalk, citrons, lime… Extremely good. With water: textbook Clynelish. Finish: rather long, pure Clynelish, excellent. Lemony aftertaste, which always works. Comments: now I get it, with these kinds of labels, some of your absent-minded guests will just believe it's cheap baiju or mei kuei lu chiew, and subsequently, won't touch your bottles. Pure Sun-Tzu strategy, very very s.m.a.r.t.! By the way, the Clynelish was absolutely great.
SGP:551 - 89 points.