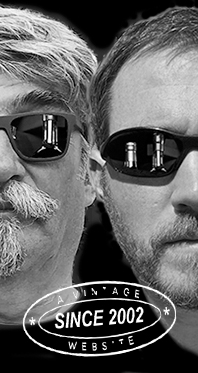 Home
Thousands of tastings,
all the music,
all the rambligs
and all the fun
(hopefully!)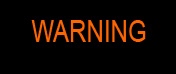 Whiskyfun.com
Guaranteed ad-free
copyright 2002-2017



Cognac at higher strengths

It's true that many cognacs, if not most, are bottled at 40%, which is becoming cheap, even if wine brandies are usually fuller spirits than whiskies when still white, and could stand lower strengths a little better. But more houses and bottlers are going for high(er) strength these days, which is quite cool, isn't it. Let's find a few examples…

Hine 2006 'Bonneuil' (42.8%, OB, Grande Champagne, cask #04/19, 450 bottles, +/-2016)


From a batch of 19 casks, all bottled separately, so as single casks or fûts uniques. I have to say I hadn't been too convinced by Bonneuil 2005 (WF 78). Colour: pale gold. Nose: looks like they improved the recipe, although this feels pretty young again. Apples and peaches, Starkrimsons, peels, a touch of butterscotch and shortbread, more peaches… It's rather fresh, uncomplicated and pretty easy, I would say. Mouth: I rather like this simple fruity cognac! It's the equivalent to a young ex-bourbon Speysider of good quality, I would say. Aultmore, Craigellachie… Even if naturally, this is ex-French oak. Apple compote, touches of ripe pears, a drop of honey, maple syrup, a few raisins, apricots… A pleasant salty touch in the background. Finish: medium, bizarrely maltier. Apple pie, a little pepper, cake… Comments: I'm really happy now, not too sure about what happened with the 2005. We'll try more recent vintages in a while.


SGP:551 - 82 points.

Pierre Ferrand '10 Generations' (46%, OB, Grande Champagne, +/-2017)
I have to say I always liked what Ferrand were doing with their cognacs better than their 'cuisine-y' works with rum (Plantation). Even if I'm not too fond of the use of figures such as '10' when it's actually some NAS. Unless, of course, the youngest cognac in this blend is 10 yo indeed - or above. Colour: gold. Nose: there's something sweeter and slightly syrupy in this nose, but that's far from a problem as the general fruitiness is pretty lovely, and rather more tropical than others. Pineapples, preserved litchis, then the expected peaches and pears, apricots, perhaps a little quince jelly, a very nice touch of camphor and mint, fresh marzipan… Mouth: the arrival is a tad too syrupy for me (citron liqueur) but other than that, there's a very pleasant unfolding on bananas and peaches, with a wee feeling of PX or sweet muscat. Probably some wine casks involved. I've always thought all you could use for cognac was either fresh or ex-cognac French (European?) oak, but I was probably wrong, my bad; well I sure was, I know some are using American oak these days. Now, as almost always in my book as far as brandies are concerned, the nose was more complex than this palate. Finish: medium, very sweet yet not sugary. Jams and liqueurs, melons… Comments: a very good sweeter cognac.


SGP:741 - 80 points.

Bache Gabrielsen 1992 (45.7%, OB, Fins Bois, +/-2017)


A well-reputed house, perhaps less known in France but the French don't know much about cognac, busy with whisky as they are. Colour: gold. Nose: you do feel it's an older cognac, as some beeswax has appeared, some pollen, whiffs of a new pack of Jaffa cakes… Then we have all these very typical and topical fruits, juicy raisins, melons, peaches, quinces, pears… Some flowers too, always good news with cognac. Broom, lilies, honeysuckle, wisteria… Mouth: a drier, more traditional style again after the sweeter Ferrand, with mirabelles, ripe gooseberries and greengages, a little tobacco, lemony spices, some cinnamon, apples… Now it would not go much deeper, but this is a very fine palate. A little custard. Finish: medium, a tad grassy. Green fruits, greengages, a touch of liquorice in the aftertaste. Comments: really very fair, just not extremely complex IMHO. Is that the Fins Bois? A tad whisky-y.


SGP:551 - 81 points.

Grosperrin 32 yo (52.8%, Cadenhead, Grande Champagne, 384 bottles, 2018)


Well Jean Grosperrin did not distill this, this is Grande Champagne sourced from Grosperrin's, who, in turn, sourced it from some local growers. What's sure is that this is a very good pedigree – and an excellent sourcing strategy. Colour: copper gold. Nose: not extremely expressive, but it's to be said that high-strength cognacs remain very unusual. Having said that, what we get is pretty perfect, with something oriental (incense, ylang-ylang) and some blood oranges or something. Some old calvados or apple brandy too. Domfrontais with a lot of pears? With water: smells of the countryside down there. Some old orchard around September the 15th, with wonderful ripe apples and pears about to fall. Mouth (neat): old calvados, really! Apples, cider, white pepper, gritty peels, rambutans… Good I know rambutans do not belong to Calvados, but is that a problem? Rather love this rusticity I have to say. With water: pam! Just more of all that, plus a little cappuccino. What some foreign friends call French coffee, which, apparently, is some Irish coffee with some cognac instead of Irish whiskey. N.o. c.o.m.m.e.n.t.s. Finish: rather long, a tad grassier. Wulong tea, apple skin, oranges. Comments: truly wonderful and the price is (was?) absolutely perfect. Proper old Cognac from the countryside indeed.


SGP:561 - 90 points.

Oh I have an idea, seek contrasts with some Armagnac, game? Remember the differences, small columns instead of pots, and different grapes, especially baco instead of ugni blanc. In theory… Oh and of course the regions aren't quite the same, that is to say Gascony vs. Charentes. But you know all that…

Domaine de Baraillon 1974/2016 (44%, Bas-Armagnac)


Some say Baraillon are to Armagnac what Vallein Tercinier are to Cognac, that is to say makers of perfect malternatives (as seen from a Malt Maniac's POV, naturally). I'm not sure they are completely wrong. Colour: amber. Nose: bang, peach jam covered with liquid chocolate and coffee sauce. This is absolutely fantastic, undisputable, and simply evident. Please call the Anti-Malto… I mean the Anti-Brandyporn brigade! Mouth: sweet Vishnu! Let's start with the darker side, or the flipside, it is a little too oaky for me. We're talking black tannins, Russian tea, eating a cigar, totally burnt chocolate cake… Now on the front side, you've got these wonderful notes of coffee, of prune cake, of heavy dark red wine (strong Cahors or Madiran, if that rings a bell), liquorice, proper no-Nestlé espresso, walnuts… If you like this heavier style, you'll love this sherry monster that did not need any sherry (ooh that one was good, S., very good indeed). Finish: extremely long, very coffee-ish, rather more grape-y. I would add that the aftertaste is pretty tannic, though. Comments: great cognac: 1 – great armagnac: 1. Great very old-school armagnac, some old families still have such old casks down there in the Gers, but they have old riffles too. So, careful!


SGP:362 - 90 points.