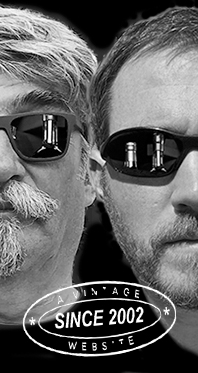 Home
Thousands of tastings,
all the music,
all the rambligs
and all the fun
(hopefully!)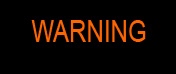 Whiskyfun.com
Guaranteed ad-free
copyright 2002-2017



A word of caution


Let me please remind you that my humble assessments of any spirits are done from the

point of view of a malt whisky enthusiast

who, what's more, is aboslutely not an expert in rum, brandy, tequila, vodka, gin or any other spirits. Thank you – and peace!

Cognac on the tasting table once more

No spirit is a prophet in its own country, they say (are you sure, S.?) so like many French people, I've been neglecting my cognacs for many, many years. But they've been growing on me lately...

Paul Beau 'VSOP' (40%, OB, Grande Champagne, +/-2018)


A rather large estate with more than 100 hectares of vines, and some fully integrated production, from harvest to bottling. When will some Scots do that as well? Colour: gold. Nose: very rustic! A touch of mercaptan at first, which is bizarre, then many fruit peels, a touch of soap, some liquorice, some lavender, some orange skin... Now things calm down after two minutes, with some fresher and cleaner fruits, pomegranates, goji berries, also a fresher liquorice... Mouth: good, fresh, fruity, void of any caramel or obvious boisé, rather on maple syrup and apricot jam, raisins, honeysuckle, heather honey... It keeps improving in your glass, getting more candied. Turkish delights. Finish: medium, with a little coffee and honey. Rather dried pears and drying leaves in the aftertaste. Comments: good, fresh, just not totally 'wow'. But this is only a VSOP!


SGP:551 - 79 points.

Guillon-Painturaud 'VSOP' (40%, OB, Grande Champagne, +/-2018)


Own estate Cognac once again. In France you could buy this very bottle for 26€, mind you. Makes you cry... Colour: gold. Nose: rather similar, but without that soapy arrival, and rather on fruit peels, banana skin, guavas, apricot skin, and some unexpected, and rather big notes of muscat wine. Whiffs of rose petals too, marzipan, nougat, litchis... Mouth: richer, a little caramelly, beautifully oriental (orange blossom and rose waters), with a wonderful liquorice and many peaches and apricots. Honeys and honeyed pastries. As always, it's a shame that they would have bottled this lovely juice at 40% vol. Sorry if I'm rambling. Finish: medium, on the same notes, which is great. A little more liquorice in the aftertaste, peach skins... Comments: excellent. Remember, 26€ - unless thy never updated their website, which is not impossible.


SGP:561 - 84 points.

More Guillon-Painturaud then... By the way, when they use the word 'vieux' or 'vieille' in Cognac, which means 'old', and contrarily to what happens with rum or whisky, that may well mean that the juice is old indeed.

Guillon-Painturaud 'Vieille Réserve' (40%, OB, Grande Champagne, +/-2018)


This much older Guillon-Painturaud is much more expensive. Mind you, 53€! Colour: deep gold. Nose: a softer nose, very floral, with dandelions, broom, lilies and lilac, then acacia honey, ripe pears (butter hardy), apricots and mirabelles. You couldn't make a more coherent Cognac, I would say. Mouth: how old is this, 30? It's beautiful, on all raisins and all honeys, with a touch of old rancio, a little tobacco, walnut cake or wine, and a little earth. But at 40%, they get away with murder, seriously. A wee smokiness too, and even a feeling of peat, like in a +/-1950 Macallan. Really, I am not joking. Finish: medium, slightly tarry, and losing steam, taking a nose dive, most sadly. Coïtus interrumptus, I would say. Comments: no, stop it! I know, taxes, excises, traditions, entropy, family, barriers to behaviour change, whatever. Plain and simple, 40% vol. won't do it anymore. But what a beautiful old Cognac!


SGP:651 - 87 points.

There, some proper strength...

Jean-Luc Pasquet 1974 'Le Cognac de Bernadette' (44.8%, OB, Grande Champagne, lot #L74, 433 bottles, +/-2017?)
That's the thing some are still missing, we aficionados love to know about both ages/vintages and years of bottling. Colour: gold. Nose: starts with pears and apples like in some very old Calvados, goes on with figs and melons as well as fresh walnuts and fresh cigars, gets then wonderfully winey (an old wine cellar in Burgundy), and goes then towards earths, old teas, precious tobaccos, a mushroomy touch (botrytis-like but it cannot be botrytis), and raw chocolate. Implacable. Mouth: believe me or not, we're experiencing exactly the same kind of development, with first cider and calvados, then dried fruits and melons, then walnuts, then tobacco, then old woods. Except that it's much more rustic, and almost gritty on the palate. Funny, that. Finish: medium, on fruit skins. Apples, green melons, walnut skin... Comments: wonderful, but I believe I liked the house's 'Très Vieille Réserve' much better the other day (WF 91, no less). This 1974 lacked a little polish on the palate (nothing to do with dentists).


SGP:561 - 85 points.

Jean-Luc Pasquet 'Le Cognac de Jean' (49.6%, OB, Grande Champagne, lot #L69/77, 488 bottles, +/-2017?)


A blend of the 1969 and 1977 vintages. Colour: deep amber. Nose: please sit down and listen. Toffee, liquorice, chestnut honey, heather, mocha, citron liqueur, Spanish ham, cigars, olive oil, figs, white truffles, milk chocolate, peach peel... This baby's an amazing conversationalist, isn't it? But as usual, only the palate will tell... Mouth: it's another Cognac from the countryside, extremely far from any big brands that do crystal and rappers. Piles and piles of fruit peels, green melons, yellow peaches, lime, green tea, cider pears, a drop of vegetable bouillon, a touch of liquorice as almost always, some kind of lemon-jam-filled chocolate, then more peels, saps, green tannins, skins... This is old Cognac for your (golden) hipflask, not one to sip at the club. Finish: rather long, with raisins (ah, raisins, finally) and more apples and pears. A touch of camphory tar in the aftertaste. Comments: some full-bodied artisan Cognac with a soul and a lot of authenticity. But careful, it can kick you.


SGP:461 - 88 points.