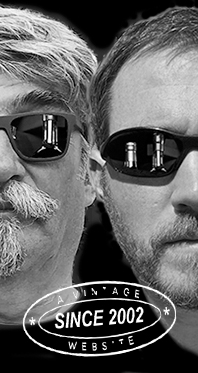 Home
Thousands of tastings,
all the music,
all the rambligs
and all the fun
(hopefully!)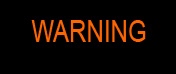 Whiskyfun.com
Guaranteed ad-free
copyright 2002-2017



Even more stuff of the world de la muerte



I have to say I do enjoy these freewheeling sessions more and more, while becoming even more Disraelian than before – he who said, I always quote him, that he used to 'love bad whisky, because one gets so bored with good whisky'. Okay, he rather said that about wine.

Mekhong (35%, OB, Bangyukhan, Thai spirit, +/-2018)
If I'm not mistaken, this star of the stars used to be described as whisky, then as rum, and now simply as a 'spirit drink'. Well, we'll keep classifying it as 'Thai whisky' if you don't mind, as so many other spirits aren't what they say on the labels anyway (rum that isn't rum, Japanese whisky that isn't Japanese, distilleries that don't distillate, sherry that isn't sherry, ages that are utter lies, etcetera, etcetera, etcetera). Colour: gold. Nose: it's nice, feels like you're vacationing in Phuket. Earth, pumpkin and carrot juice, wet magazines, old leather, parsley and watercress, fermenting rice, rotting greengages and a little suntan lotion. Not, I made that up (not the greengages). I insist, I do enjoy this nose. Mouth: oh well, we've known rums… Sure it's too sweet, and sure it's flat(tish), but I wouldn't say it's foul. Molasses, cheap fruit liqueurs, various herbs (and pine tar), fake honey, caraway… Read my lips, this is not too bad! But I think they improved the recipe, when I last tried Mekhong around fifteen years ago, it was putrid swill. Finish: very short. Right, not obligatorily a bad thing. Nescafé and sugar. Comments: seriously, it has become pretty okay, and not the laughing stock of all spirits anymore! Although it would call for a few ice cubes…


SGP:630 - 60 points.

Taketsuru 'Pure Malt' (43%, OB, Japan, blended malt, +/-2018)


What's inside, I don't know, do you? They are mentioning Miyagikyo as one of the components but that is all. It hasn't got any age statement and it's pretty expensive for a NAS blended malt, but there, it could be good (let's hope there's a lot of Ben Nevis inside!) Colour: gold. Nose: would I swear it reeks of Ben Nevis? Maybe not, but there are obvious echoes, with this meaty side, these dry oils and minerals, this almost plastic-like paraffin, these whiffs of fresh plaster, and these hints of fish oils. Nikka describe Miyagikyo as 'soft and fruity'. Well, this is neither soft, nor fruity. And we shall not complain. Mouth: totally. Very good, mentholated, with a green smoke, some pine wood, candle wax, limestone, white pepper, grapefruit, plasticine, drops of limoncello… It's excellent! Finish: rather long, very waxy, citrusy, and mineral. Comments: extremely good, if perhaps a little too young. And worth every penny. Phew!


SGP:452 - 87 points.

Glen Breton 14 yo 'Rare' (43%, OB, Canada, single malt, +/-2018)


I never had much luck with Glen Breton, maybe this time? Colour: straw. Nose: aw, new Nikes. Then porridge and carbon paper, new electronics, last week's vase water, pipe ashes, truckloads of plasticine, bicycle inner tube, milk, breadcrumbs, Tesla batteries (we must keep up with the times, my friend)… As they say, the jury's still out and we've lost contact! Mouth: horribly soapy! No thanks, this is flawed (but it won many awards, naturally). Finish: forget. Comments: no, the sample was perfect, the whisky wasn't tainted later on. I wouldn't have released these casks. Good, I'm sure I'll just adore the next Glen Breton/Glenora I'll find!


SGP:232 - 49 points.

Milk & Honey 'New Make' (40%, OB, Israel, +/-2018)


I had thought their 'Triple Cask' wasn't too convincing because of the heavy woods and wines they had used, which did not let the distillate do any conversation. Luckily, they've also issued some new make (with a different cut or not, I couldn't tell you), so let's let the naked truth come out! Love their cow that's got bee strips by the way – milk and honey, got it? Colour: white. Nose: yes, there, gentle and easy, this is some very fine eau-de-vie de barley, well done. Elegant pears and pineapples, a touch of earth, ideas of angelica, wormwood, verbena, perhaps even genepy… Do they have snowy mountains in Israel? Mouth: very good, with notes of IPA, pears but not 'bursting' pears like in other new makes, touches of fructose, cherries, sweet barley, bonbons… I really like this new make. Finish: medium, very fresh, fruity (cherries, pears)… Comments: excellent new make, you could quaff this as highballs. Now, new makes are hard to score, but let's say a good three stars and a half.


SGP:620

While we're having new makes…

Isle of Raasay 'Unpeated New Make' (OB, sample, distilled 24/4/19)


Hot from the stills! I don't think they've bottled any, but I'm extremely glad to be able to try this… But not sure about the strength, perhaps around 70% vol.? Let's be careful… By the way, this was concerto barley and it was a 118 hour fermentation. Any other details you'd need? May we proceed then?... Colour: white (well, not totally white, as any proper new make). Nose: bam! Amazing, with the usual pears and cherries 'of course', but also notes of turnips and Jerusalem artichokes, regular artichokes, baker's yeast, Swiss cheese, a drop of sheep milk, raw wool, paper pulp… This is really very complex. Let's try to bring it down to a similar strength as that of the M&H… With water: just the same, except that it gets even wilder, a tad more composty, with more wool as well. Mouth (neat): did I mention cherries? This is 'ageing' new make, it was not tailored to please impatient drinkers (IMHO). It's rather full of oils, greases, yeasts, fermenting fruits, ales… That's all what one would call 'potential'. And it's not 70% vol., rather around 50, I guess it's been reduced. With water: perfect, you feel the barley. They could bottle this if they wanted to. Finish: long, never to sweet. Peaches, as in Ardmore (say). Comments: almost liquid bread, this is impressive and full of skilled precursors. Well, I know what I'm trying to say.


SGP:562

Chase 'Islay Whisky Cask' (46%, OB, cask aged vodka, England, +/-2018)


I know, vodka, this may be the lowest we've sunk so far. But it's been aged in ex-Laphroaig wood, mind you! Well, rather flavoured, shall we say, let's see… Colour: very pale white wine. Nose: when you're holding a glass of Laphroaig 10 within three feet of your nose. See what I mean? It's actually rather nice, even elegant, surely coastal, but really rather whispering. Some kind of homeopathic Laphroaig, shall we say. Mouth: ha, not bad at all! It's akin to some milder gentian, perhaps, and it's even got more substance than the very poor Laphroaig Select. A feeling of smoked pears. Smoked pears and gentian, that's a thing. Finish: rather long, on the same flavours plus a little brine. Comments: naturally, one main question arises, have they rinsed/flushed the cask(s)? And as vodka makers, after all, do they have to? A fine effort, this one too you could quaff as highball.


SGP:524 - 78 points.

Kingsbarns 'Dream to Dram' (46%, OB, 2019)


This has become proper single malt Scotch whisky, mind you! We had tried their new make and some of their 2 yo 'spirit drink' and were rather impressed with their fatness, but this is something else. Whisky! And a Lowlander, at that! Colour: straw. Nose: melons and custard are dance masters here, while some brioche and biscuits would come second. It is less 'big' than I had thought, as if they had wanted to keep it kind of light. Rather feminine, as one would have said in the 20th century. Some very nice porridge and focaccia in the middle distance, then a little muscovado sugar. Mouth: at the fair. Butter cream, candyfloss, toffee apple, marshmallows, and a little vanillin and caramel from oak charring (I suppose). We remain in bready territories, but there's a growing butterscotch in the background. There's something playful to this new baby! Finish: rather long, the pears being back in action, while the butterscotch remains in the aftertaste. The melons are back as well. Comments: would we say it's clearly a Lowlander? Perhaps, yes, as it's more playful than others. On the other hand, it's not exactly 'light' malt whisky. And it's smart, while feeling 'handcrafted', whatever that means. Very well done.


SGP:631 - 84 points.

Where are we? That's right, in Scotland. Perhaps a very last one, and quickly (we always fail at being quick anyway)?

Smögen 7 yo 2011/2019 (62.2%, OB, Sweden, bourbon barrel, cask #57/2011, 327 bottles)


We had an impressive 8 yo 'Sauternes' the other day (WF 90, very high) so let's try a more regular, more natural bourbon, but this one's a peater. Colour: white wine. Nose: smoked lace. It's incredibly soft at this insane strength, with distant whiffs of menswear store (tweed!), fields, barnyard, farm, just one drop of horse sweat, and a wee glass of caraway spirit. Really, it whispers, it's not a brute at all. With water: drier, earthier. Hay, pipe tobacco, old leathers, but never without a kind of cleanness. Mouth (neat): there, here's the brute. Crushed pine needles, thyme, rapeseed oil, cod oil, then lemons and caraway again. Juniper too, and a lot of smoke, rather of the greener kind. Of course smokes, just like dreams, come in colours. With water: yess, there, this is impeccable. Citrus, papayas, lemons, mild syrups, kiwis, smoke, and this very specific mangoness (what?) that sometimes comes with peat. Think proper Laphroaig. Finish: long, with fresh almonds, lemons… Comments: I'm starting to wonder if Smögen couldn't be Europe's Chichibu, in a way. <insert koto music here>. Rather very impressive.


SGP:457 - 90 points.