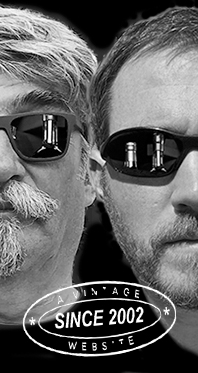 Home
Thousands of tastings,
all the music,
all the rambligs
and all the fun
(hopefully!)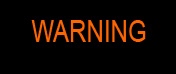 Whiskyfun.com
Guaranteed ad-free
copyright 2002-2017



Festive time warp,
today Highland Park

HP, again and again. We'll first have a new Cadenhead (this to the wonderful Mr. Mark Watt, who did more for Cadenhead than anyone else, including Mr. W.M. Cadenhead himself) and then perhaps an earlier OB, if we can find one that we haven't tried yet… Oops, don't I sound pretentious now?

Highland Park 30 yo 1989/2019 (47.4%, Cadenhead, Authentic Collection, hogshead, 240 bottles)


Brand new! This is typically Cadenhead, release a 30 yo HP just like that, next to a 11 yo Deanston and a 12 yo Glentauchers, almost as if they were hoping no one would notice. Colour: straw. Nose: totally naked, as if the cask had first been used around 1870, and so integrally shaped by time. The main consequence is that it feels younger than 30, but there's strictly nothing to complain about as it got superbly orchardy, without a trace of oak, rather just touches of praline and cappuccino. Forgot to list the fruits, that would be cherries, oranges, gooseberries, and just one tiny pink banana. Perhaps a whiff of cough syrup as well. Mouth: absolutely lovable and much fruitier than current HPs that are usually more mineral. This has multi-vitamin fruit juice and even marshmallows at first, then the same cough syrup as on the nose, and then indeed, a grassier chalkiness than usual, which would lead us to a feeling of fruit peelings. Finish: rather long and as if someone had added a wee pinch of salt to that multi-vitamin fruit juice. Also lemon juice and olive oil. That was a good idea. Leafier aftertaste, not the best part, but there's a remedy, just have another glass. Comments: right up my alley, but I would understand it if some good folks would find it a little… naked, and yet unsexy. I'm sure you know what I'm trying to say.


SGP:651 - 91 points.

Highland Park 1967 (43%, OB, +/-1991)


Indeed I believe this baby was bottled in 1991, which means that it's actually not that old. Its reputation has always been so-so, but so was Fran Zappa's (S., what the fudge?) I tried it before, but never took any notes. Colour: amber. Nose: seriously, it's marvellous. The problem is that fifteen or twenty years ago, there were many stupendous older HPs that were still easy to find and buy, such as the old bulky bottles with their round black labels. Which means that this 1967 may have been kind of overshadowed, but actually, in 2019, I think this nose is fantastic, with its notes of almonds, cough syrup, castor oil, olive oil, tar, old Barbour jacket, camphor and dried figs. It's just a little fragile, seemingly. Oh and yeah, the John Goodwin bottle, or some of the Dragons used to kill all HPs as well. Mouth: fab, just a tad fragile indeed, but that's just the low strength. A wonderful mix with dried fruits and herbal liqueurs, would we say. Say the usual figs and dates, and the expected chartreuse and Verveine (verbena liqueur), all that being unified by overripe apples, or the slightly oxidative juice made thereof. In the background, some very tiny notes of meat and iron, but that may well be OBE in motion. Finish: a little short, but bright, going towards some old vin naturel (fortified). Very old Maury or Banyuls, does that ring a bell? Some mint tea and a touch of smoke in the aftertaste. Comments: it's funny that in a sense, the new 3S and this old 1967 do share quite some similarities. And the same score by the way. Buy that Cadenhead.


SGP:562 - 91 points.