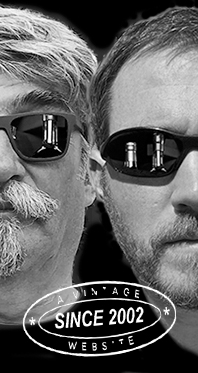 Home
Thousands of tastings,
all the music,
all the rambligs
and all the fun
(hopefully!)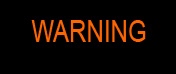 Whiskyfun.com
Guaranteed ad-free
copyright 2002-2017



---

Angus's Corner
From our casual Scottish correspondent
and guest taster Angus MacRaild
Mixed malts:
Fettercairn,
Benrinnes
& Glentauchers
A quick visit to some more left field distilleries today.

Fettercairn 12 yo (40%, OB, 2019)
I'm aware Serge tried these quite recently, but I have a solo Fettercairn that is calling my name and I am more than a little curious myself. Colour: pale gold. Nose: Even at the rather miserly bottling strength this is still cries out 'Fettercairn' with these notes of mud, cheese rind, steel wool, mechanical oils, farmyard and root vegetables. It doesn't sound pleasant I know, but there's plenty of charm to admire here. Continues to develop with some rather nice notes of sunflower oil and various freshly bake breads. Mouth: a tad straighter than the nose might have suggested, although the arrival is still rather fatty and all on copper, metal polishes, turnips and touches of caraway and muesli. Some kind of fermented green tea perhaps? Finish: Medium and back to these various notes of lamp oil, pumpernickel, tea and roast root vegetables. Comments: Seriously, Fettercairn, 40%? I can't help but feel this stubbornly bewildering yet undeniably charismatic make would benefit hugely from a bit more oomph.
SGP: 451 - 79 points.

Fettercairn 28 yo (42%, OB, 2018)
Colour: gold. Nose: there's a very pleasing syrupyness about this one initially, with a light waxiness and exotic note to boot. Although you still get wee whispers of the more upfront unusualness of the 12yo in the form of damp grains, cow shed, puddle water, bitter cereals and metal polish. Again a rather vegetal aspect too. Mouth: again this feeling of damp grains, but also tea leaves, fresh mint, asparagus, vegetable oil, some sootiness and notes of bitter ales, camphor and menthol tobaccos. Again this feels a curious mix of unusual but a little lacking in power at the same time. Finish: A tad short and on breads, ground ginger, mustard powder and cornflakes. Comments: Hard to know what to make of this. It had some very attractive moments, but I can't shake the impression Fettercarin - in all its glorious weirdness - is a spirit that needs a higher abv. Same score as the 12 I think.
SGP: 461 - 79 points.

Fettercairn 30 yo 1988/2019 (56.9%, Signatory Vintage for C. Dully, cask #2007, hogshead, 219 bottles)
A bottling for some notorious Swiss whisky folk who don't seem to need sleep whenever they're in Limburg… Colour: gold. Nose: what I love is that there's a definite DNA between this and the officials. These notes of grease, exotic fruit syrups, horse sweat and - if I may borrow a Sergeism for a moment - wet dog. It's just that here everything is more muscular, direct and punchy which works very well. Rye bread, herbal medicines, bitter ales, soot and roast root vegetables again. Fettercairn raw (what a frightening thought). With water: some kind of salted honey drizzled over breakfast cereals. Ginger cake, Scotch broth and hints of plasticine. Mouth: lots of putty, concrete, muesli drizzled with heather honey, some very light hints of fragrant soaps, mint leaf, caraway and crushed Brazil nuts. Sweet, spicy, unusually lactic and with some lightly extractive notes from the wood. With water: wow! opens terrifically with water. Wider, spicier, more breads, sultanas, dried fruits, some bitter herbal notes, darjeeling tea, camphor, tool boxes. Pretty excellent with water I have to say. Finish: Long, rather bitter and herbal, notes of heather, caraway, olive oil, yeast and baking soda. Comments: Switzerland: I came for the yodelling, but I stayed for the Fettercairn! Very clever selection, worth trying if you can. Although water is pretty essential with this one I'd say, I initially had it a couple of points lower when neat.
SGP: 572 - 88 points.

Benrinnes 15 yo 2004/2019 (54.8%, Cadenhead, Chilean red wine cask, 252 bottles)
Quite frankly, this looks terrifying… Colour: radioactive salmon. Nose: roses, litchis, raspberry jam, pot pourri, red fruit teas and things like rainbow sherbet and candy floss. Otherwise it feels oddly taut and closed. With water: some touches of bread and green pepper emerge but generally this is strange and jarring. Organoleptic dissonance. Mouth: I'm sorry but: ouch! This is just overwhelmed with jarring and bitter red wine flavours. A kind of flabby, plastic fruitiness. I really find this unpleasant and seriously imbalanced. With water: not much in the way of improvement. A kind of sickly, jammy and flabby fruitiness. Disjointed whisky. Finish: medium and on sweet jams, cloying cereals and artificial fruit notes. Comments: I'm sorry, but why bottle this? For the amusing colour? I am reminded of everything I hate about wine finishing. I know that others disagree and of course that's fine, but this really feels like a flawed mess.
SGP: 631 - 63 points.

Benrinnes 18 yo 2000/2019 (55.7%, Cadenhead Small Batch, 4 bourbon barrels, 618 bottles)
Colour: straw. Nose: a breath of fresh air after that wine abomination. Soft waxes, menthol vapours, sweet cereals, butter and lime curd. Very good, clean and characterful Benrinnes. With water: lovely development towards white flowers, lemon balm, more vapour rubs and sweet cereals. Mouth: rather gentle on arrival, plenty heathery honey notes, cereals, light tobacco notes, more menthol, waxed canvas and lemon tea. Unfolds rather beautifully from a shy start. With water: great texture, lightly waxy, bready, notes of pollen, mint tea, lemon peel and white pepper. Finish: good length, all on putty, mint, cereals, pollen and more fruit tea notes. Comments: straightforward, clean, simple and rather elegant Benrinnes that manages to be both light but charismatic at the same time. I'd take a miniature of this over an entire cask of that wine finish. The kind of whisky that any malt drinker could find abundant pleasure in.
SGP: 561 - 87 points.

Benrinnes 18 yo 2000/2019 (58.7%, Cadenhead Authentic Collection, bourbon barrel, 186 bottles)
Colour: straw. Nose: very similar territories to the Small Batch only here there's more greenery, more ripe garden fruits, grassy notes, newspaper ink, dried banana chips, oatmeal and some bitter orange marmalade. With water: interesting development towards dried flowers, geraniums in greenhouses, potting sheds and things like clay, brown bread and a tiny hint of marshmallow. Mouth: a tad drier and leaner than the Small Batch, rather peppery, punchy, flinty and on dry cereals, dried herbs and hints of eucalyptus and hessian. Still same excellent quality though. With water: a little sweeter and more opulent now. Lime leaf, hessian, custard made with old dessert wines and hints of lamp oil. Finish: good length and on white pepper, heather honey, dry cereals, breads, dried herbs and sunflower oil. Comments: I can see why they chose this one for the single cask, rather smart as it has some notable and quite fun deviations from the Small Batch. Same quality and same score, despite the different profile.
SGP: 461 - 87 points.

Benrinnes 18 yo 1999/2017 (48.4%, Douglas Laing Old Particular, sherry butt, 253 bottles)
Colour: light amber. Nose: very lovely initial aromas of damp leaves, soft earthy tones, wine cellars, fruit tobaccos and aged mead. They always used to say Benrinnes worked best in sherry and its easy to see why in a nose like this. Some nicely drying notes of fresh brown bread, walnuts and then damson jam and rosewater. Lovely stuff. Mouth: a beautifully old school sherry. Leafy, nutty, very slightly meaty, some bitter chocolate, herbal extracts, black coffee, prunes, strawberry jam, green walnuts and more tobacco. There's an overall lightness of touch about this one but the flavours are all perfectly pitched and harmonious with each other. Impressive! Finish: Good length, some bitter chocolate alongside more savoury notes of liquid seasonings, dried herbs, old fruit liqueurs and Dundee cake. Comments: A great wee surprise. No doubt from an impeccable, and possibly rather old, sherry cask.
SGP: 661 - 88 points.

Glentauchers 2004/2018 (43%, Gordon & MacPhail, refill hogsheads)
Always love these licensed 'distillery labels' from G&M. Colour: white wine. Nose: rather autolytic and yeasty at first nosing, also with some acetic notes of white balsamic, fermenting hay and some kind of lemony goat cheese. Sounds funny but it's actually pretty good. One of these whiskies that manages to feel bigger than its ABV. Continues with some lovely notes of trampled ferns, grasses and petrichor. Mouth: nice arrival, all on muesli, soft waxes, paper, clay, canvas, cereals and lemon jelly. Easy, yet displaying a clever complexity. The cereal profile gets bigger and more dominant with time. Finish: medium and all on buttery toast, cereals, sunflower oil, plain pistachio nuts and cornflour. Comments: The epitome of naked, easy and pure malt whisky. A perfect intro for anyone who wishes to understand the benefits of good refill wood.
SGP: 551 - 84 points.

Glentauchers 2011/2018 (63.4%, Whisky Illuminati 'Solaria Series', cask #900364, sherry butt, 150 bottles)
A series from a newish indy bottler here in Scotland. This cask has only been partially bottled, and the rest will continue to mature until a later date. Which sounds quite fun to me. Colour: amber. Nose: a rather punchy and direct sherry. Quite modern in style with lots of red fruits, bitter chocolate, freshly brewed black coffee and maraschino cherry juices. Some soft herbal notes along with cocoa and something like Jagermeister. Surprisingly open considering the strength. With water: again rather dense and rich, all on chocolate sauce, Nutella, treacle, caramel toffee and muesli full of chopped dates and walnuts. Mouth: impressively syrupy and velvety in texture. Almost like quaffing pure chocolate sauce cut with prune eau de vie. Don't get me wrong, there are still quite a few pangs of youth but you feel the cask and its machinations for this distillate are towards cleanliness and opulence. Rather sticky and fudgey in the mouth with notes of treacle sponge and fruit jams. With water: perhaps tad cloying now with these notes of ruby port, raspberry jam and cassis. However, it remains impressively full bodied, nutty and clean. Finish: long, chocolatey, leather and increasingly meaty with these notes of herbal broths, meat stocks and then some gingery spice in the aftertaste. Comments: There's plenty to admire here, not least the impressive mouthfeel and texture. There's still a few imbalances of youth but will be a fun one to follow when the next bundle of bottles come out of the cask in a few years time.
SGP: 661 - 85 points.