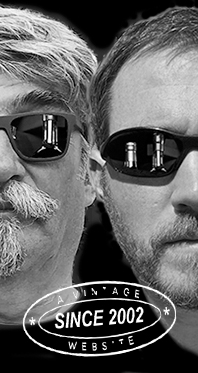 Home
Thousands of tastings,
all the music,
all the rambligs
and all the fun
(hopefully!)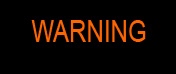 Whiskyfun.com
Guaranteed ad-free
copyright 2002-2017



Five Craigellachie and a lot of ethanol

Do we do Craigellachie today? Of course we do… And randomly please… (those were very useful forewords, S.)

Craigellachie 2008/2017 (46%, Scyfion Choice, pomegranate wine cask finish, 268 bottles)
Pomegranate wine cask? Seriously? Is that 'traditional'? It may be in Ukraine, where this bottling stems from, but the SWA may… oh forget! Actually, the pomegranate wine cask came from Israel's Rimon winery and was used for a rather long 25-month finishing. Nutshel, this is pretty 'world'. Colour: apricot/salmon. Uh-oh… Nose: well, I was expecting some utter and complete disaster, but actually, there is some balance to this, with a pretty lovely mentholness, some malt, hints of blood oranges, some kind of fruity earth (clean orchard manure, I would say), and rather cranberries than pomegranates. Perhaps. Pure fir honeydew. What's sure is that it isn't completely loco. So far, let's see… Mouth: more unusual, but it isn't 'ungood' at all, with a kind of earthy fruitiness that's leaning on some classic shortbread/butterscotch/malt profile. It's full of pastries, brioches, perhaps mocha, then a maltier bitterness, on some stout, Guinness… The whole's relatively thick, almost heavy, but that works pretty well. Finish: long, rather rich and yet dry. Chicory, malt… Comments: it was pretty miraculous, I wouldn't have bet one single penny on a pomegranate wine finish. Ukraine, 85 points! (when does the next Eurovision Song Contest take place, by the way?)


SGP:561 - 85 points.

Craigellachie 8 yo 2006/2015 (64.1%, Master of Malt, refill sherry, 83 bottles)


A micro batch at very high strength, that may be just enough to fill the tank of a Corvette. Colour: straw. Nose: typical, MoM also had some very young Aultmore, for example, that was super good because of some very good, very active oak. All is fine here, seemingly. Breads, pastries, preserved fruits, malt, cereals… But boy does it burn! With water: burns less, the rest remains the same. Tinned plums, a wee bit of wet chalk, some toasted oak that goes towards coffee beans. Mouth (neat): very creamy, but that may be the high alcohol. Sweet spices, cakes, syrups… With water: frankly, this is excellent, full bodied, spicy and rounded, very caky. Cinnamon rolls, Danishes, white pepper. Good, the oak might be a little loud, but it doesn't quite lay down the law. Finish: long, almost syrupy, and extremely caky. Comments: as good as it gets at just eight years of age. Good wood's been in use.


SGP:551 - 85 points.

Craigellachie 9 yo 2006 (64.1%, Grindlay's Selection, 292 bottles, +/-2016)


Colour: white wine. Nose: a fresher Craig', with less oak, less vanilla, less cakes, and more grapefruits and earthy malt. I tend to like this one even better – so far. Oat cakes. With water: oh, chestnuts, moss and wild tea leaves! And raw malt! Something's happening in there… Mouth (neat): closer to the MoM, but with more lemon curd, marmalade, unripe kiwis, rhubarb… I really enjoy this very tart style, but given the high strength, let's not try too hard just now… If you don't mind! With water: super-good, with a pure full bodied maltiness, biscuits, sponge cake, a salty touch (wow), lemon curd, angelica, Fernet-Branca, verbena… As they say in English classes in France, I do am impressed. Finish: long, creamy, caky, citrusy, liqueury, perfect. Comments: this is superb. Nine years old and a fair price (I suppose), and a malty profile that is just perfect. Plus, as we used to say twenty years ago, at such high strength there's more in the bottle.


SGP:561 - 88 points.

Craigellachie 21 yo 1995/2017 (53.6%, Hepburn's Choice for SCSM, China, sherry butt, 627 bottles)


More Scottish malt that transited through China. Our friends seem to be catching excellent casks, I have to say. Colour: gold. Nose: new wellies and fresh almonds, halva and turon, rubber bands, pecan pie, praline, Assam tea, Swiss milk chocolate, and really a lot of hay. Wonderful so far. With water: oh, grapefruits, Timut pepper, drops of lapsang souchong, and new wellies in all sizes. Mouth (neat): it's mirroring the nose, with just as much 'good' rubber, some perfect fudge and butterscotch, packs and packs of halva (peanuts or pistachios), and the most perfect, most luscious chocolateness. With water: no, careful, it wouldn't take water too well. Gets a little sour and bitter – oh just drop water, so to speak! Finish: long, pleasantly bitter, leafy and leathery. Comments: the rubber caused a few troubles here and there, but other than that, it's a brilliant whisky.


SGP:362 - 86 points.

Craigellachie 1994/2018 (54.8%, OB, for Whisky Spirits Expo L Show, Exceptional Cask Series, China, Port finish, 198 bottles)


How a Port finish would become part of an 'Exceptional Cask Series', I don't quite know. Perhaps in a marketing office? Colour: gold. Nose: erm… Strawberry juice and old rusty tin box, raspberry vinegar, cranberry jam (the one they would serve with grouse), old copper, pot-pourri, rotting oranges… Bizarre bizarre, how bizarre… With water: sour juices and rusting metals, plus burning tar. Mouth (neat): what-is-this? Stale Fanta and blackcurrant syrup, plus kid's mouthwash and… well, I don't know, I really don't know. With water: wait wait wait, Port, that means Portugal, and doesn't Portugal lead to… José Mourinho? Was he involved in this in any kind of way? That would explain mucho! Finish: weird. Comments: some kind of industrial accident, I would say. But there is some fun to this, after all, and doesn't it take all sorts to make a world? But Craigellachie, seriously, have you really been behind this space-y oddity? John? Steve? Paul? Louis? Emma? Louise? Frank? Jeannette?, Donald? Peter? Kate? Susan? Stephen? Mark? Isabel? Mike? Mick? Keith?... … … But then again (and again), only one single man's opinion and I'm sure some will adore this crazy rock and roller.


SGP:551 - 66 points.