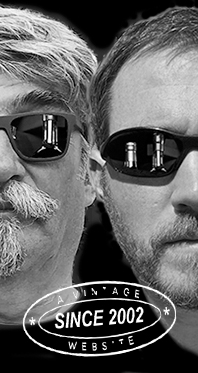 Home
Thousands of tastings,
all the music,
all the rambligs
and all the fun
(hopefully!)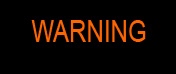 Whiskyfun.com
Guaranteed ad-free
copyright 2002-2017



Five more Cognacs on Sunday

A few Cognacs, because as much as malt whisky was seen as an alternative to Cognac after the phylloxera, more and more lovers of properly aged spirits start to believe that Cognac can make for a perfect malternative, often at a fairer price provided you manage to avoid the large brands that are more about crystal and 'lifestyle' (i.e. hot air). Let's see what we find today, always from a malt lover's point of view, naturally.

Hine 10 yo 'XO' (41.8%, OB, Grande Champagne, +/-2018)


Right, Hine is a fairly large house, but some say they would rather be on the artisans' side. I always rather liked their 'Bonneuils', for example. Let's see… By the way age statements are rather a new thing with Cognac, it's true that you just couldn't miss this one… Colour: full gold. Nose: oh perfect! Touches of metal polish and pinewood smoke over plums stewed in some sappy honeyed sauce, plus dandelions and the usual preserved peaches. Lovely lovely nose, fresh and yet rather deep. Mouth: great work! It rather goes towards malt whisky, which is a trend indeed with some modern Cognacs, but in this case that works rather perfectly. I'm thinking of Balvenie. Mirabelles (as in ex-BB Balvenie indeed), tinned peaches, touches of orange blossom water, pastries, a discreet touch of liquorice… And frankly, 41.8% works better than 40%, even if we're never too fond of faked C/S strengths. Finish: medium, clean, floral, fresh, very moreish. Honeyed aftertaste. Comments: this drinks too well!


SGP:541 - 85 points.

Bache Gabrielsen 'XO' (40%, OB, Fine Champagne, +/-2018)


Fine Champagne doesn't mean it's any better, it's just a blend of Grande and Petite Champagne. This baby sadly bottled at just 40%, always a bad sign at WF Towers. Colour: deep amber. Obscured? Nose: very aromatic, much more on orange liqueurs and sweet wine. Rose petals, litchis, wallflower, kumquats… Hints of red wine too, raspberries… I doubt you could make more aromatic, perfumed, heady cognac, it's almost enough to make your head spin. Mouth: indeed, it is a little syrupy – although I wouldn't swear it's been highly dosage-ed – with some melon and peach jams aplenty, syrups, liquorice allsorts, bonbons… Do Haribo now own Bache? Finish: a little short, very sweet. Comments: good but way too sweet for me. Which is a little bizarre, but there…


SGP:741 - 76 points.

Daniel Bouju 'Empereur XO' (40%, OB, Grande Champagne, +/-2018)


A well-reputed house. They age their Cognacs the proper way (the opposite of what the Scots are doing), that is to say first in new oak for a few years, then in refill, hardly active wood. The opposite of 'flavouring'. Colour: red mahogany. This must be old. Nose: oh, indeed, all on chocolate and coffee, plus menthol and pinewood. We're closer to some old brandy from remote places such as… Jerez or Armenia. Some prunes and black raisins too, and very few fresh fruits. Mouth: it's not that it's oak-dominated, and the spirit still sings, but indeed I cannot not think of some brandy de Jerez. Orange liqueur and chocolate, plus the blackest black teas and touches of Kahlua (chocolate liqueur). Notes of old walnuts too, or rather walnut wine. Very old-school Cognac, I think my old uncles used to drink this kind. Finish: medium, rather tannic. Bitter chocolate, black tea, and coffee beans. Peaches are noticeable in the aftertaste. Comments: probably very well made, but not my favourite style at all. For lovers of coffeeish Cognacs exclusively?


SGP:461 - 75 points.

Looks like we're going downwards, this is not normal. Lets's call to some indie for help…

Vallein Tercinier 28 yo 'Lot 90 Trois Cépages' (47.8%, Maltbarn, Fins Bois, for Globe Core, 154 bottles, 2019)
I would wager that these three cépages (grape varieties) were baco, ugni blanc and folle blanche. All these 1990s by Vallein Tercinier have been wonderful. They're just a little tricky to buy, since there are so many different batches (but never a miss). Colour: straw. Nose: naturally. These are Cognacs that will always appeal to malt drinkers since they're void of any excessive sweetness, very complex – and not just on fruits – and in this case a touch metallic and waxy. Other than that, we're finding the usual apricots and peaches, honeydew, pine needles, and menthol cigarettes. Glazed chestnuts. Mouth: honey sauces, agave syrup, peach jam, touch of caraway, touch of clove, a thin slice of cinnamon cake, and really a lot of chestnut honey. The best honey in the world if you ask me, as far as single-flower honeys are concerned. Finish: long, a tad more roasted, with some coffee beans and a little muscovado sugar and then a little marmalade. Comments: actually a tiny-wee-bit on the woody side, but that's just nothing. I've yet to find a Vallein Tercinier that I do not like a lot.


SGP:641 - 89 points.

Vallein Tercinier 33 yo 'Lot 86' (49%, Maltbarn, Fins Bois, 160 bottles, 2019)
It's just the age statement that's a wee tad bizarre, shouldn't that rather be 32, since they harvest around September? I know, pain in the hat those pesky 'bloggers'… Colour: gold. Nose: oohh! Amazingly fresh and believe me or not, very Clynelishy. We're talking 1982-1983. Amazing assorted honeys, 'round' citrus (tangerines), old beeswax, an earthy touch, a little tobacco, a discreet wood smoke, some teas, a wee bit of paraffin, a hint of mango… Mouth: wonderful tropical fruits, especially pineapples in this case. Pink grapefruits, a drop of riesling, papayas and passion fruits, some Sauternes for sure… Well we should drink this on foie gras! And once again, a most complex honeyness. Finish: rather long, now a little mentholated and pine-y, which works brilliantly with all these fruits. Comments: it's to be remembered that 1986 was a great vintage in Médoc, while Médoc is not too far away from Charentes and Cognac. Only problem, it goes down your throat faster than Karl Schranz down the Lauberhorn. See what I mean?


SGP:641 - 91 points.