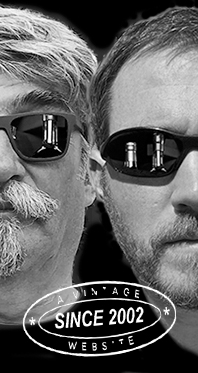 Home
Thousands of tastings,
all the music,
all the rambligs
and all the fun
(hopefully!)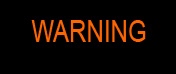 Whiskyfun.com
Guaranteed ad-free
copyright 2002-2017



Five young Miltonduff and boni

Shall we try to do a few very young Miltonduffs? No, of course not, why a chore?

Miltonduff 10 yo (43%, Gordon & MacPhail, Discovery, 2018)
Colour: gold. Nose: sherry, including leather and used matches, but all is fine, no worries. Then walnuts and truffles, some kind of metallic earthiness (scoria?), and a growing meatiness, rather towards cured ham. A little Bovril as well. Mouth: fun whisky, rather demonstrative and pretty different, with a salty sherryness that would hint at fino, some earthy cakes (or buckwheat crèpes?) and orange cakes. It's solid malt whisky, pretty singular. I haven't tried many such profiles. Finish: medium, leathery, with glazed chestnuts and more ham and walnuts. Comments: it's almost as if some well-meaning person would have poured a few litres of manzanilla into the casks. And thrown a few used matches as well. But I really like it, as the Stones would have said.


SGP:362 - 84 points.

Miltonduff 9 yo (46%, James Eadie, Small Batch, 1st fill bourbon, 2019)


Colour: straw. Nose: we're wandering throughout the Black Isle while the barley's high and the oranges mature (around the year 2050, ha). A touch of ginger, one of ham, one of leather, and a drop of miso. Mouth: pretty good, whisky can go far without having lived long. Sour apples, barley, beers, Cointreau, and various sweet breads, Middle-east style. Finish: medium, very barley-y and caky, with oranges in the aftertaste. Classic. Comments: you could sip this while watching some good series on TV, but careful, it goes down extremely well. They should add warnings to the labels, such as 'caution, easy sipper' or something.


SGP:451 - 85 points.

Well, we're doing fine so far aren't we? I told you, not obligatorily a chore…

Miltonduff 10 yo 2008/2019 (55.8%, Claxton's, 1st fill barrel, 248 bottles)
Colour: straw. Nose: we're extremely close to the J. Eadie, which was to be expected. This a little hotter, naturally, perhaps rougher, and less immediately pleasant, but it's true that we've often noticed that very young whiskies could be nicer when reduced upfront. No, you cannot add water yourself, that's not the same thing as careful reduction, two degrees by two degrees as all bottlers do (of course they don't, but they should). With water: raw apples and pears, also perhaps gooseberries and rhubarb. Mouth (neat): raw unaltered barley eau-de-vie that would strip the fur off a badger, as they say in the remotest parts of Scotland (so pretty much everywhere). Other than that, cider, vanilla, pear juice. With water: there, it's almost the same whisky as the James Eadie once reduced down to +/-45%. Cakes, apples, breads… Finish: medium, a tad grittier and grassier. Comments: excellent, it's just that the one at 46% was more ready.


SGP:451 - 84 points.

Miltonduff 9 yo (58.3%, Chorlton Whisky, 1st fill bourbon barrel, 137 bottles)


I've got the feeling that we're in the same ballpark again, but this is Chorlton, with their sublime labels. I hope those come off easily so that you can frame them once you've downed the content. Colour: straw. Nose: same whisky indeed, more or less. Rather more than less, actually. This should be quick… With water: a little earthier this time. Chalky soils. Mouth (neat): perhaps is it a little creamier, a little more on citrus and cider apples as well? With water: extremely similar, that is to say very good. Finish: medium, on cider apples, grasses, and light honey. Sunflower? Comments: the same causes produce the same effects.


SGP:451 - 84 points.

Perhaps a different kind of cask?...

Miltonduff 9 yo 2009/2019 (62%, Cadenhead, Rum Cask, 258 bottles)


Alert, alert, this was a Jamaican cask! Five years in an ASB, five years in a Jamaican rum cask, so nine years in total (please let's not quibble because of a few months). So, high ester or not? Colour: pale gold. Nose: lol. Tar and rubber, and very little room for the poor Speysider. When unreduced that is, let's see… With water: okay, let's say they talk. Rather bizarrely, you could believe this is a softer peater, perhaps even a Caol Ila of some sort. Mouth (neat): pure rumsky, and the worst thing in this story is that this funny premix kind of works. But let's assume the rum is making for approx. 5% of the total, then well, that allowed him to clearly control the whole shebang. More rum matured in whisky than the other way 'round. With water: there, brilliant, excellent, sharp, top notch! I was sure this would work in the end. Olives, brine, tar, smoke, lime… Finish: long, sharp, precise, tarry, salty, olive-y, lemony… Comments: these rums are ten times bigger than your average Speysider, so no wonder this would be the outcome. Some 90/10 that feels like 50/50. Well done, Cadenhead! Next, Ardbeg/Hampden please…


SGP:563 - 87 points.

Good, all good things must come to an end, let's have some old ones…

Miltonduff 34 yo 1981/2016 (40.3%, Scotch Malt Whisky Society, #72.48, refill bourbon hogshead, 'Summer celebration dram', 84 bottles)


Summer celebration? Aren't we a little late? Colour: light gold. Nose: it's some old chardonnay from a good location in Burgundy. Say a 1980s vintage, and say around Meursault or perhaps Pernand. Camphor, overripe apples, crushed bananas, roasted nuts, praline, and cooked butter, with a leafy and tobacco-y background. Hints of cardboard appearing after three or four minutes. Mouth: it was good, fair and friendly cask. Sour woods but with some restraint, bananas, overripe apples, overripe greengages (or there, preserved greengages), then a little mint, hawthorn tea, chamomile, verbena… All that whispers rather than shouts, but I wouldn't call it fragile. Finish: medium, with many more preserved greengages. Greengages are kind of forgotten these days, while they were all the rage when I was a kid. A shame, a scandal! Comments: indeed, this was nearly wine.


SGP:551 - 87 points.

A last oldie for the road…

Miltonduff 36 yo 1981/2018 (53.8%, North Star Spirits, refill hogshead, 176 bottles)
Aren't we slowly getting used to this lovely Bollywoodian design? Colour: gold. Nose: good refill wood and a lot of time, that's how the greatest whiskies were made before everyone got greedier. That was when malt whisky was still an art and not just a cash machine. So, butter cream, tarte tatin, lime tree blossom, tangerines, honeysuckle and white currant jam. That's rare and so very sublime! I mean, white currant jam… Some crazy people are even taking the seeds out, using goose feathers. Totally loco but the jams are then worth quite a lot of zlotis, and really sublime. Same with red currants by the way, they make that in Bar-le-Duc, a small city in Lorraine. Crazy people. With water: honeycomb, cinnamon rolls, chamomile tea, more honeysuckle, and a rather vanilla-ed woodiness. Mouth (neat): it's Federer-Nadal between the spirit and the oak – but indeed it's one fantastic game. Beautiful ripe fruits, herbs, mint, fennel, hay wine, cinnamon, angelica, ginger, tonic water… With water: it swims! But it gets a little simpler, rather more on apples, cider, perhaps young calvados… Finish: medium, rather more on herbal teas of all kinds. Some kind of almondy oranges in the aftertaste. Comments: game, set and match. I know many tasters would score this old baby 88 or 89%, but I'm more in favour of 90. It's really lovely, if a tad fragile and uncertain at times. Come on, it's 36 and 1981 was Kim Wilde's year!


SGP:461 - 90 points.