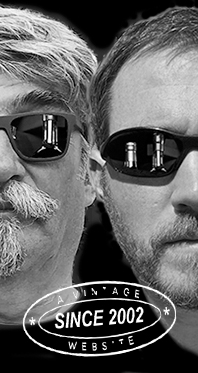 Home
Thousands of tastings,
all the music,
all the rambligs
and all the fun
(hopefully!)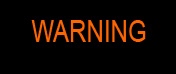 Whiskyfun.com
Guaranteed ad-free
copyright 2002-2017



We were chatting the other day with Angus, about this and that, when our young friend said that if there was a distillery that really surprised him in recent times, that was Teaninich. He might be right, let's see… And first, a wee aperitif.

Teaninich 10 yo 2007/2018 (46%, Signatory Vintage, Un-chillfiltered Collection, casks #702719 & 702720)


I know I'm saying this all the time, but I love this wee collection. Colour: white. Well, almost. Nose: good, I'm all for distillate-driven whiskies, but this may have gone a little too far, or it's lacking thirty extra-years in those exhausted casks. Grass juice, lime peel, bubblegum, nail polish, crushed pine needles, kiwis, concrete… Well, no, actually, this could get very nice on the palate, it may just need a little breathing. Let's check that… Mouth: pure barley eau-de-vie with pears and apples, and a moderate fatness, rather towards sunflower oil. Notes of ale as well, barley water, a little coffee fudge, shortbread, Smarties… Finish: medium, rather fat, with notes of honey. Sunflower honey, naturally. Sweet maize. Comments: right, this is probably not the Koh-I-Noor of whisky, but it's a very fine sweet little dram. A very honest one.


SGP:641 - 84 points.

Teaninich 19 yo 1999/2019 (53%, Claxton's, bourbon hogshead, cask # 1849-307946, 255 bottles)
Colour: straw. Nose: it's a rather dry and mineral Teaninich, with notes of green tea and ink at first, then rather dry ale, soot and saltpeter. Quite some paraffin too. With water: raw barley, grist, sourdough, sand, plasticine and rainwater. It's not a very fruity one. Mouth (neat): much fruitier this time, but rather on acidic apples, fruit stems, then lemon juice and a little angelica. A chalky pepper in the background. With water: opens up like a flower in the morning. Lovely notes of tangerines, grapefruits, apples, all that being coated with a little beeswax and more plasticine. A sweet earthiness. Finish: medium, grassier again, with some bread and some beer in the aftertaste. Comments: close to the barley, very natural. I cannot possibly be against that.


SGP:551 - 85 points.

And now perhaps two 1983s…

Teaninich 34 yo 1983/2018 (46.2%, Berry Bros & Rudd for Shinanoya, Japan, refill hogshead, cask #6729, 252 bottles)
With this wonderful retro label from BBR's. As for Tokyo's Shinanoya, the reputation's high, as you probably know. Colour: straw. Nose: ooh! Shoe polish, metal polish, old copper kettle, old coins, then mead, fresh mushrooms, leather polish, guns, grapefruit marmalade, glazed chestnuts, quince jelly, hawthorn tea, nettle and asparagus soups… Well, what a complex nose! I just love it profoundly. Mouth: exceptional Teaninich, a tad sharp at first, then bizarrely medicinal (aspirin and camphor), then full of teas and ointments, plus jams and marmalades. Waxes and citrus, Wulong tea, a touch of red pepper, a wonderful oily bitterness (olive oil)… This is star. Finish: medium, on pretty much the same flavours. Waxes, citrus, herbs, teas… Comments: a magnificent Teaninich and one of the shining stars in Limburg this year. Grapefruits and waxes? Bingo!


SGP:661 - 93 points.

Teaninich 35 yo 1983/2018 (57.5%, Signatory Vintage, 30th Anniversary, refill butt, cask #8070, 575 bottles)


What a hit, this series by SigV! Colour: straw. Nose: very different, more restrained, more on sunflower oil and mown lawn, grasses, leaves, concrete and plaster, ink, soot, fresh almonds… In a way we're closer to Claxton's than to the Japanese 1983, but that may be a matter of water. With water: it remains a little narrower and more austere, but some perfect notes of mentholy almonds and lemon balm are making their appearance. Some perfect beeswax as well. Mouth (neat): a rather pungent fruitiness, on green apples, raw cider, and even white calvados. A touch of barley syrup around all that, as well as a little white pepper. I think it really needs water indeed. With water: indeed. Some amazing earthy lemons, some ginger, turmeric, touches of peat, oysters, then caraway and cloves, Stolle… I'm just wondering, did these 1983s stem from the A-Side distillery or from the B-Side? I think B-Side was the one they closed for good 1984, and then demolished. Finish: rather long, wonderfully citrusy and earthy. Some limoncello in the aftertaste. Comments: I think I'll have to learn a bit more about the respective styles of A and B Teaninich. Was this B, a.k.a. Old Teaninich? Or Teaninich's Brora, if you wish? Exceptional whisky nonetheless. Angus was right about Teaninich!


SGP:561 - 91 points.