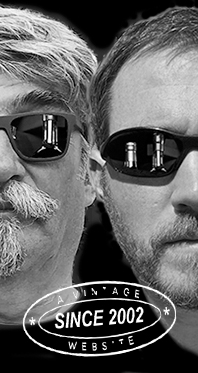 Home
Thousands of tastings,
all the music,
all the rambligs
and all the fun
(hopefully!)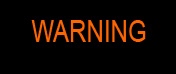 Whiskyfun.com
Guaranteed ad-free
copyright 2002-2017



Glen Moray is coming out of the shadows… Thanks to the independent bottlers! Sometimes brands should really thank the indies, even if Glen Moray's a heavy seller in the UK, thanks to some very moderate pricing. But is it still a bit 'budget'? Let's see…

Glen Moray 'Elgin Classic' (40%, OB, +/-2018)


Cheap and NAS, what's to be expected here? Well, if that's more purity, we're not against it… Colour: straw. Nose: youthful, malty, muesli-y, brioche-y, doughy, and with nice preserved pears and pineapples. Easy, simple, nice, more than just some ueber-blend (which it actually is on shop shelves). Mouth: really very easy, light, on pretty much the same flavours, plus growing notes of sultanas. A lot of sultanas! Sadly, it tends to become a little woody/cardboardy, which is the fate of many an ageless budget malt whisky. Finish: short, a tad indefinite, cardboardy, dry. Loses many points at this point. Too much ginger in the aftertaste. Comments: a pity, it all started very well, but as almost always, it's them finishes that tell the truth. Still a fine drop worth a good score, mind you. And yeah, it's cheap.


SGP:451 - 78 points.

Glen Moray 'Elgin Classic Peated' (40%, OB, +/-2018)


How this NAS baby could be both 'classic' and 'peated', I don't know. More Friday afternoon marketing? Colour: white wine (nice). Nose: a bit like those NAS Ardmores. Peaches, smoke, overused lapsang souchong, some bonbons, and something hesitating and uncertain. Is this rock and roll or is it disco? Mouth: pretty fine, but very simple. Some salt and pepper, wee bits of jalapeno, ashes, green apples, fabric, lemon concentrate, a little burnt wood. Not un-nice, actually, just not very necessary. Plus, there's already Benromach. Finish: medium, dry, with green spices and some ashy bitterness, beyond the saltiness. Comments: same ballpark. Perhaps a tad skimpy, but more than acceptable. Same score.


SGP:445 - 78 points.

Indies, the floor is yours…

Glen Moray 10 yo 2008/2019 (59.2%, Liquid Treasures, 10th Anniversary, sherry hogshead, 134 bottles)


Hope this won't be pure kerosene, although the label would suggest otherwise indeed. Colour: gold. Nose: humph! This is brutal indeed, full of glutamate, tobacco, dried wild mushrooms (morels and stuff), but also mercurochrome, Maggi, manzanilla, old walnuts… Does the moderate distillate play any role here? Not too sure. With water: gentler, subtler, very malty and umami-y, sour, slightly smoky… What's sure is that it swims very well. Mouth (neat): they have distilled manzanilla! Bitter beers, walnut decoction, mustard, horseradish, tobacco juice… Yeah well, what's sure is that this baby's an amazing conversationalist, so to speak. With water: pretty excellent, if a little too much and heavy/pushy. Leathers, spices, tobacco, dried stuff, whacky curries, fruit skins, orange concentrate… Finish: very long, on the same leathery/tobacco-y notes. Comments: tell me about a wrestler! Don't tackle these kinds when you're not in full form – please don't! Oh and anyone who would have recognised Glen Moray here would deserve a free new Aston-Martin (with the manual gearbox, of course).


SGP:372 - 86 points.

Mercury III 2007/2019 '133° U.1.1' 1897.2"' (62.2%, Scotch-Universe, bourbon barrel)
Ooh my head! Anyway, take my word for it, this very cryptic and pretty loco bottle aus Germany contains Glen Moray. What's more, it is Glen Moray at some pretty homicidal strength, is it not? Colour: white wine. Nose: they have bottled mercurochrome, blended with pressed green walnuts and the spiciest Spanish olive oil. It is loco indeed, but we're not scared of anything at WF Towerz, are we. With water: we-tamed-it! Gentle yellow and white fruits, greengages, watermelons, hearts of palm, white pears… After all, it's very civilised malt whisky. Mouth (neat): please, paper and pen to write my will, thank you. Other than that, peach and melon syrups. With water: goody good, firmer than expected, with moderate vanilla and coconut, then the same white fruits. Average in the best sense of that word. Finish: rather long, and rather more on beers. After all, this is a German bottling, Fraulein. Comments: nice cleaner and fresher counterpoint to the Liquid Treasure version. Almost yin and yang.


SGP:551 - 86 points.

An older one and we'll call this a session.

Glen Moray 28 yo 1990/2018 (51.4%, The Whisky Agency for The Whisky Exchange, 138 bottles)


Some more subtleties, I suppose… Colour: pale gold. Nose: indeed. More fruit peelings, fresh walnuts, then a slightly Clynelishy development on candlewax and citrus skins, cigarette tobacco, then hints of rose petals, Turkish delights, and little bonbons. The kinds they give you at front desks in hotels (while they're looking for your reservation, which they have lost, naturally). With water: no, cancel all that, this is a perfect 'green' malt, with fruit peelings, mosses, leaves, and perhaps 'stronger' flowers, towards honeysuckle and elderflowers. Mouth (neat): goo-oo-ood! The obvious winner today, with some strength and this very peculiar balance between bread/beer and greener fruits. Now, even if the strength isn't too high, it's still a bit too hot for me (S., you sissy!) With water: yeah, there, high-end beers (which I know next to nothing about) and subtle fruits. Some green coffee, malt… Finish: rather long, drier, saltier, and rather fino-y. The walnuts are back in the aftertaste. Comments: the power of time on whisky. I know I'm rambling now.


SGP:361 - 89 points.