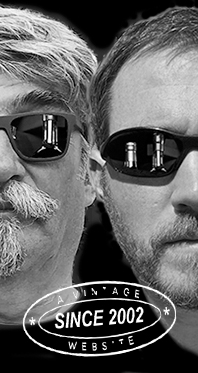 Home
Thousands of tastings,
all the music,
all the rambligs
and all the fun
(hopefully!)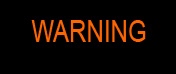 Whiskyfun.com
Guaranteed ad-free
copyright 2002-2017



---

Angus's Corner
From our casual Scottish correspondent
and guest taster Angus MacRaild
Glenfarclageddon Part 1
You may recall that I posted a rather mammoth series of Glenfarclas tastings on these vary pages last year. Mostly composed of Family Cask bottlings. Well, as fate would have it, my secret Glenfarclas contact in Germany has been raiding the warehouses once again and has comfortably surpassed himself this time. So, here's yet another serialised Glenfarclas tasting. Like last time, we'll go forwards by vintage and see if we can discern any further Glenfarclas-themed wisdom from amidst all this madness.

Glenfarclas-Glenlivet 11 yo 1966/1977 (80 proof, Cadenhead Dumpy)
Colour: pale gold. Nose: a bit shy at first, gentle whiffs of shoe polish, new leather, ink, clay and grass. Slightly austere. Some chalky lemon notes and hints of white flowers and fresh fabric emerge over time. Typical 'Cadenhead dumpy' style. Mouth: a tad dry and gritty. Some light cardboardy notes, which nods towards OBE. Then also some sunflower oil, plain brown bread and things like ground mixed pepper and asparagus. Not too great really. Finish: medium, slightly acrid, teaish and pretty austere. Comments: I can't really find much too enjoy here I'm afraid. Not all these old dumpies were glories. I'm sure some dodgy OBE is at play but I'm even more certain this was just a bit of a duff dram. Could there have been a problem with the sample? I'll have to revisit from a different bottle someday.


SGP: 351 - 70 points.

Glenfarclas 1978/2018 Family Casks (43.1%, OB, cask #747, 4th fill hogshead, 166 bottles)


Colour: light gold. Nose: It's a rather typically exotic and fruity 1970s style Glenfarclas. Lots of ripe fruits such as apples, banana, pineapple and guava with honey, pollen, green tea and sultanas. Although, it's not quite 'exuberant' in its fruitiness like earlier vintages can be, there's a real sense of elegance and restraint about the nose. Pretty typical excellent 'refill' profile. Hints of crystallised fruits, damsons and mirabelle eau de vie. Mouth: lovely balance between honeys, candied citrus peels, various herbal teas, wormwood, mint jelly and pressed wildflowers. Also some hints of cinnamon, nutmeg and clove. Finish: medium and on soft notes of tea, lemon balm, pineapple jelly and old Sauternes. Comments: in some ways it's rather simple, but here that's an asset as everything is beautiful and in its place and perfectly balanced. Easy and classical old farclas.


SGP: 641 - 90 points.

Glenfarclas 1979/2015 Family Casks (41.1%, OB, cask #11018, 4th fill hogshead, 300 bottles)
300 bottles from a hoggie after 36 years? Was it topped up? Colour: gold. Nose: this one opens on a rather fruity profile as well but here it's things like prunes in Armagnac, dates, mushroom powder, hessian cloth, pollen and dried mango. All very lovely and giving the impression of being a tad 'bigger' than the ABV might suggest. Continues with baked apple, plum pudding and some fragrant sandalwood. Mouth: a nice balance between baked orchard fruits, custard, white pepper, menthol and fruit syrups. Hints of herbal extracts, soft tannin, lemon oils and a rising tropical fruit lushness on the back of the palate. Extremely quaffable stuff. The wood is present but poised and controlled. Hits of dried mint and green tea. Finish: surprisingly long and on caraway, dried banana chips, rosehips, lime jelly and black pepper. Comments: that sense of weight beyond its strength was sustained all the way through which is no mean feat for an older whisky. Another classical but great one. Sophisticated but also very easy.


SGP: 631 - 90 points.

Glenfarclas 1979/2018 Family Casks (49.4%, OB, cask #8796, 4th fill hogshead, 211 bottles)


Colour: light gold. Nose: a rather concentrated and syrupy fruitiness, like molten boiled sweets, juicy fruit chewing gum, pineapple jelly and some excellent aged mead. Opens up further with cornflakes, milk bottle sweets, a dusting of icing sugar and lemon infused olive oil. Also some earthy mushroom notes, old wine cellar and things like chamomile and bergamot. A rather more complex example that's ably supported by a perfect natural strength. You can add plums, sultanas, apple crumble and chocolate limes. Really excellent! Mouth: superb texture and concentration - very syrupy and gently oily. Hints of pear eau de vie, creme de menthe, rum n raisin ice cream, raspberry jam and soft waxes. There's also herbs, mulled wine and chocolate covered marzipan. Lots of glazed and crystallised fruits everywhere, along with some nibbling peppery notes. Finish: long, rather orangey and abundantly fruity. Citrus pith, olive oil, mint, apricot jam and dried thyme. Comments: A notch higher still. There's a level of complexity here that really sings alongside a perfect natural ABV. A great and humble wee cask.


SGP: 751 - 91 points.

Glenfarclas 1980/2016 Family Casks (47.0%, OB, cask #1412, refill hogshead, 287 bottles)


Colour: light gold. Nose: there is this shift in character I'm really starting to notice with any Glenfarclas as soon as you hit 1980 and it's on display rather vividly here. In place of these more luscious and exuberant fruit qualities it's really more towards breads, honeys, light hoppy notes, dried herbs, chalk, ink and a few stewed fruits - perhaps a light gooseberry note. There's also a more funky earthy note in the background which is slightly dundery. Also straw, muesli and freshly filled malt bins. Very nice but notably divergent from the previous decades' characteristics. Mouth: rich and slightly drying with big notes of heather honey, plum liqueur, pear cider, dried cranberry, lime oil, light sootiness and hints of mineral oil and sunflower seeds. Slightly leathery and animalistic as well with something approaching a sweaty note which feels like it originates from that same funky aroma on the nose. Very unusual, but also very entertaining and fascinating. Finish: long, slightly woody, green pepper, hints of ointment, ink, carbon paper and some green chartreuse. Comments: These early 80s Glenfarclas seem to have something of a character all their own, not up to the same pure pleasure levels of quality as their late 70s siblings, but they are extremely worthwhile and intriguing drams well worth seeking out I'd say.


SGP: 461 - 88 points.

Glenfarclas 1980/2018 Family Casks (47.8%, OB, cask #1413, refill hogshead, 281 bottles)


A sister cask, this should be interesting. Colour: light yellow. Nose: lots of freshly baked breads, sourdough starter, veg stock and curious things like roast chicken, bay leaf, tarragon and wild mushrooms. A meal in a glass! Goes on with baking soda, cornbread, ginger biscuits and a rather dry and peppery waxiness. Things like wax paper, canvas and old jackets. Freshly rolled oats, savoury flapjack, trail mix and toasted mixed nuts. Fresh, clean and getting increasingly cereal in profile. Mouth: full and syrupy in texture. Lots of toasted almonds, coconut oil, buttered bread, lemon peel, citrus infused darjeeling tea, mint leaf and fir liqueur. Touches of fennel seed, caraway and miso broth. Again this rather delicate waxiness in the background with similar peppery notes. Finish: long, earthy, all on olive oil, mixed shades of pepper, lime zest, white truffle and dried herbs. Comments: cleaner than its sibling and very good. A more technical and textbook early 80s Glenfarclas. I like the dryness, it felt very crisp and appetising.


SGP: 561 - 89 points.

Glenfarclas 1981/2016 Family Casks (48.3%, OB, cask #1607, 4th fill butt, 265 bottles)


Colour: copper. Nose: a rather lean and sinewed sherry profile. Light notes of damp leaves, toasted almond flakes, hints of mushroom powder, lemon pith and a few pieces of crisp pancetta. Develops towards a deeper, bassier earthiness. Pine cones, leaf mulch, walnut oil, mineral aspects and cola cubes. Very good but overall a tad shy perhaps, not that modesty is a flaw by any means. Mouth: a more textbook profile of raisins and sultanas in old cognac, black pepper, strong tea, mint liqueur, caraway, red liquorice, cola syrup, cocktail bitters and aniseed. Excellent balance and a good strength that delivers texture and flavour very well. Salty almonds, muesli, toffee and salted caramel ice cream. Finish: long, spicy, peppery, bitter chocolate, mint, cough medicine and lemon balm. Comments: I find the sherry profile surprisingly prominent considering it's a 4th fill cask. However, I'll not grumble as it's excellent and treads a lovely line between distillate and cask.


SGP: 661 - 90 points.

Glenfarclas 1983/2017 Family Casks (50.8%, OB, cask #38, refill hogshead, 257 bottles)
Colour: gold. Nose: prunes, calvados, Armagnac, poire williams - really a mini convention on French fruit distillates. Also slightly grassy, hints of coconut, lime, hessian, crushed nettles and toasted cereals. Savoury flapjack, sage, mint tea and things like muesli, chopped dates and oatcakes. Also quite a few fresh breads and mixed seeds. Gets increasingly autolytic with time. With water: a little spicier but also softer at the same time. Chalky mint, lemongrass, white pepper and a nice olive oil note. Mouth: surprisingly sweet initially, lots of honey, mead, heather ale, cornflour and icing sugar. Gets more biscuity, gingery, nutmeg, olive oil, hessian and soot. A touch of wax and some white pepper. With water: soft garden fruits such as apples and pears, lemon thyme, dry cider, lemon and brown bread. Finish: medium in length and rather citrusy, delicately herbal, light peppery notes again and more bready, autolytic aspects. Comments: It's lovely whisky, but I'm not sure the thrill is worth the price. These bottlings are rather expensive. But, of course, we don't score prices on Whiskyfun.


SGP: 551 - 86 points.

Glenfarclas 1985/2017 Family Casks (43.0%, OB, cask #2594, refill sherry hogshead, 287 bottles)


Always a pleasure to try a whisky from my vintage. There aren't too many good, or even interesting, 1985s about sadly. Colour: light amber. Nose: a rather leafy and toffeeish sherry. Nutella, caramelised nuts, soft brown sugar, hints of balsamic, old Pinot Noir and aged game meats. Also cherries, dried cranberries, hints of old madeira and some pomegranate syrup. Generally a lighter style overall. In time it also starts to develop a gentle tropical side. Mouth: typically elegant refill sherry profile. Soft brown sugar, toasted walnuts, brown bread, hints of mutton, meat stock, lemongrass, marmite and some soft dark chocolate. Heather ale, bay lead and golden sultanas. Gets slightly liqueurish and nods towards old Benedictine after a while. Also golden syrup and menthol aspects like eucalyptus oil. Finish: good length, warming, lots of soft dark fruits, red fruit syrups, lime jelly and hints of balsamic and rosewater. Comments: Super easy, balanced, nicely sherried, perfectly aged Glenfarclas. As a great philosopher once said... "Wallop!"


SGP: 651 - 90 points.

Glenfarclas 1985/2018 Family Casks (43.6%, OB, cask #2601, refill sherry hogshead, 292 bottles)
Colour: white wine. Nose: more mineral and towards things like sunflower oil, toasted seeds, cereals, yellow wildflowers, pollens, honeys, dried mint, buttered toast and olive oil. Fragrant, gentle and very pleasant. Various light and fresh herbal notes such as chopped parsley, marjoram and chives. A very light background note of hessian, mineral oil and beeswax as well. Rather sophisticated and charming - quite out of character for things from 1985. Mouth: olive oil, yellow flowers, chestnuts, sunflower seeds, white bread, asparagus, black pepper, lime zest, gooseberry and lychee. Wee hints of cough medicine and gentian root, then slightly salty liquorice and fresh butter. Finish: good length, lemony, slightly yeasty, sooty, peppery and nicely drying. Comments: The ying to the other 85's yang. A tad drier and more autolytic and mineral overall but still superbly drinkable and of equal quality. Very happy with these two, not often you find good 85s.
SGP: 561 - 90 points.