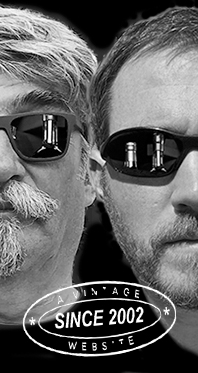 Home
Thousands of tastings,
all the music,
all the rambligs
and all the fun
(hopefully!)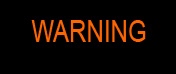 Whiskyfun.com
Guaranteed ad-free
copyright 2002-2017



---

Angus's Corner
From our casual Scottish correspondent
and guest taster Angus MacRaild
Glenfarclageddon Part II
Further travels in time at Ballindalloch...

Glenfarclas 1986/2015 Family Casks (54.8%, OB, cask #4334, refill sherry butt, 536 bottles)


Colour: amber. Nose: simmering coffee, roast hazelnuts, beef stock, damp earth, morello cherries and new leather. Rather a big, punchy sherry profile, even if it is from a refill cask. But also clean, vivid and excellent I should add. Hints of walnuts and rancio in the background with some crispy bacon notes. With water: limoncello, Turkish delight dipped in milk chocolate and artisan sourdough (an early contender for Whiskyfun's most hipster tasting description of 2019 I'd say). Mouth: lots of various jams and red fruit cordials and syrups. Red liquorice, mint leaf, figs, chopped dates in muesli, lemon infused oil, bramble liqueur. All very big, opulent and fruity with a meaty backbone underneath. Hints of golden syrup on ginger cake, cod liver oil and hessian cloth. With water: still on dark fruits but softer with notes of caramelised brown sugar, walnut oil, cured meats and balsamic. Finish: long, leathery, peppery, meaty and with plenty warming spiciness. Comments: A great cask certainly helped things along here. A pretty big, and full on Glenfarclas that sherry lovers should lap up eagerly enough.


SGP: 661 - 89 points.

Glenfarclas 1986/2018 Family Casks (47.7%, OB, cask #4775, refill butt, 551 bottles)
Colour: orangey amber. Nose: we're much more on honeys, pollens, various nectars and herbs here. The sherry aspect feels much more restrained on the whole and it delivers a more tertiary and complex profile. Jamaica cake, freshly baked breads, black olive, soot, mushroom powder, bouillon - a rather umami picture emerges. However, there's also some lovely fruitiness in the form of blood orange, orange bitters, wild strawberry and wee flourishes of things like melon and guava. Excellent stuff! Mouth: gingerbread, mint tea, various red fruit liqueurs, kirsch, blackcurrant, cafe latte, buttery shortbread and a warm seed loaf. More toasty notes, muesli, seed mix, lime zest and hint of earthy petrichor and even a touch of rancio. Really excellent. Finish: long, earthy, raisiny - the sherry aspect becomes a little louder in the aftertaste. Also prunes, lemon peel and more menthol characteristics such as eucalyptus resin and some dried herbs. Comments: I really love this kind of profile of Glenfarclas, some background sherry that quietly elevates the great, weighty distillate and builds an overall very complex and beautiful profile.


SGP: 671 - 90 points.

Glenfarclas-Glenlivet 30 yo 1988/2018 (50.9%, Cadenhead Authentic Collection, bourbon hogshead, 222 bottles)


Let's diverge from the Family Casks via Cadenhead for a brief minute... Colour: gold. Nose: it is indeed quite a divergence from some of the more boisterous and sherry-driven official bottlings. This pure refill bourbon profile is really lovely, a mix of gently spiced custard, sponge cake, aged sweet wines, hessian, lime cordial and lemon infused olive oil. Also sunflower seeds, gentle waxiness, butter biscuits, cornflakes dusted with icing sugar and heather honey. Really lovely! With water: wow, it really starts to sing with water. These kind of slightly tropical tutti frutti notes, rosewater, lemon jelly, savoury spices, jasmine, pot pourri - swims like a champ! Mouth: spiced honeys, muesli, gooseberry jam, apple turnover with vanilla custard, spiced plum cake, greengages and milk bottle sweets. There's also hints of green tea with lemon and some old white madeira. With water: again water really works a treat. Lots of bitter herbs mixed with pink grapefruit, quinine, bitter lemon, white pepper and truffle oil. Superb! Finish: long, taut, citrusy, herbal, sweet fruit syrups and white flowers. Comments: I love the balance and complexity in this one. Sweetness and bitterness on a seesaw and an olympic swimmer to boot!


SGP: 751 - 90 points.

Glenfarclas 1988/2018 Family Casks (52.4%, OB, cask #7054, refill sherry butt, 596 bottles)


Colour: light amber. Nose: gingery, cardamom, slightly mushroomy, leafy and with some rising notes of pipe tobacco and gentle rancio. It opens up more along these lines with walnut wine, dried sage, sultanas and dried cranberries. Some bitter chocolate and dried mint leaf as well. Getting increasingly interesting over time. Lovely, classic refill sherry style. With water: becomes extremely fragrant with water, many dried herbs, gentle earthy tones, toasted seeds, pressed wildflowers, boot polish, bay leaf and a soft waxiness. Mouth: a rather lovely sweetness at first, one that nods towards golden syrup, strawberry jam, sponge cake and old madeira. Then it gets breadier, more towards pastry, brown bread and ginger cake. With water: again water really works well here. Ginger biscuits, sweet flapjack, sultana, young Armagnac and hessian. Some milk chocolate and spiced prunes as well. Finish: long and all on strong, freshly brewed tea, black pepper, dry earth, cloves and liquorice. Comments: In some ways it is reminiscent of the Cadenhead only it represents the sherried flipside of that profile. Still some great complexity and balance at play and it really swims like a fish. I had it at around 89 but with water...


SGP: 661 - 90 points.

Glenfarclas 1989/2018 Family Cask (52.3%, OB, cask #13005, sherry butt, 449 bottles)
Colour: deep bronze. Nose: different territory altogether now. We're approaching raw sherry bomb here with these notes of light tar, prune juice, strawberry jam, bitter chocolate, espresso, walnut extract, morello cherry and unlit cigars. Big, clean, punchy, powerful and pretty excellent. With a little time it opens up further towards mineral oils and rancio with this slightly saline sherry note. Blood orange, cocktail bitters, soy sauce. Pretty excellent sherry that retains good freshness and complexity. With water: now towards old leather, shoe polish and black olive paste. Some aged game meats and pinot noir as well. Mouth: superb concentration. All on cherry wine, throat sweets, herbal medicines and extracts, eucalyptus, many kinds of tea, strawberry wine, black pepper, bitter herbal oils and earthy turmeric notes. A big swirling sherried cauldron. With water: banana bread with sultanas and cognac, black coffee, miso broth, soot and more bitter herbal notes. Hints of herbal toothpaste as well. Finish: long, increasingly bitter, peppery, more herbal, more medical and wee glimpses of red and dark fruits. Comments: Overall pretty great. Only the increasing bitterness in the finish and aftertaste prevents me from going to 90, but parts were pretty spectacular and sherry heads should only drink this in a secure location, preferably while sitting down.


SGP: 572 - 89 points.

Glenfarclas 1990/2018 Family Casks (57.1%, OB, cask #9468, sherry butt, 597 bottles)


Colour: deep mahogany. Nose: pure espresso, brioche, various red fruit jams and preserves, salted caramel and bitter chocolate, and then plenty salty broth and soy sauce. A leathery cloak of rancio over everything - an impression of an very old dry Madeira. The chocolatey aspect merges with the coffee note making a very syrupy mocha type of aroma. The whole thing feels dense, sticky, dark and syrupy. Pure mint essence, strawberry scented pipe tobacco and crushed cloves. With water: develops rather typically towards a breadier, more autolytic profile. Trail mix, toasted pumpkin seeds, grapefruit peel, dried lavender, shilling ales and underneath it all a remnant miso-flecked, slightly saline sherry quality. Mouth: liquid incense! Pure black pepper, old ointments, mint choc chip, eucalyptus resin, tea tree oil, more cloves, ginger, nutmeg, a little hot paprika and things like game meats and biltong. More slightly salty, nervous notes, walnut oil, expensive pu-erh tea, crystalised fruits and some Moroccan spice notes. Evolves over time in a more typical direction like dates, prune juice and fig paste. With water: leafier, earthier, more tobacco, raisins, camphor, rancio, black pepper, coal dust and cough medicine. Finish: long, leathery, peppery, chocolatey and full of bitter coffee, teas, herbal extracts and various citrus piths. Comments: Whereas the 89 had a tad too much bitterness in the end, this one really shares a lot of its DNA but just with more balance and a little more complexity. A real corker of a sherry cask. It's the kind of bottling that I think with 20 or so years in the bottle it will be really sublime. Lucky for anyone who has one.


SGP: 671 - 91 points.

Glenfarclas 1993/2018 (46%, OB '25 years of Whisky.de', oloroso sherry hogsheads)


Another brief departure from the Family Casks, but remaining within the 'official' stable. Colour: light gold. Nose: very orchardy to begin. Lots of fermenting hay, cider apples, perry straight from the cask (that's pear cider), wee hints of leaf mulch and green apples stewed in butter. There's also a few underlying cereal and muesli notes. Quite a departure from the much bigger and fuller profile of the FCs, this is a nice, more easy-going and subtle take on Glenfarclas. Some delicate golden syrup sweetness in there as well. Very pleasing. Mouth: plums, apples, pears, gooseberry, lime zest - a rather lovely gathering of orchard and other fruits. Some sultanas and buttered toast, a little sprinkle of brown sugar, a spoonful of treacle and a little darjeeling tea. The height of easiness in whisky. Finish: medium-long finish. More baked apple, hints of spiced custard, green fruits, banoffee pie and lime curd. Comments: Easy, fruity and quaffable. Yet, it also has character as well which stops it from veering into 'generic' territory.


SGP: 641 - 85 points.

Glenfarclas 1993/2018 Family Casks (53.3%, OB, cask #1598, 4th fill butt, 479 bottles)
Colour: amber. Nose: Lovely! A big, easy, leafy and tobacco-scented sherry profile. Interesting that the sherry still has a clear and definable voice on a 4th fill - perhaps the first 3 fills were reasonably short? All very typical on raisins, sultanas, dates and the usual mix of dark fruits. Brown bread, mushrooms, damp earth and some old wine cellar notes. With a little breathing it begins to display notes of cherry blossom and strawberry laces. Very lovely. With water: more toasty notes, more seeds, freshly baked savoury pastries, some cinnamon powder. Mouth: gingerbread with lemon icing, strawberry pipe tobacco, lime leaf, mint julep, some cloves, black pepper and a more developed bready aspect as well. Fresh brown bread and croissants. Getting more and more tertiary and autolytic as time goes on; you can feel that the distillate is starting to have a much more assertive voice over and above the cask. Which, obviously, I rather like. With water: dryer, more towards soft chocolate notes, some walnuts, grist, chamois leather and pollen. Finish: long and on cereals, cocoa, black tea and a few citrus peels. Comments: There's lots to enjoy here, not least the interplay and changing volumes between cask and distillate. However, I think it's perhaps not quite a thrilling as some of the older FCs we're already tried. Quality is still undeniably high though.


SGP: 561 - 86 points.

Glenfarclas 1994/2015 Family Casks (56.0%, OB, cask #4319, 4th fill butt, 640 bottles)


Colour: straw. Nose: quite a departure, here you really feel the 'refill' character. And I have to say, it's rather lovely. Many fresh breads, light mead notes, toasted sunflower seeds, trail mix, cashew nuts, some gloopy, grassy olive oil notes and various blossoms and wildflowers. Evolves slowly but surely towards various fruits such as green apple, gooseberry, plum and perhaps a twinge of star fruit? With water: very fresh and green now, almost youthful. Citrus pith, white pepper, bay leaf, artichoke and cut grass. Mouth: a pleasing initial touch of austerity with things like crushed aspirin and chalk. Then again this rather seed/cereal forwards profile. There's lots of freshly chopped herbs such as parsley and chives with fresh plain butter, sunflower oil and a tiny hint of green pepper. Wee hints of leaf mulch, hessian and mocha underneath as well. With water: hints of pine, pink peppercorn, rolling tobacco, muesli, brazil nuts and bread dough. Finish: long, slightly sappy, lemony, yeasty and with resurgent very light fruit salad notes. Comments: I really enjoy this profile of Glenfarclas and this was a great cask. The only trouble is that you're left with the feeling that, at this ABV and outturn, it was perhaps bottled too young and could have produced something really spectacular given a further decade or so of slumbering. It's still lovely whisky though.


SGP: 551 - 87 points.

Glenfarclas 1994/2018 Family Casks (53.3%, OB, cask #1580, refill sherry butt, 552 bottles)
Colour: amber. Nose: an immediately minty and sharp sherry profile. Bananas baked in chocolate, mint julep and mint tea, golden sultanas, aged marsala, treacle pudding, dates, fig rolls, dried cranberry and hot cross buns with raisins. Really fab and quite a departure from some of the other sherried ones. With water: develops kind of as anticipated, towards freshly baked breads, creme caramel, stewed dark fruits and some generic tobacco notes. Mouth: a big invasion of earth, tobaccos, mint choc chip, raspberry jam, fig compote, sultanas soaked in cognac, apple pie and strawberry wine. There's also some rancio, slightly salty old sherry notes and crushed walnuts. Some bitter coffee and hints of soy sauce. With water: tobacco, chocolate, balsamic, miso broth, chocolate lime sweets and dried dark fruits. Perfect! Finish: long, slightly mentholated, the perfect balance of bitter and sweet, a hint of tar and some lovely, leafy tobacco and rancio in the aftertaste. Comments: Perfect age, perfect strength, perfect sherry cask, perfect balance. A great one.
SGP: 661 - 91 points.