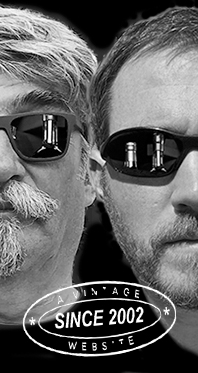 Home
Thousands of tastings,
all the music,
all the rambligs
and all the fun
(hopefully!)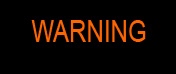 Whiskyfun.com
Guaranteed ad-free
copyright 2002-2017



Glenfiddich vs. Wardhead,
the fight of the century

Oh come on, S.! That's simply going to be two official Glenfiddich vs. two indie 'bastards'.

Glenfiddich 12 yo (40%, OB, +/-2018)


Would you imagine that I last formally tried this heavy seller more than five years ago? It was very okay (WF 79). This is still the previous livery, while there is a brand new one out these days. No worries, nothing earthshattering, except that the age statement got much bigger. A very good sign! Colour: gold. Nose: as I remembered it, really. Light, on overripe apples and pears, melons, brioche, light honey, and a touch of vanilla. It's well, it's nice, and it leaves you alone, if you see what I mean. Mouth: hold on, this is very good! Ho-ho-ho! Lovely apple juice, soft spicy cakes (ginger and cinnamon pie), notes of mead, vanilla cake, a handful of sultanas, a drop of all-flower honey, and perhaps one of proper ale. Really, I find this excellent, even if they may produce millions of cases. Finish: sure it's short, but it's clean and refreshing. Hints of oranges in the aftertaste, that always works. Comments: what a surprise! I used to have this baby and its previous inceptions at 75-78 points in the past, but this is a different league. I'm almost about to recommend it. No, no one hacked little WF, not even the FSB or the CIA.


SGP:541 - 83 points.

Glenfiddich 14 yo 'Rich Oak' (40%, OB, +/-2017)


Some new American oak and some new Spanish oak involved here, so let's remain careful. It's only since a few years that our Scottish friends are claiming that new or rejuvenated oak is good, while they used to state that they were to be avoided only ten years ago. How truth changes, don't you agree? Now, that was only a lousy finishing in this very case, so things may have remained all right, let's see… Colour: gold. Nose: not as brightly immediate as the 12, but I have to say that I do not hate this inflated 'fiddich, not at all. Pleasant notes of cakes, custard, raisins, malt extract, stout, pears and apples, and mead. Perhaps a drop of calvados for good measure. It's all fine. Mouth: yes, it's good once again. Granted, the 12 was fresher and better balanced, while this one has these slightly ugly oaky tones that would make you think of, well, I don't know, new furniture? But really, the rest is fine and fresh and fruity, and was not totally slaughtered. Phew. Finish: a little short, but with good honey and mead. A little, say lovey-dovey, perhaps. Comments: I find it pretty good, but the regular 12 is so much better! It's like potato crisps, regular's always better. No?


SGP:541 - 79 points.

Wardhead 21 yo 1997/2018 (46%, Spirit & Cask Range, cask #25, 420 bottles)


This is a blended malt, as it's been teaspooned, you understand? That means that they hire retired ladies from Dufftown who, after tea time, would wander throughout the warehouses and add drops of Balvenie or Kininvie to each designated cask of Glenfiddich. A part-time activity that is more entertaining than the Scrabble Club if you ask me. Colour: white wine. Nose: hold on, have they rather used Ailsa Bay? Not sure the numbers add-up but I do find a little peat here, certainly some earth, some camphor, and really huge notes of fresh croissants and marzipan. Mouth: raw sweet malt, on sweet beer, apples and pears, mead, sweet wine, a touch of pink pepper, a drop of pineapple liqueur, and quite a lot of cider. It does remind me of the older official 15 years old at C/S, in some way. Candy apple at the fair. Finish: fresh and fruity, fully on some very good apple pie, with real bits of apples inside. My dear grandmother used to bake some and… Oh drop that. But she did sprinkle her apple pie with some cinnamon indeed. Same here. Comments: some extremely fine all-natural Glenfid… I mean, Wardhead. Well done, Dufftown ladies!


SGP:451 - 85 points.

Wardhead 21 yo 1997/2019 (54.8%, Valinch & Mallet, bourbon hogshead, cask #19-2101, 339 bottles)
This is a single cask, so I'm wondering, can you be both a blended malt (coz teaspooned means blended) and a single cask, unless those Dufftown ladies have committed their crimes while the casks were being filled? Colour: pale gold. Nose: some kind of cold-distilled IPA, with pineapples and grapefruits, apples and pears, custard, acacia honey (no acacia honey this year over here, sadly), then really a lot of praline, shortbread, and café latte. Very sexy yet elegant. With water: more grassy and herbal. Banana skin. Mouth (neat): no, it's ridden with soap! But hold on, I've got another sample from another bottle, which comes handy doesn't it… Yeah, right, no soap whatsoever. I think I'll write a few lines about sample bottles after these notes… Anyway, this is tense, on all things apples especially cider, then praline, custard, oranges, marzipan… With water: perfect! Bitter oranges, orangettes, Jaffa cakes, marzipan, apple pie, a drop of walnut wine… Finish: more apple pie, covered with powdered almonds this time. Comments: I think the distillery should release such single casks, they're super good!


SGP:551 - 86 points.

So yeah, please dear bottlers and distillers, never use soap, never use caps that have glue inside, and try to avoid scotch tape around the necks of your wee bottles unless those are perfectly sealed. It's okay when those soapy/glue-y notes are obvious, as any proper taster will just discard the sample, but in many cases they are not and will just influence the notes, while remaining unnoticed.