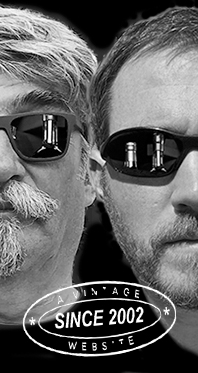 Home
Thousands of tastings,
all the music,
all the rambligs
and all the fun
(hopefully!)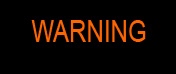 Whiskyfun.com
Guaranteed ad-free
copyright 2002-2017



---

Angus's Corner
From our casual Scottish correspondent
and guest taster Angus MacRaild
Highland Parking
Probably a good name for an entirely different blog aimed at Scottish motoring enthusiasts. From experience I can tell you Drumnadrochit would score 95 but Fort William would be somewhere around the 60 mark. Dornoch usually about 83, although would probably benefit from seasonal revisions. I could go on…

Highland Park 'Sigurd' (43%, OB, 2013)
One of these silly NAS 'Warrior' releases for travel retail. It feels like there's more of these Viking things than there are episodes of Friends by now. Said to be composed of predominantly sherry seasoned European oak casks. Colour: gold. Indeed, there's a nice and simple leafy sherry aroma to begin. Some chocolate, tobacco, Dundee cake, sweet sultana notes and a little caffe latte. Simple but perfectly inoffensive. Mouth: There's a nice soft note of dry, sooty peat that has something of this old school heathery Highland Park peat about it. Also black coffee, bitter marmalade and pine resin. Pretty good. Finish: medium, some robust bitter chocolate, winter spices, toasty tannin and some spiced dark fruits. Comments: It's a perfectly nice drop of Highland Park, but for NAS at circa £150 a bottle it's also something of a piss take. Dear Edrington, at the very least please up the ABV a few notches.
SGP: 552 - 84 points.

Highland Park 'Sigurd' (43%, OB, 2014)
Let's see how the follow up compares… Colour: gold. Nose: the same only a tad more towards fruits such as apricots, plums and figs. Brown breads, dried herbs and some coffee and walnut cake. Mouth: again same ballpark but maybe a little rounder and smoother and with a less overt peat note. Still nicely herbal and with a good gingery, warmth and richness. Finish: short and with chocolate orange, spiced tea and a little camphor. Comments: All fine and perfectly quaffable but again I just really resent that this is circa £150. It's no better than the 12yo.
SGP: 551 - 84 points.

Highland Park 2007/2018 (53.7%, Duncan Taylor for Malt Whisky Hong Kong, cask #5022603, sherry octave finish, 103 bottles)
One of these funny small cask finishes from Duncan Taylor. I rather like the label on this one. Colour: reddish amber. Nose: the sherry is rather assertive at first, but it's clean and pretty cohesive which is good news. It doesn't 'feel' like a finish which is always good sign I think. In fact it's rather elegant and leafy with these notes of damp earth, soft tobaccos, bitter chocolate and mushroom soup. Some hints of celery salts, plum wine and hessian cloth. Very enjoyable and surprisingly soft. With water: even more leafy now and developing a slightly menthol edge like mint leaf and eucalyptus. Still this nice bitter chocolate note. Mouth: you feel the wood technology a little more on arrival with these kind of peppery and spicy pencil shaving notes. Although, it's also still quite earthy and chocolatey just with added notes of black coffee, soot and cherries. Get's slightly meaty as well with notes of black pepper and beef teriyaki. Quite an interesting wee dram. With water: still pretty cohesive with water and maintaining this peppery, meaty and spicy quality. Although the pencil shavings are also still present. Finish: good length, rather earthy, spicy, sooty and with glimmers of cereal. The mushrooms are also back. Comments: A funny one. The finish has worked reasonably well I think, there are some slightly jarring woody moments but the overall cohesion manages to tread a careful knife edge and there's plenty of entertaining flavours to enjoy. Although, not sure how much of the Highland Park character made it through? Still, should satisfy the sherry coveters amongst you.
SGP: 462 - 87 points.

Orkney 15 yo 2003/2018 (50%, Hunter Laing 'Old Malt Cask', hogshead, 343 bottles)
Colour: straw. Nose: typical with these lovely notes of fabric, wet rocks, canvass, sandalwood and chalk. Rubbed lemon peels, bath salts, some rather brittle minerals and a generally flustered coastal quality. Pure, classic and very good. With water: seawater, lemon juice, linens, floral scented air fresheners and beach pebbles. Mouth: sweeter than the nose suggests with some sort of gloopy, sweetened children's medicines, barley sugars, lemon water, herbal infusions, medical tinctures and clay. With water: nicely chalky, saline, touches of mead, hessian, cooking oils and gorse flowers. Finish: good length, lemony, mineral oils, sourdough, yeasty, biscuity and hints of camphor and hessian. Comments: typically excellent, clean, distillate-forward modern HP. You're left wondering why it's always up to the indys to offer us this wonderfully natural and unvarnished style?
SGP: 462 - 87 points.

Probably Orkney's Finest 16 yo 2003/2019 (48.4%, Douglas Laing 'Old Particular', refill hogshead, 371 bottles)
Let's see what the other side of the Laing family has to offer… Colour: straw. Nose: We're in a very similar ballpark with these initial notes of fabric, wet rocks and linens. Here there's also lemon barley water, heather honey and a globally more rounded and sweeter nose. More malty sinew and richness which makes it a tad more approachable and easy I'd say. Mouth: lovely consistency with the nose. Autolytic, biscuity, yeasty, malty and lemony. Wonderfully rich and textured, notes of olive oil, fresh bread, dried herbs and salted honey. Finish: long and fragrant with notes of bouquet garni, miso, various broths, seasonings and light mineral and medical qualities. Comments: There's an added layer of richness and sweetness here that just elevates it above its sibling cask a notch in my book.
SGP: 562 - 88 points.

Highland Park 15 yo 2003/2019 (58.2%, OB for 'Wu Dram Clan Whisky Society', cask #6162, 1st fill Spanish oak sherry butt, 628 bottles)
Colour: deep amber. Nose: it's one of these very 'Edrington' sherry casks, which is to say a rather beefy and punchy initial nose full of soy sauce, star anise, cloves and black tea. Powerful, drying, bitter chocolatey and pretty direct. Although, given time, it does yield some more subtle notes of jasmine, cola cubes, stodgy Guinness cake and strong herbal teas. With water: chilli infused dark chocolate, salted caramel, beef stock, Maggi and an intriguing mix of coal dust and incense. Mouth: again this sense of strong and rather tannic black teas, herbal bitters, green Chartreuse, ointments, salty liquorice, five spice and some bassy damp earth notes and tobacco. With water: gets a tad more gamey and generally meatier, more bready, some figs in syrup, bitter coffee, wood spices and mentholated vapour rubs. Finish: good length, rather herbal, bitter, dark chocolate, more menthol notes and some cherry throat sweets. Comments: As I've said before with these official single casks, this is very good, but also rather difficult at times, like the whisky is pushing pack. Also, I feel like there are three identifiable and quite distinct types of HP in today's market. The more natural, refill/distillate style mostly offered by the indys; these rather intense but technically very good official single sherry casks; and the lighter, more variable and occasionally wishy washy NAS / lower strength official bottlings. Discuss?
SGP: 672 - 87 points.

Highland Park 28 yo 1988/2017 (49.6%, Cadenhead, Port Hogshead since 2007, 222 bottles)
10 years in a Port hogshead, so more of a double maturation than a finish. Colour: light gold. Nose: oooh but this is lovely, acacia honey, fragrant sandalwood, herbal liqueurs, gentle medical embrocations, aged mead, quince and some underlying exotic fruits manifest as mango chutney and ripe guava. No hint of any jarring cask hopping, this is a beautiful and harmonious nose. Mouth: equally superb! Herbal infusions, exotic fruit teas, camphor, more aged mead, salted honey, ripe exotic fruits, mango, papaya, lime, lychee jam and quince jelly. This is really superb! Goes on with more classical old HP notes of waxes, hessian, camphor, soft herbal peat and medical ointments. Also a shimmering coastal note in the background. Who could be against this? Finish: long, wonderfully thick, rich and honeyed, still thrillingly luscious, jellied and lightly spicy. Comments: What is this delicious and fiendish madness? Whatever cask trickery has gone on here, it's worked a treat. Although, what's terrific is that this just feels like beautiful, concentrated and luscious aged Highland Park, you don't really feel any overt wood at all. Anyway, totally splendid whisky, a great surprise.
SGP: 762 - 91 points.

Highland Park 20 yo 1975/1995 (55.2%, Adelphi)
Colour: pale straw. Nose: a lovely herbal sweetness to begin, rather like some syrupy cough medicine, then touches of fabrics, bath salts, lemon peel, white flowers, waxes and beach pebbles. Medical tinctures, dried seaweed and bouillon stock. Fresh, fragrant and really excellent. Not unlike some of these more contemporary refill matured HPs only with an added layer of waxy texture and depth. With water: really doubles down on these citrus and medical notes with a more herbal and lean waxiness. Also a light whiff of metallic peat. Mouth: superb arrival, all on salted heather honey, waxes, mint tea, lemon cordial, white stone fruits and notes of ripe melon, cough drops and chalk. With water: almost like pure spiced mead now. Salty, spicy, herbal, medical; some kind of pure ramen broth. The peat is getting louder with water now as well. Dry, coastal, bitterly herbal and with a few notes of fragrant teas such as bergamot and chamomile. Finish: Long, saline, waxy, herbal and sooty. Comments: It's fascinating to see the similarities between this and the refill matured 2003s from the Laings we tried earlier in this session. The key difference is texture, depth and fatness of distillate. These older style HPs just have that extra weight and usually a more pronounced thread of peat running through them. This one was really terrific.
SGP: 463 - 91 points.

Highland Park 18 yo 1972/1991 (56%, Dun Eideann, cask #9017, sherry, 120 bottles)
A loftily regarded old bottling series from Signatory which featured many stunning gems. This one also appeared in the official Signatory livery at the time as well. Colour: deep amber. Nose: a lost world. The kind of old school sherry cask that for many years held stunning, ancient sherry destined for drinking. The result is this vortex of concentrated dark fruits, aged tobaccos, earthen floored old wine cellars, mushroom powder, leaf mulch, prunes soaked in old Cognac, damson jam and all manner of sumptuous crystallised fruits. Beyond that there's also some beautiful dark chocolate and maraschino cherry juices. Stunning concentration and depth! With water: evolves beautifully towards more umami notes of black olive, Maggi, black pepper, beef stock and seaweed broth. Saline, meaty, bitter, herbal and fruity in perfect balance. Mouth: like the densest most syrupy dark fruit liqueurs drizzled over the the most expensive, decadent and wonderful dark chocolates. Velvety and profoundly dense in texture with an almost undulating morass of dark fruits and bitter herbal liqueurs. Add sweet dark coffee, walnut oils, exotic fruit syrups and cherry flavours cough medicines. With water: everything that's gone before only magnified and even deeper and more complex. Call the anti-maltoporn brigade immediately if you please! Finish: Tense, bitter, herbal, darkly fruity, earthy, spicy and thrillingly long. Comments: Anyone serious should endeavour to taste and educate themselves about these kinds of old sherried whiskies. While this style of distillate quality may soon be matched by the more ambitious distillers of today, these kinds of old style sherry casks are so rare, far harder and more obscure things to pin down. This really is an extinct profile in Scotch Whisky.
SGP: 662 - 93 points.