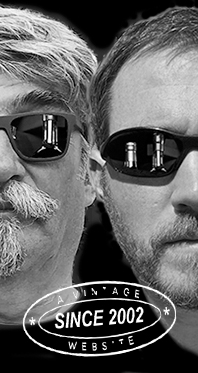 Home
Thousands of tastings,
all the music,
all the rambligs
and all the fun
(hopefully!)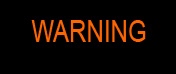 Whiskyfun.com
Guaranteed ad-free
copyright 2002-2017



Independent Americans




(A wee tribute to the liberators of 1944)

With all those non-producing distillers in America, we could consider a large part of the OBs as actually being 'independent bottlers' indeed. I remember there used to be talks about bourbons being allowed to use refill wood, quite some years ago. It doesn't seem that that ever occurred, as far as I know, or are they still talking? That would be earth-shattering indeed! Burt let's not speculate and rather try a few indies, let's see what we have. But first, a little aperitif…

Jazz Club 'V.I.P. Boogie Woogie' (50.5%, Kentucky Bourbon, 1980s?)


A very mysterious bottle found in Limburg that gathers two of my main passions, whisky and jazz. There's no further data on the front or back labels, while I do seem to recognise Fats Waller. Fats passed away in 1943 but I highly doubt this whisky would be this old, especially since the label displays the strength using both European (50.5%) and American (101 proof) standards. Colour: deep gold. Nose: very nice! Popcorn, corn syrup, vanilla, a metallic touch, some oak, touches of chicken soup, some fudge… So we're rather on the meatier side at this point, and less on straight oak (as modern bourbons can be). With water: some menthol and some old papers. Mouth (neat): very good, starting on bonbons, orange drops and violet sweets, and rather going on with orange squash, many cakes, custard, praline, and some cinnamon and nutmeg. Also poppy seeds, perhaps. With water: excellent indeed, rather fresh, and rather on the same flavours. Oranges. Finish: pretty long, with more liquorice this time, as well as touches of aniseed. Comments: 'When I'm taking sips, from your tasty lips, the honey fairly drips…' Honeysuckle Rose!


SGP:550 - 86 points.

Fine Old Tennessee Whiskey 4 yo 2011/2016 (52.9%, Shinanoya Japan, cask #214, 217 bottles)


This is George Dickel, most certainly. It's matured in the USA and bottled in Scotland. There's a mention of Chichibu on the label (Chichibu whisk(e)y Matsuri) but I don't know what that means. Colour: gold. Nose: it's very soft and rather all on vanilla and fudge, as expected. More popcorn than in the jazzy one, more shortbread, and more butterscotch. How very Scottish indeed! With water: a little drier and earthier, not an uncommon change. Hints of cured ham, or bacon. Mouth (neat): good fresh young bourbon, rather on orange juice, cranberries, then more butterscotch, candyfloss, orange cake… It's pretty simple but it does deliver. With water: a littler cakier. Blood oranges, cinnamon drops, violets again. Touches of buckwheat, perhaps. No, I know. Finish: medium and, as usual, rather oakier. Soft sawdust. Comments: simple, very good, square, pleasant. Some US whisky being bottled in Scotland for some Japanese bar and importers, well, makes sense. After all, there was no real detour made. Well…


SGP:540 - 84 points.

Wait, we've got an even younger one…

Tennessee Bourbon 3 yo 2016/2019 (61.1%, Maltbarn, 166 bottles)


Love it when they add that it was matured in a bourbon cask. George Dickel again, I'm sure. Couldn't be Jack, could it? Colour: gold. Nose: rather more spirity and brutal, but that could be either the high strength or the young age. Or both. I get a lot of cinnamon cake but it burns a bit. So, with water: a little malted barley! Bizarre, did you say bizarre? In a sense this could as well be some young high-bourbonised Speysider, we've seen Aultmores or Graigs that were a bit like this. Mouth (neat): syrupy, strong, rather liqueury. Herbal liqueur and Grand-Marnier – at cask strength. A touch of yellow chartreuse also. With water: very good, more on cakes, cinnamon, shortbread, marmalade, sweet bread… Some orange blossom water too. Finish: medium, simpler, but good and cake-y, with these violets in the background. Comments: young, but check!


SGP:440 - 84 points.

Images of Bardstown (53.2%, Malts of Scotland, Kentucky straight bourbon, 279 bottles, +/-2015)


This is said to be Heaven Hill. Colour: gold. Nose: rather some varnish this time, a lot of vanilla indeed, corn syrup, mashed sweet potatoes, wee whiffs of mint leaves, geranium flowers… This is ultra-classic. With water: some garden peat that would go well with the geraniums. I really enjoy this nose. Mouth (neat): good, earthy, a tad spicy (Indian spice mix with caraway and aniseed), otherwise full of vanilla, oranges, and biscuits. I like this. With water: very good, I think (but I'm no bourbon expert, naturally). Good mentholy praline, or nougat… Finish: medium, with this very nice earthiness. Lavender, violets, bitter oranges… (nothing to do with that famous Islayer). Comments: I would have bought a bottle when it was available. Great style.


SGP:560 - 86 points.

New York Distilling Company 2 yo 'Batch 2' (50%, That Boutique-y Whisky Company, rye, 481 bottles, +/-2018)


This baby from Brooklyn! I tried to visit last year but they weren't taking any visitors and I did not want to insist, so I turned tail. Another time. Yes I know I should have called, but they were supposed to be open and I did not want to beg for any special treatments. Now, was this really finished in an applejack cask? Why? Colour: gold. Nose: I do not get much calvados or applejack, and that's great news if you ask me. I'm rather finding butterscotch, sweet ale, some cinnamon and ginger cake, some light pipe tobacco (we used to have 'Amsterdamer'), and more and more caraway liqueur. Shall we call it 'a little aquavity'? With water: gentle. Apple crumble, poppy seeds, sweet pepper, caraway again, a drop of ouzo. Mouth (neat): a little sweet, and really on ginger ale and sweet cider this time. A lot of pepper and some unexpected notes of pineapples. A tad rustic, perhaps. With water: takes water very well. Despite the sweetness that's a little too much for me, this breadier, peppery side just clicks. Reminds me of our Germanic Christmas cakes, Stolle and stuff. Finish: long. Cider and spices. Comments: very cool baby rye. I'd love to try some purer, drier ones one day, but I'm sure that'll happen eventually. Very well done.


SGP:660 - 83 points.

Oh and while we're at it…

Pappy Van Winkle 20 yo 'Family Reserve' (45.2%, OB, Kentucky Straight Bourbon, +/-2018)
Good, we are not going to make a fuss about this one. It's not from the old Stitzel-Weller Distillery anymore, it's made at Buffalo Trace instead, apparently. Gotta love the bourbon bloggers. Having said that, I really enjoyed the last or second-last Stitzel-Weller Pappy 20 (2012, WF 89). Colour: full gold. Nose: it's a very fruity one, we're not that far from some, say Benriach. Plums, guavas, gooseberries, plus a lot of custard and crème au beurre, as well as a rather lovely earthiness. The most Scottish of all bourbons I could try (but granted, I haven't tried tens of thousands of them). I'm even thinking of some brighter cognacs, imagine. Pistachio paste. Mouth: very good, a tad on apples and calvados at first (almost more so than the Brooklyn rye), then rather on teas and crushed almonds and walnuts. I'm finding less fruitiness on the palate, but there are melons and peaches. What I really enjoy here is how it's not just vanilla, coconut and ginger/cinnamon cake. Finish: a pile of sponge cake covered with preserved apricots and vanilla-ed whipped cream. Or some kind of puff pastry filled with custard and peach cubes. Whatever. Comments: excellent and surprisingly fresh. Too bad every Tom, Dick and Harry are trying to flip these.


SGP:650 - 88 points.

And now, Pappy 23… I am joking. See ya. I mean, you.