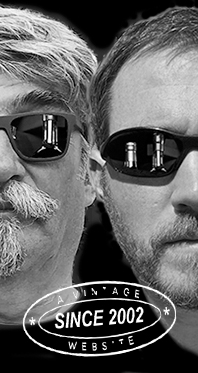 Home
Thousands of tastings,
all the music,
all the rambligs
and all the fun
(hopefully!)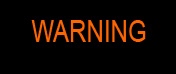 Whiskyfun.com
Guaranteed ad-free
copyright 2002-2017



Lagavulin on the tasting desk

Always a hit, Lagavulin. Even when within a series all whisky flippers are busy with like flies on cow dung. Oh you see what I mean, John Stark.

Lagavulin 9 yo 'Game Of Thrones House Lannister' (46%, OB, 2019)


Try or try not, as our Italian friends would say? Well it was going to happen sooner or later. It's true that seeing a grand-cru brand such as Lagavulin associated with a worldwide franchise such as this ongoing televisual pseudo-medieval slaughter is a little disappointing. But after all, there's already been some GOT wine, GOT sunglasses, GOT condoms, and GOT hemorrhoid cream, so why not Lagavulin. Quite. Colour: gold. Nose: some oak feels a little bit at first, with pencil shavings and curry powder, some tapioca, some cinnamon, quite some nutmeg… Does all that belong here? The distillate will need at least five minutes to come to the front, with a very soft, whispering coastal peatiness. Overripe apples. It is one of the softest Lagavulins I could try, it's almost NAS with an age statement, if you see what I mean. Mouth: good, just a little too oaky, with too much charcoal and pencil shavings again. Feels a bit 'pushed' for Lagavulin. Finish: long, peppery, simple. More pencil shavings and vanilla. Comments: gentle and good but I would say there are many better options at Lagavulin's. All of them, actually.


SGP:456 - 82 points.

Lagavulin 12 yo 2005/2018 (57.8%, OB Special Releases)


This one came with a vintage statement if I'm not mistaken, whilst earlier SRs weren't bearing any if I'm not mistaken. I know I'm late, but Angus already tried it for these humble pages. Colour: white wine. Nose: an anti-GOT. A thing of The Night, perhaps (I should have followed that series, really.) Sharp, well-carved, very vertical, peaty, mineral, distillate-driven, without one ounce of oak in the way this time. I like this so much better, it is almost embarrassing! With water: old jackets, caps, trousers, and shirts. Clean. Mouth (neat): sublime crystal-clean grapefruits, raw peat, oysters, seaweed, beach sand, and just a touch of curry and pepper. With water: perhaps a little more peppery oak than previously, but I am not sure. Quality is high, that I'm sure of. Finish: long, tight as a drum. Or there, as a bow. Comments: Some Kurozawa or Coppola instead of b****y Game of Thrones. There.


SGP:357 - 90 points.

Let's find older vintages…

Lagavulin 1988 (56%, Samaroli, 324 bottles, +/-2000)


Samaroli was not selecting his whiskies from spreadsheets, you know! And he was very good at choosing 'different' makes, so let's see… Colour: white wine. Nose: starts between kirsch and nail polish remover, goes on with melon jam and seawater, as well as muscadet and kiwis, with touches of new plastic in the background. Plastic is bad in the oceans, but it can be lovely in whisky, well that's my opinion. Okay 'a feeling of plastic'. With water: sour waters, muds, rugged fabric, porridge, and minimal amounts of smoke. Different indeed. Mouth (neat): reminds me of Moon Import's In The Pink bottling. Sour apples, smoke, grapefruit juice, seawater, burnt pumpkin cake, liquorice. Not your average Lagavulin indeed. With water: lovely, and rather reminiscent of Silvano's Longrows this time. Baker's yeast and smoke, leaven, soot, sour lemons, mezcal… It's getting brilliant, it's just that it needed time. Finish: long, and the best part of it. Superb sooty/lemony rise to the stars, with a stunning mineral ending. Kurozawa indeed. Comments: it's not consistent, and that's why I couldn't possibly go above 90, but it's got sparkles of genius at times. Some rather intellectual Lagavulin.


SGP:456 - 90 points.

Lagavulin 21 yo 1997/2018 (56.6%, OB, Select Cask for European Lagavulin Fans, European oak, cask #001, 158 bottles)


Looks like a bunch of European pals have broken their piggy bank here. Isn't life short anyway? And do we really need a new Tesla? Colour: gold. Nose: Angus already tried this one for little Whiskyfun and liked it mucho. But Angus is Angus. Fern, sorrel, green peppercorns, paraffin, old leather and old books, manzanilla, mustard, fresh walnuts, a large bag of cider apples, and green cigars like they have in Indonesia. A very peculiar smell. Or there, a pack of bidîes and some kind of greener incense. Love this. With water: our usual old tweed jacket, our fresh croissants, and just the right amount of rainwater in a large city. New York, London, Berlin, Tokyo, Moscow, Paris, Turckheim… Mouth (neat): so tense, chiseled, blade-y, peppery, almost chili-like… You could pour this over fajitas! It's really raw and almost aggressive, but you would just let it. Acidic Luwak coffee. A fighter of a Laga, I would say. With water: careful with water, Lagavulin's always very sensitive to water and would change a lot even with one tiny drop. In this very case, I would say water's unnecessary, as it would get a little too sweetish. Finish: very long, perfect when undiluted. Comments: in truth, water's unnecessary indeed here. Utterly stunning whisky when un-H2O-ed.


SGP:357 - 92 points.