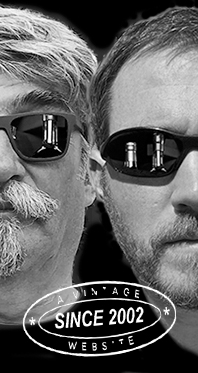 Home
Thousands of tastings,
all the music,
all the rambligs
and all the fun
(hopefully!)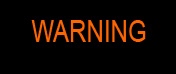 Whiskyfun.com
Guaranteed ad-free
copyright 2002-2017



| | |
| --- | --- |
| | Laphroaig at a hard gallop |

Long time no Laphroaig in these little pages, so we've accumulated quite a few of them. We won't manage to try them all, I suppose, but we'll try to go far…

Laphroaig 'Select' (40%, OB, +/-2018)


Aye, not our favourite Laphroaig ever, but you need to start somewhere and I can't see how this baby would survive after a great, say 15 yo at cask strength. The first batches, back in around 2014, had been very moderately exciting (WF 70). Some say it's 4yo some say 5yo, some say 6… What's sure is that it's rather an infant. Colour: light gold. Nose: very very soft, on almonds and beech smoke, plus a little brine and whiffs of warm sponge cake. Sticking plaster. Very simple yet less uninteresting than I had thought, rather straightforward. It's okay, really. So far… Mouth: some oak feels. A feeling of drinking sawdust tea, plus vanilla, pineapple and coconut. Typical fresh(ish)à American oak treatment. The spirit itself is a little flat, if not weak. Finish: short. Comments: feels flavoured instead of aged, that's the main problem here. Some corners seem to have been cut. Having said that, they may have improved it a wee bit, this is rather 'better' than just WF 70 in my book. The smoke's a little bigger too.


SGP:546 - 74 points.

In theory, we should now have the 10. Oh well, since we're here…

Laphroaig 10 yo (40%, OB, +/-2018)


It's been six years!... Colour: gold. Nose: it is a little wilder, more coastal for sure, and more medicinal to boot. Sure we're nowhere near the fantastic 10s that they've been churning out until around the year 2000, but at least this is coherent. Beach bonfire, bandages, smoked fish, a little tar and rubber, old ropes and hessian, some sour porridge… The ones at 43% vol. always had a much better reputation, but on the nose, the 40% vol. work pretty well. I mean, just like the Select, this baby won't burn your nostrils. Mouth: nice oily juice, slightly metallic at first, then very brine-y, with clams and oysters, kippers, iodine, seaweed, and the expected lapsang souchong at the smokes department. Some lemons too. Sadly, it tends to run out of steam and to become kind of tannic. Finish: rather short, rather dry and drying. Lapsang souchong in the first, and only row. Comments: excellent juice, very peaty and pretty complex, but his low strength does it a disservice. This juice deserves more.


SGP:348 - 82 points.

Look we haven't got the new 10 C/S, but we could try to find something probably similar…

Laphroaig 'Cairdeas' (57.2%, OB, Feis Ile 2017, quarter cask Finish)


NAS, sadly, and said to be very young, around 6 or 7. Which explains why it's NAS, Watson. No ten, no monies. Let's only hope we won't stumble upon loads of vanilla and coconut. Colour: straw. Nose: it's a bit the Select at cask strength, really. Perhaps a little more medicinal and mineral? More mercurochrome? It's not quite a nosing whisky, having said that, so quick… With water: not the Select. More antiseptic, mercurochrome, kelp, old woollen jackets, kiln aromas… That's all nice, I have to say, simple and pure. Were the quarter casks (which are half the size by the way, not quarters) refill? Mouth (neat): yes, the Select at cask strength, only with more lemons and grapefruits, and more white pepper, perhaps. With water: this time, we've almost recreated the Select. Simple, with some sweetness, lapsang souchong, and a lot of white pepper from the oak. Finish: rather long, but drying, with a feeling of sawdust and more lapsang. Some sugar syrup in the aftertaste. Comments: not bad at all, but I really liked the 10 much better. There's too much fresh oak for me and these whiskies are rather too planky in my book.


SGP:547 - 78 points.

Let's have some other very young Laphroaigs that are not meant to have been IKEA-ised…

Laphroaig 7 yo 2011/2018 'Hand in Hand' (53.7%, Sansibar for Liquor Library, Helvetica Bar, Whisky and Alement and The Oak Barrel)


This wee one that does not try to hide its age was bottled for four special Australian whisky 'entities'. Some kind of national bottling, if you like. Colour: white wine. Nose: seriously, I believe some distillers should check what the indies bottle, that would give them good ideas. In short, we're just visiting the Distillery while the kiln's working, with an abundance of smoke, seawater, bandages and tincture of iodine, and then grapefruits. No oak shavings in the way, hurray. With water: same, but with more citrus and even hints of passion fruits and kiwis (I know, wrong country). Mouth (neat): but b****y yeah! Pure Laphroaigness, hot, smoky, lemony, salty, medicinal, and tarry. A working kiln in an hospital, as the other guy used to say. With water: perhaps not exactly of 10 C/S level, but we're close. Excellent, and takes water well – which brings out some adorable tiny herbal notes. Lovely. Finish: long, blade-y, almost crystalline. Comments: leave your young whiskies alone, no need to flash-flavour them with hyperactive oak and/or PX, as is nowadays the fashion.


SGP:557 - 88 points.

It's really ironic that around twenty years ago, some major distillers used to be totally against the independent bottlers because those were supposed to wreck their brand image with their deviant and not sufficiently controlled bottlings. No, really! But let's find another young indie…

Laphroaig 5 yo 2011/2017 (57.4%, Creative Whisky Co. for Delain, refill hogshead, 150 bottles)


Delain is neither a whisky bar nor a retailer, they're a highly successful progressive metal band from the Netherlands. And they're whisky lovers too, which goes to prove that whisky and music definitely gang tegither. Check them out! Colour: white wine. Nose: this young beast has a little more roundness than the one from Downunda, perhaps thanks to some marginally more active oak, but all the rest is sharp as a blade (or as a Flying V). It's actually very medicinal, with a lot of iodine and just sea air, as well as a little gherkin brine and fennel. With water: as perfect as The Great Gig in the Sky! What a fantastic young cask this was… Mouth (neat): holy Richie Blackmore, this is perfect indeed! Perfect smoky brine and grapefruit juice, with just a little honey around them. Absolutely flawless, pure, and yet fully satisfying. With water: feels like a twelve, really. It's perfect. More pepper now. Finish: very long, with many coda-lies. I mean caudalies, you know, that thing that measures the length of a finish, one caudalie being one second… Oh forget, another silly joke of mine that will have fallen flat. Coda, music, get it? There's some coffee in the aftertaste, which may suggest STR wood. No problems, that works. Comments: brilliant, very high age/quality ratio. I'm more a jazz guy myself, but don't forget to check Delain's wonderful music, I think they're at the top of their genre. Cheers Otto!


SGP:657 - 89 points.

Remember, the issue with NAS is not about young ages, it's about hiding those young ages while raising the prices. Let's move on…

Lp10 1998/2019 (53.9%, Elixir Distillers, Elements of Islay, 442 bottles)


Phew, this is fully bourbon, and a vatting of two casks. Which, in my book, almost always works better than single casks, unless one of the casks was very average, and so the other one a much needed crutch. Certainly not the case here… Colour: gold. Nose: this will be fast, many of these ex-bourbon 1998s have been rather fantastic – and this one's in keeping with them. Menthol, ointments, grass smoke, oysters, grapefruits, tarry ropes, that famous old fisherman's boat, and a wheelbarrow of vegetal earth. With water: mercurochrome and tetrabromofluorescein. No, I swear to Bessie! Mouth (neat): some tropical fruits rapidly emerging (not quite in the 1960's style, but we aren't that far - emphasis on 'that'). A little orange juice, then grapefruits, honeydew, and then the Laphroaigness unfolding, with bandages, sea water, peat, lemons, peppermint, earth, antiseptic… The casks, or at least one of them, was rather active, so this big beast is never acerbic. With water: excellent, and rather mango-y this time. Let's move on… Finish: classic, perfect smoke, balance, fruits, sea notes… Comments: the Lp just killed the Lg in 2019, if you ask me, M.


SGP:657 - 90 points.

Le Frog 7 yo 2011/2019 (46.5%, House of McCallum, bourbon hogsheads, casks #0133-36, 1458 bottles)


All right, this is some blended malt, so a Williamson I suppose, as the name says it all. Now the owner Antony is half-French, so maybe was he just playing with his own identlty here, and maybe is this a blend of Strathmill and Speyburn. Let's check that out… Colour: white wine. Nose: you feel it's a blend f several casks, because it's rounder, fuller, perhaps a little sexier than the others, more of smoked cakes and vanilla, acacia honey, white chocolate, tinned sardines, cough syrup, waffles, masala, camphor… So it's less of a blade, and more of a smoky syrup. No problems. Mouth: a tad modern (café latte, butterscotch, vanillin) and yet pretty perfect, with lemons, smoke and brine, each in its place. Finish: rather long, peaty, sweeter, fruity, easy, not dull at all, with a wee feeling of sawdust in the aftertaste, but that's fine. Also eucalyptus, very vividly. Comments: this sweet little Frog was excellent, and so was MMcD's Leapfrog, remember it?


SGP:646 - 87 points.

Perhaps a last one, but we'll be back with many more Laphroaigs. Very soon!...

Kilbride 28 yo 1989/2017 (51%, The Mash Tun Tokyo, 300 bottles)


Why they had to call this Kilbride, I don't know. It is well a single malt, not a blended (a.k.a. Williamson). Kilbride is a standing stone that you'll find right after Port Ellen, you just have to turn left (so north) and drive for around two miles. Nearest distillery is the closest to Port Ellen, so Laphroaig (for now). Right? Colour: gold. Nose: this one's pretty buttery at first, and from a time when, in my experience, the distillery was not at its best. In fact, not many distilleries were, if you ask me. I'm finding herbal teas, old kelp on an beach, some leather, some old books, and some kind of smoked dairies, not too sure. The jury's still out, I would say… With water: menthol fudge (should that exist), thin mints, peppermint crisp tart, a drop of miso… and some olive brine. This is fun! Mouth (neat): it's good, very good, just a little uncertain as far as flavours are concerned. Could anyone smoke coffee and Grand-Marnier? Or Cointreau? Or curaçao? There's some coriander, lovage leaves, some toffee, a little tobacco, some slightly overripe bananas… It sure isn't a blade this time, rather a kind of blunderbuss. Which is fun. With water: a little cleaner, but still a little scattered shall we say, sour and buttery… Some kind of lapsang souchong with milk, I suppose that'll be all the rage, post-Brexit. These pickles as well. Finish: medium, sweet and sour, with some mead, ale, and I'm not sure what else. Comments: this warmly deviant Laphroaig almost made me laugh. It's also true that it isn't easy to come after quite a few very vertical young ones.


SGP:655 - 85 points.