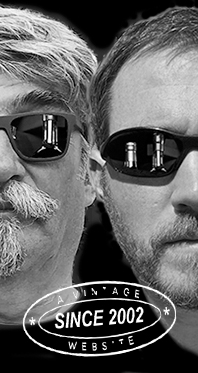 Home
Thousands of tastings,
all the music,
all the rambligs
and all the fun
(hopefully!)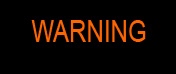 Whiskyfun.com
Guaranteed ad-free
copyright 2002-2017



A quick note on the State of Whiskyfun

Perhaps a few additional words about what happened to little Whiskyfun in 2018. First, I'm extremely happy about the fact that our 'Scottish Correspondent' (and great friend) Angus MacRaild kept sending us superb tasting notes that, I hasten to say, did sometimes put mine to shame. He's become a fantastic asset to this lousy old website that, I was sure at the same period last year, was going to suffer quite a lot because of Google's increased pressure on old websites that are not really optimised, especially the ones that are neither mobile-friendly (I think Whiskyfun is, but Google thinks otherwise) nor properly 'securitised' (you know that httpS). What's more, looks like Facebook and Twitter are stalling in mature countries, and I'm certainly not going to 'pay' to artificially increase our audience!

So, after many years of constant growth, I was ready for the worse when I finally decided to check our statistics, after having kept my head buried in the sand for many months and pre-emptively drowned my sorrows to come in Clynelish or Springbank. And so I took a deep breath and decided to check our statistics for 2018 and the earlier years. This is what I saw:

Frankly, really?! For the first time we've pulled more than 4Mio visits! Granted, I'm sure not all were fully on target, but still, what a surprise. Looks like I (and Angus) won't be allowed to take it any easier in 2019, we have no excuse. Bah… Now why these good figures? I have no ideas. Perhaps do good people enjoy our old layout, as they enjoy vinyl or mechanical watches? Perhaps do they value genuine independence? Perhaps are they warry of any 'commenting entity' that would actually be commercial or that could be manipulated in any way? Or perhaps is it because of WF's pretty good 'Trust Flow' (49 at time of writing)? Or because the most distinguished Board of the Keepers of the Quaich foolishly decided to make me a Keeper? Angus says it's because of the word of mouth, maybe he's right. Anyway, I insist, those good figures came as a surprise to me, and will now force me to do these major changes to little Whiskyfun.com:

Laphroaig for the New Year

Yes, shan't we do a crazy wee verticale of Laphroaig to celebrate 2019? What do you say? Like, 2010 until a very celebratory 1967 that, having said that, may well kill us all?

Williamson 8 yo 2010/2018 (63.4%, Carn Mor for The Whisky Barrel, hogshead, 284 bottles)


At these age and strength, this could be pure mercurochrome, let's see… It's to be noted that this is a single malt, so pure Laphroaig under its other name, Williamson. Unless there was some mistake, naturally. Colour: white wine. Nose: typical peaty pears plus seawater and mercurochrome indeed. Tincture of iodine, bandages, oysters, seaweed… It's a well-known song, isn't it. With water: diesel oil and lemon juice plus seawater, that's all, there. Mouth (neat): excellent. Smoked almonds, lemons, kippers, Vicks, seawater, marzipan, sesame oil. With water: lemony brine with a little candy sugar and a rounded bitterness. Smoked salmon and whelks. Finish: long, fat, brine-y, rooty. Comments: rough, very smoky, archetypical and undeniable. To think that some dump these makes into Port or other red oddities…


SGP:467 - 87 points.

Laphroaig 12 yo 2005/2017 (55.3%, OB, for CWS China, 340 bottles)
Colour: amber. So probably sherry! Nose: ah, yes, sherry, and in truth I'm not finding any foul, or even offbeat notes, rather an earthy start with touches of old metal (tin boxes) and chestnuts, as well as dried meats (Grisons, bresaola) and a little motor oil. Not much coastalness this time, but the medicinal side remains. Leather and camphor. With water: some kind of extreme embrocation! Tyres, tar, puréed chestnuts, smoked chocolate (I swear they're making that in the south of Spain – or is that Italy?)… Mouth (neat): total monster! Crème de menthe, Dutch salted liquorice, rich Banyuls wine, cigarette tobacco, bitter herbs, cactus… Both very rich and tight, which doesn't happen too often. My this one hits you! With water: raisins coming to the front, sweet spices, tajine spices, a touch of rubber… Becomes a tad shakier once reduced, typical sweet sherry casks. Moscatel? Pedro? Finish: long, very rich, a bit insane, and not quite well-balanced, but there is something that clicks. Some sweeter hospital? Bitterer aftertaste, artichokes… Comments: it was a tad pachydermic, but there, I really liked it.


SGP:657 - 87 points.

Laphroaig 18 yo 2000/2018 (52.9%, Douglas Laing, Xtra Old Particular, hogshead, cask # 12780 ,299 bottles)


Bwah, this should be obvious. Colour: white wine. Nose: ultra-clean, millimetric, simple to the bone, brilliant. Smoke, seaweed, iodine, fish, seawater. There – the proportions being perfect. With water: mercurochrome blended with some green apple juice and almond oil. Mouth (neat): a Botticelli. Lemons, oysters, peaches, kippers, anchovies, limoncello, liquorice wood. With water: yep, perfect. It's not impossible that they would have hundreds of thousands of such casks, and that this would not be rare at all, but that wouldn't change one iota to the extreme quality – and value - of this make. Finish: loses one or two points here, I'm afraid. Tends to become a little dull, as if the backbone had vanished. Apple juice. Comments: still a fantastic whisky! Just, be careful with water.


SGP:457 - 89 points.

Laphroaig 19 yo 1998/2018 (53.4%, Cadenhead, Authentic Collection, hogshead, 222 bottles)
222 bottles, that's a cool number, and 1998 is a cool vintage. Colour: gold. Nose: yep. Menthol, sea spray, green apples, fennel, dill, kelp, iodine, cut apples, green ones. No you don't need more. With water: utterly perfect smoked grapefruit. Mouth (neat): this baby's got this tropical fruitiness that's so very Laphroaig. As if some bananas had shagged some mangos (whaaaaat???? Oh que gran horror!!!) With water: and some high-ester rumness to boot, imagine. As if this was actually an ex-Hampden cask. Finish: long, losing you. Is this from Islay? From Jamaica? Wait, from Oaxaca? Stunning distillate nonetheless, absolutely pure despite an aftertaste that's a tad bitter. Comments: this is not good whisky, drop all this, buy grain whisky instead. Thank you.


SGP:367 - 91 points.

I told you, 1998. Let's stammer a wee bit…

Lp9 1998/2018 (54.3%, Elixir Distillers, Elements of Islay, ex-PX butt)


I know, apparently, this is PX. But Montjoie! Saint-Denis! Take heart! We will survive! This could have been worse (Port!) Colour: amber/bronze. Nose: typical leathery oranges, tobacco, gingery smoke, roasted raisins, tabasco, oysters, cedar wood… Not un-nice, actually, where have all the cheapish raisins gone? With water: sweet curry and mustard, plus leather and ginger. I'm sure some chef could make a fantastic sauce out of this. Masala. Mouth (neat): yeah well, it is more than okay. Ale, butter, raisins, smoked fish, caramel… Sure that's all a tad unnecessary, but let's keep an, open mind. With water: careful, do not ad too much H2O or you'll kill this baby. Not many PX-ed whiskies swim well. Finish: rather long, leathery leafy, spicy. Curry again. Comments: I am a bit lost, where are we? In New Delhi? Jakarta? Not my preferred style at all, but within that very style, I'm sure it's rather a winner.


SGP:556 - 82 points.

Further down the vintages…

Laphroaig 28 yo 1989/2018 (57.6%, Douglas Laing, Xtra Old Particular for SCSM China, bourbon hogshead, cask #12335, 54 bottles)


My this is a tiny bottling! Colour: full gold. Nose: the peat is fading away, and instead of mangos and guavas as in the 1960s (just an example), it would rather leave room for marmalade, cakes and herbal teas, rather of the mentholy kind. Eucalyptus leaves, for example, or pine needles… The whole's rather dry, and a little scary I have to say. With water: pencil shavings, cigar boxes, garden earth, a drop of miso, more menthol from the oak… Mouth (neat): it's really loud, it's pretty oaky, and rather jammy/spicy, while the coastal side got pretty minimal. Rose jelly, quinces, leather, candied ginger, peppers and cinnamons of all kinds… With water: please do not add much water! A bit of sour wood, fruit peels, juices, green tea, tannins… Finish: medium, earthy and rather tannic. Peppers. Comments: this one's slowly saying goodbye. Of course it's very good, but I would think it was even better ten years ago.


SGP:365 - 84 points.

Good, and now, ladies and gentlemen, the Laphroaig I wanted to have to celebrate the new year… drumroll please, it is the…

Laphroaig 13 yo 1967/1980 (46%, Cadenhead, sherry wood, dumpy)


This utterly legendary bottle from when CAD were still in Aberdeen, when the old lady used to buy just any casks, according to envious colleagues. What's sure is that this 13yoihas got its reputation. Like, best Laphroaig ever or stuff like that. Let us check that together… Colour: caramel gold. Nose: well, Angus already tried this one for these pages. He was right, it is brilliant, but it is not the complexity that I'm finding striking, it's rather the way it focusses on soups and bouillons (asparagus is obvious), as well as precious old perfumes and woods. Love the hay, the caramel, the greasy meats (jabugo), and simply the Seville oranges from the sherry wood. I'm asking you, why don't modern sherry casks impart more notes of Seville oranges? Mouth: bang. Once again, it's very focused whisky, it would not go into too many directions, and should I have to use only a handful of descriptors, I would say wood-smoked salmon covered with soft fudge and tobacco. Finish: rather medium, on salty fudge and smoked fish. Comments: surely out of this world. Smoked and salted fudge, does anyone make this kind of delicacy? Anyway, happy new year everyone, stay tuned, there might be more good whisky to taste in 2019! According to the rumour mill, some distillers may even enter the 21th century. It was about time, to think that some of them still see themselves as innovators! Yawn…


SGP:555 - 94 points.