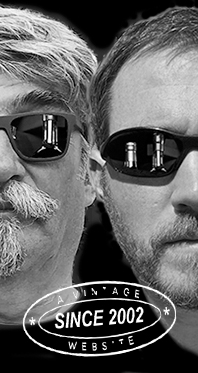 Home
Thousands of tastings,
all the music,
all the rambligs
and all the fun
(hopefully!)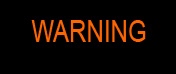 Whiskyfun.com
Guaranteed ad-free
copyright 2002-2017



Little duos, today Rosebank

(to celebrate planning permission)

Elixir are having a new Rosebank! Couldn't wait to try it, and I'm sure we'll find a suitable sparring partner. Wasn't Rosebank at the zenith of the Lowlands? (I agree, another terrible play on words – for exegetes, or Italians only)…

Rosebank 21 yo 'The Roses Edition III - Jealousy' (52.5%, Elixir Distillers, 695 bottles, 2019)


This new Rosebank will be launched on Valentine's Day (a funny idea, really) and is part of a series of seven bottlings, each issued annually. It's to be noted, while I don't own a PhD in mathematics, that since Rosebank was closed in 1993 and this bottling's issued as a 21 years old in 2019, it must have been bottled around 2014 or 2015 at the latest, unless the greatly creative folks at Elixir have decided to 'downgrade' the age, as LMDW do with their Artist series. Whisky coquetry, you know. Colour: straw. Nose: a rather perfect and pretty millimetric (that's the metric system, you Brexiters) cross between some green apples and some lemon juice at first, then chalk and limestone after a short rain, whiffs of kiwi juice, tangerines, a drop of chenin blanc, and a little fresh mint rubbed between your fingers. It's rather a wine-malt, I would say (just the opposite of some whisky finished in wine wood). With water: menthol up, eucalyptus up, all the rest remains the same. Mouth (neat): totally it. Lemon sweets, grapefruits, icing sugar, little Easter eggs, lemon curd, gummy bears, and some chalk and plaster to keep all that coherent. Same feeling of crushed mint as on the nose in the background. With water: some earthiness, which isn't uncommon. Water makes it thicker and maltier, as if we had left the Lowlands. More menthol as well. Finish: medium, fresh, more on lime juice this time, tangerines, green tea… Comments: textbook Rosebank, pretty fresh, citrusy, extremely quaffable. Narrower than St Magdalene, but fruitier and fresher. Always happy to taste and drink Rosebank, but you know what they say, 'the only difference between drinking and tasting is paying attention'. So true.


SGP:651 - 90 points.

And so, a sparring partner. Rumble, rumble… Maybe a much older one?...

Rosebank 25 yo 1967/1998 (54.4%, Signatory Vintage, casks #4393-94, 220 bottles)


Never tried this baby before, but I remember well a flabbergasting 65/93 by SigV (WF 93 back in 2016). Colour: straw. Nose: there is some obvious parentage, styles being similar, with a lot of citrus, chalk, and green fruits, and then these notes of eucalyptus. But this one goes a little farer, becoming frankly medicinal after just five minutes. We're talking bandages, tincture of iodine, camphor, cough syrup and all that. And a lot of chalk, once again. Very pure. With water: extraordinary. We're in an herbalist's old shop and there are many herbal teas, embrocations, strange balms, and indeed old furniture and waxes. Mouth (neat): smashing mineral and mentholy grapefruits and lemons, in their purest form, with a little pine nut oil. Amazing purity. With water: resins and saps first and foremost plus a little Chartreuse and old forgotten herbal liqueurs made by monks. Fantastic. Finish: long, pine-y, resinous, and curiously floral this time. Zucchini fries? Comments: it's one of those old Rosebanks that could make you think of Springbank. Perhaps was that because it was triple-distilled, while Springbank's notoriously two-and-a-half times distilled? Pure speculations – and another glorious galaxy-class old Rosebank


SGP:561 - 93 points.

Loved both, really! Oh and so, just a few days ago Falkirk Council have granted planning permission for the restoration of Rosebank by Ian MacLeod! Apparently, the owners still plan to open the refurbished distillery in late 2020. Hurray and kudos to them!