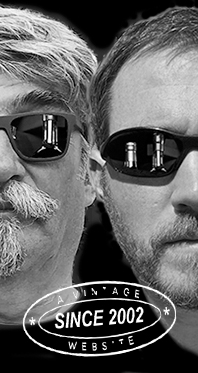 Home
Thousands of tastings,
all the music,
all the rambligs
and all the fun
(hopefully!)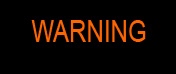 Whiskyfun.com
Guaranteed ad-free
copyright 2002-2017



Little trios, today Longrow

I think Springbank are not pushing Longrow enough. Some vintages had been pretty awful (the sulphury early 1990s) but both recent and early ones were stellar (ah 1973-1974, ooh 1987). Let's check all that again, with first two old 1987s, then a new semi-OB…

Longrow 8 yo 1987/1995 (43%, Signatory Vintage, cask #136-38, 890 bottles)
All these 1987s had been bought by Signatory and, subsequently, Silvano Samaroli and chums. Ah, Mongiardino's Dreams!!! (WF 95!) Colour: whiter than white wine. Nose: amazing. Wandering throughout a working kiln, nosing raw wool, walking on the beach, nosing oysters and mussels, opening a new magazine, changing the tyres, filling your fountain pen, trying a brand new car straight from the factory… Mouth: well we always keep asking for whiskies at higher strengths, but in cases such as this very one, when the whisky's big, 43% are just fine, really. Think old Laphroaig 10! This is perfect, rather greasy (smoked salmon), inky, smoky, petroly, and just fabulously elegant. Whenever I've got a little time I'll try to enquire and check how they were making Longrow back in 1987. Finish: medium, utterly perfect. Salty, sooty, ashy, and supremely elegant. Eating kippers while smoking Partagas. And why not? Comments: a gem that not all whisky aficionados are knowing of. Remember, Longrow 1987, almost any of them, but there are exceptions...


SGP:356 - 92 points.

But let's double-check that…

Longrow 10 yo 1987/1997 (43%, Signatory Vintage, cask #149-151, 990 bottles)
It's also to be noticed that these whiskies were real small batches, which are almost always better than single casks in my book. Don't get me wrong, we're talking 2 to 5 casks, neither dozens nor hundreds. Colour: gold. Nose: much more oak influence in this one, more butter and vanilla, more sour cream, milk, custard, fresh croissants, bread… We've lost some tension here, but let's check the palate… Mouth: fine but a little disappointing, with notes of ale, salt, suet, cardboard, hot white wine (Spain, Italy)… A good example of a brilliant distillate that lost a part of its brightness and singularity because of some casks that have been just a wee tad too dominant. As always, oak's any whisky's best friend and worst enemy at the same time. Finish: rather long, a little sour and too ale-y. Marzipan and cardboard in the aftertaste. Comments: right, not all and every 1987s were out of this world…


SGP:455 - 80 points.

Longrow 15 yo 2002/2018 (51.4%, Cadenhead, Sherry Cask, 276 bottles)
This baby was part of the Winter 2018 Collection. Indeed you could believe you're at Dior's, Balmain's or Balenciaga's. Hopefully not at Desigual's or H&M's. Colour: amber. Nose: brake pads and aspirin tablets, how very modern Longrow! And wet dogs (love you all, dogs), tincture of iodine, floor cloth, chalk, then chicory coffee, coffee beans, swede, carbolineum, and whispers of the blackest black chocolate… See what I mean? With water: typically sour and medicinal. Green oranges, iodine, bandages… Mouth(neat): some action and some traction. Not that everything's well-polished enough here, but should you still like bitter oranges and your old leather jacket, you will enjoy this one. Salted whelks, candles, artichokes, cloves, ginger, pieces of wood, leather, bits of black tobacco… With water: gets a little metallic (sucking copper coins – but who would do that?) and pretty salty. Eating bits of tobacco from you untipped Craven A. Missing those days, the Flamin' Groovies, Steve Harley, Joni… Sorry, got carried away yet again… Finish: long and pretty unlikely. Bitter oranges, leather, tobacco, tomato leaves… Comments: that's the problem with bigger distillates, it's extremely hard to strike balance. I like this rather impure (and unbalanced, and sour) one quite a lot, though.


SGP:376 - 85 points.